Nov 14 2015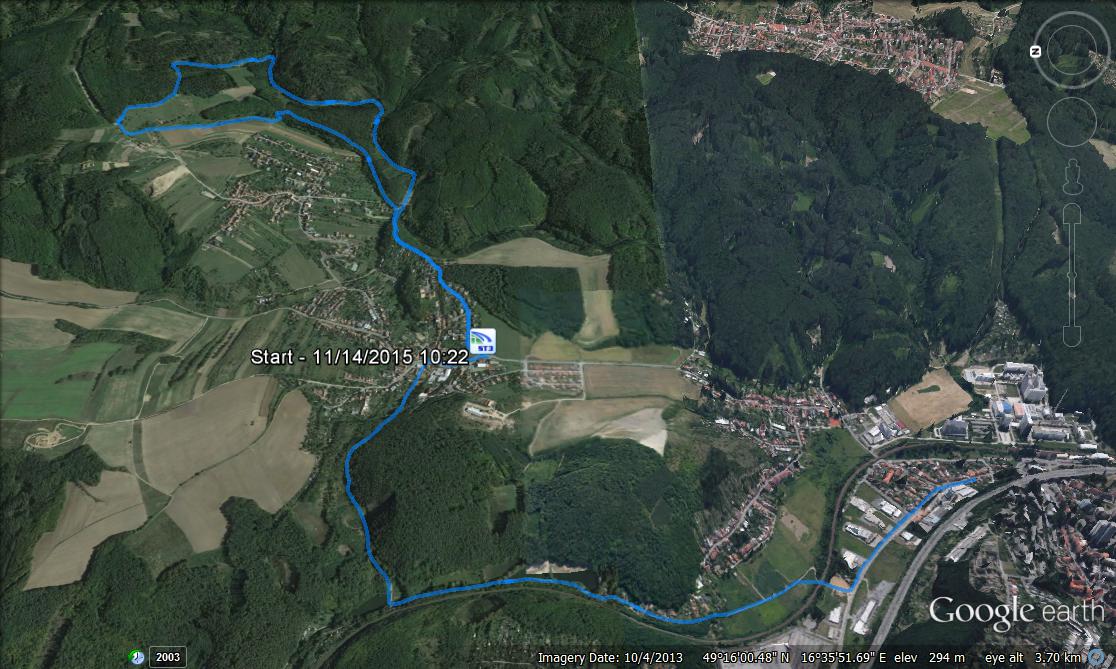 On Tuesday (a national holiday), there will be the Jehnice run. The girls, my daughter Lenka and her training partner Iva, will run the ladies 6km. I will run the 10km. Today we took the bus to the starting point and ran the 6km loop.
Instead of taking the bus home, the girls were happy to run 4km more, so all in all it was a nice 10km. I did a little back and forth running but all in all their running pace between 5 and 6 minutes per km is not bad.
For me it was a nice recovery run. I arrived at 00:30am after a tiring trip back from France.
Paris
When I checked my email in the morning, I noticed one of those automatic travel alert emails that we get when on business trips. Usually this information is quite innocent (strikes, demonstrations, traffic disruptions), but this time I read about the terrible attacks in Paris:
Follow me in social media