Oct 1 2015
I posted about rankings earlier today. Here is a pic of my mate Arjan and myself studying the rankings / results in Hazewinkel: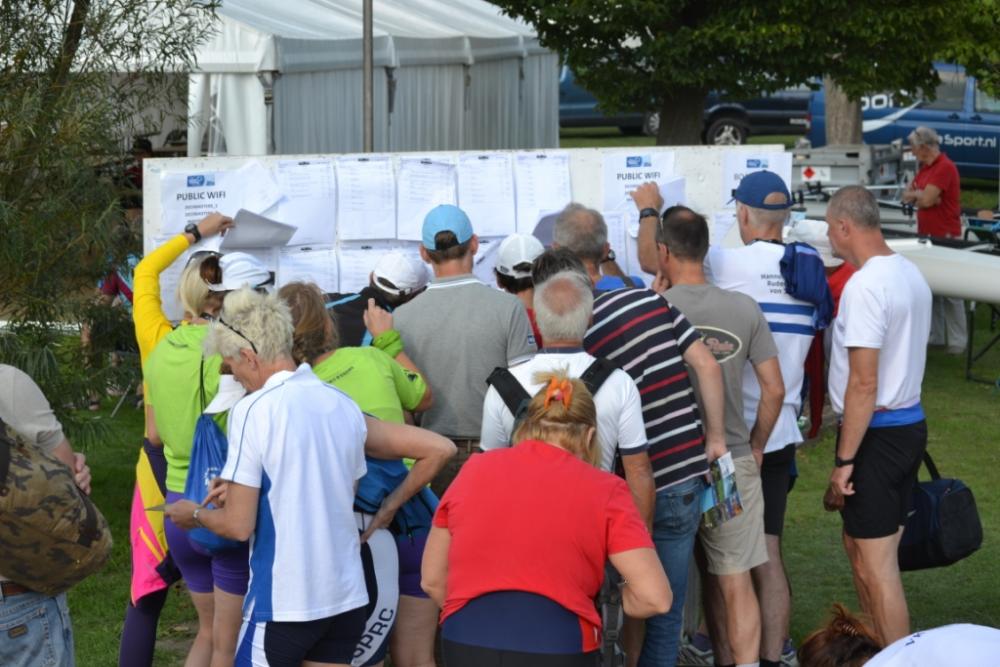 The results were also on-line immediately after the race but I like the old-fashioned way of discovering the results on a notice board and discussing them immediately with your opponents.
Cycled home from work today. As usual. Average HR 128, 43 minutes. As an experiment I used the Strava app on the iphone to record the ride. The advantage is that it gets correctly marked as a bike ride and automatically uploaded to Strava. Then Tapiriik does it's magic and it all appears in SportTracks and Garmin Connect as well.
https://www.strava.com/activities/404166429
After dinner I set up a 30 minute and a 25 minute session on RowPro. The 30 minute session was a solo row, but for the 25 min I had company from the UK. I did steady state with bursts. In the 30 minute session I did a faster 1 minute every 6 minutes. Same for the 25 minute session, but with a 5 minute cycle. The "bursts" were at 22, 24, 26, 28 & 30 spm in the 30 minute row and at 30, 28, 26, 24 & 22 spm in the 25 minute row.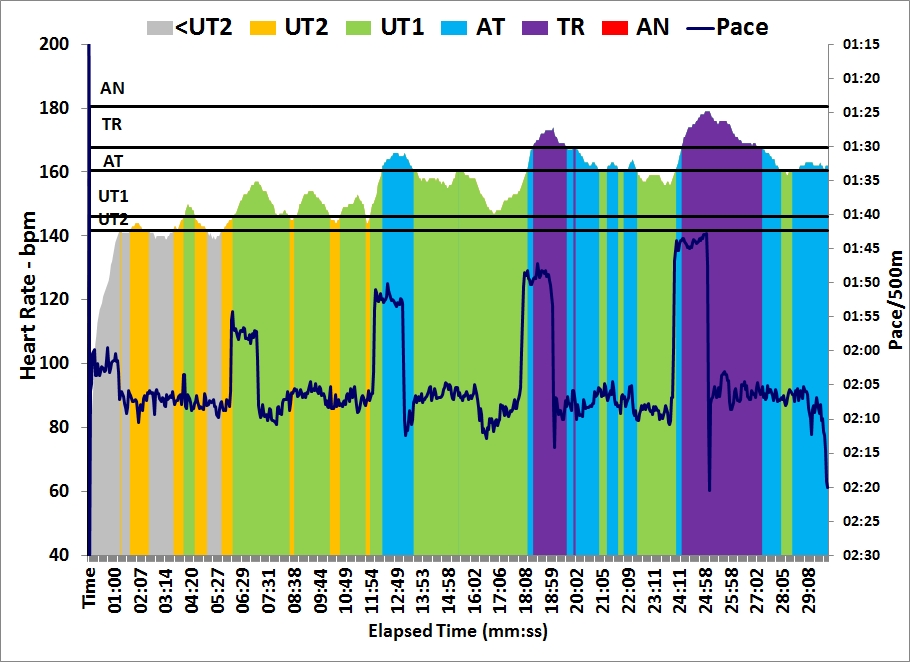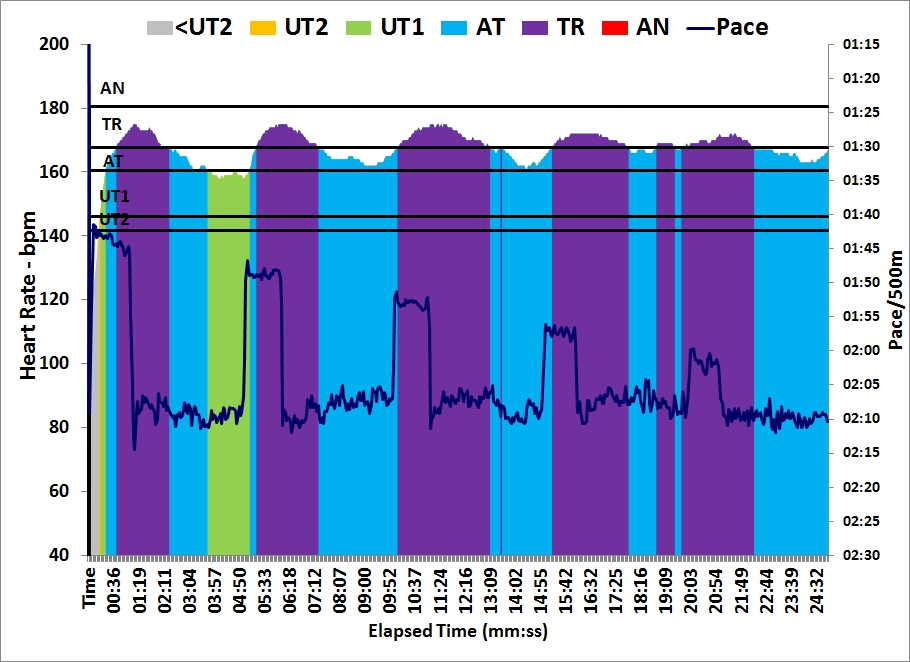 Tomorrow:
Pick up my trailer from Jundrov, drive to lake. Join work related call from clubhouse. Row. Load trailer. Sprint races on Saturday.
Follow me in social media