May 3, 2015
May 3 2015
Great drill video here, and a very true blog post.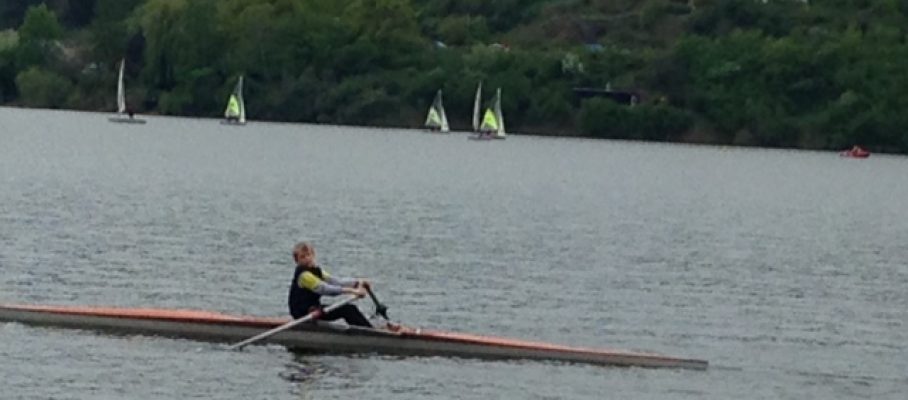 May 3 2015
We are rowing the Slovak Championships, next week in Piestany, Slovakia. It may turn out to be an interesting regatta, with participants from the Czech Republic, Austria, Hungary and of course Slovakia.
It has all categories in one weekend, from 12 year olds rowing a 500m to Elite, to Masters rowing a 1km.
This lovely Spa town will be the site of my son Dominik's first rowing race. He is taking the preparation very seriously. He is just a beginner in the single, but now he refuses to take a single light stroke during his trainings.
Let's hope the weather will allow him to row at all.
Here are some pictures from yesterday's training.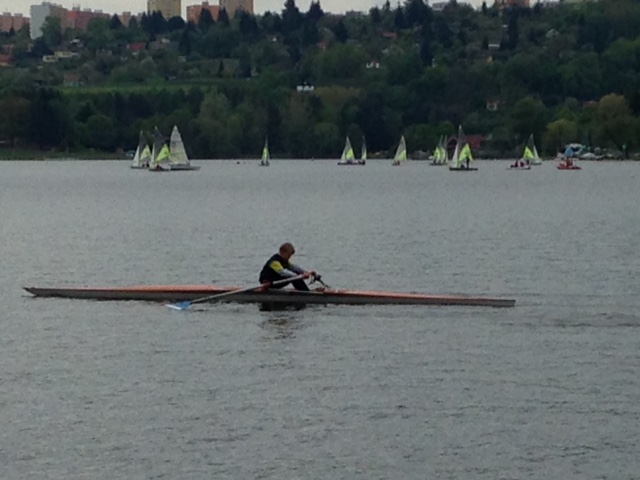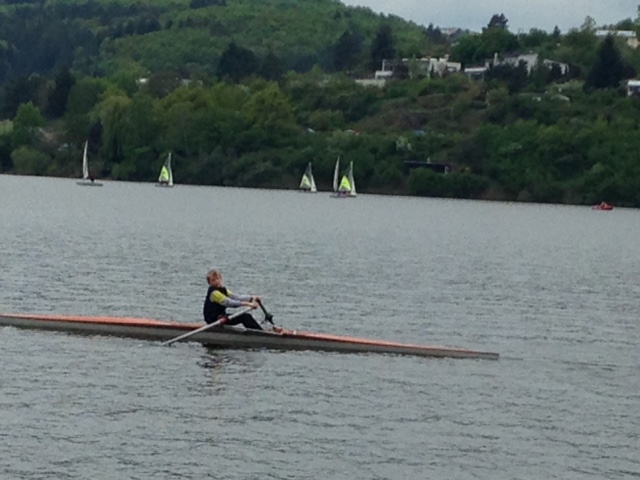 As you can see it needs a few more kilometers, but the most important thing now is that he is thoroughly enjoying it.
By sanderroosendaal • Uncategorized • 1 • Tags: 500m, lake, race, rowing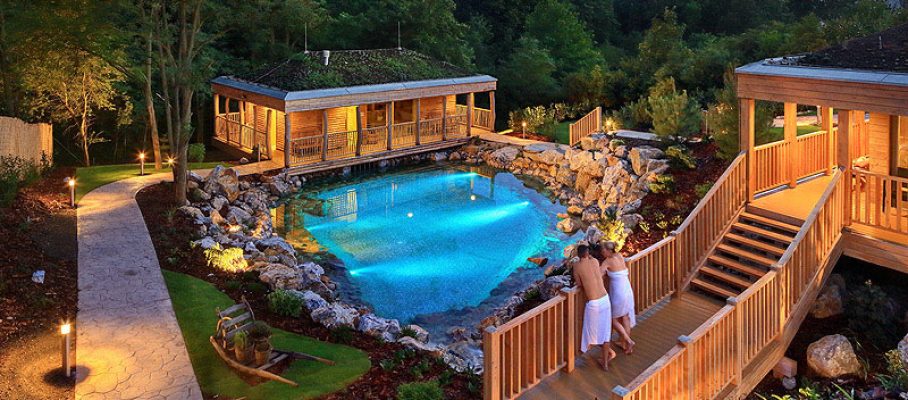 May 3 2015
Just checking if this cool video works. Looking forward to following this guy:
Saturday
Went out in the single for a steady state workout. Everything seemed to work against me. I had terribly tired legs after Friday's workouts. There was a nasty chop. Did I mention I was tired? My back hurt. I didn't seem to be able to find my light and fast stroke. CrewNerd issues. First, the XGPS160 stopped after 4km, which I discovered just after the turn and I didn't want to interrupt my rowing, so I rowed 4km without tracking. Then I switched the XGPS back on, closed CrewNerd, restarted it, but CrewNerd didn't seem to take the high update rate of the XGPS. I can see that on the screen. When it works, the distance rowed is increasing in 1 meter intervals and I can see the pace change during the stroke. When it doesn't work, the distance rowed is increasing in steps of 2 or 3 meters, and the pace displayed changes every other stroke.
I have the new version of CrewNerd and I am duly sending bug reports to the author of the software, who is very active and responsive, so I am expecting this is a bug that will be solved in the next couple of weeks.
However, on a day when everything seems to cost extra energy, I find this annoying. 4km of rowing missing in my data. Data in two separate files. Not good for this data and automation junkie.
Need to start using the Garmin forerunner again as a backup scenario. It has never failed me and seems to have more accurate position data than the iphone without the XGPS160.
I made a salad with green asparagus and lamb steaks from the charcoal grill for dinner. Picture will follow once Lenka sends it to me.
Sunday
Went out in a double with Romana in considerable chop. The plan was to do 4x6min but it turned out there were sailing races. We couldn't go on the river because it is officially forbidden to go there so you have to do that only on times when the ferries aren't out. On the lake, we had only 500m of the 2k to our disposal because of the sailing races.
My father called me in the middle of the row and I had to take it. My first phone call from the middle of the lake.
Funnily, this was one of the rare outings where Romana actually did enjoy rowing in rough conditions. So we did do a race start and a few fast strokes, then binned the session, promising ourselves that we would finish it in the erg room.
We didn't do that. We went to the wellness in hotel Maximus instead: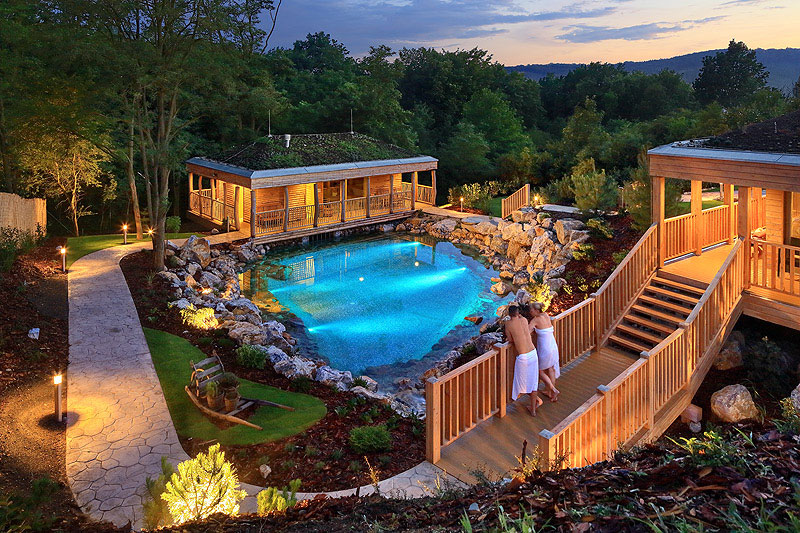 It's a really great wellness, with lots of nice saunas around a little lake with ice cold water to swim in after the sauna. The sauna complex is 500m from the rowing club. So I took an unexpected rest and recovery day. I really enjoyed the sauna. Feel very refreshed now.
The data annoyances continue. I am actually surprised at how low my HR was during the 5km row in the double, but looking at the values and steps in the HR, I am really suspecting something is not right.
By sanderroosendaal • Uncategorized • 14 • Tags: crewnerd, double, OTW, rest day, rowing, XGPS160