May 30 2015
If I will start tomorrow, it will be an interesting experiment with a radical taper.
No exercise since Monday, to let my back heal. On Thursday, it was beautiful weather, I had the sculls already out in the dock, but I changed my mind in the last moment. My back has been steadily improving since Monday and I didn't want to force it.
A gentle 20 minutes row in the double this morning gave me confidence that I will be able to race tomorrow.
So the first race day saw only the younger generation racing. A few pictures: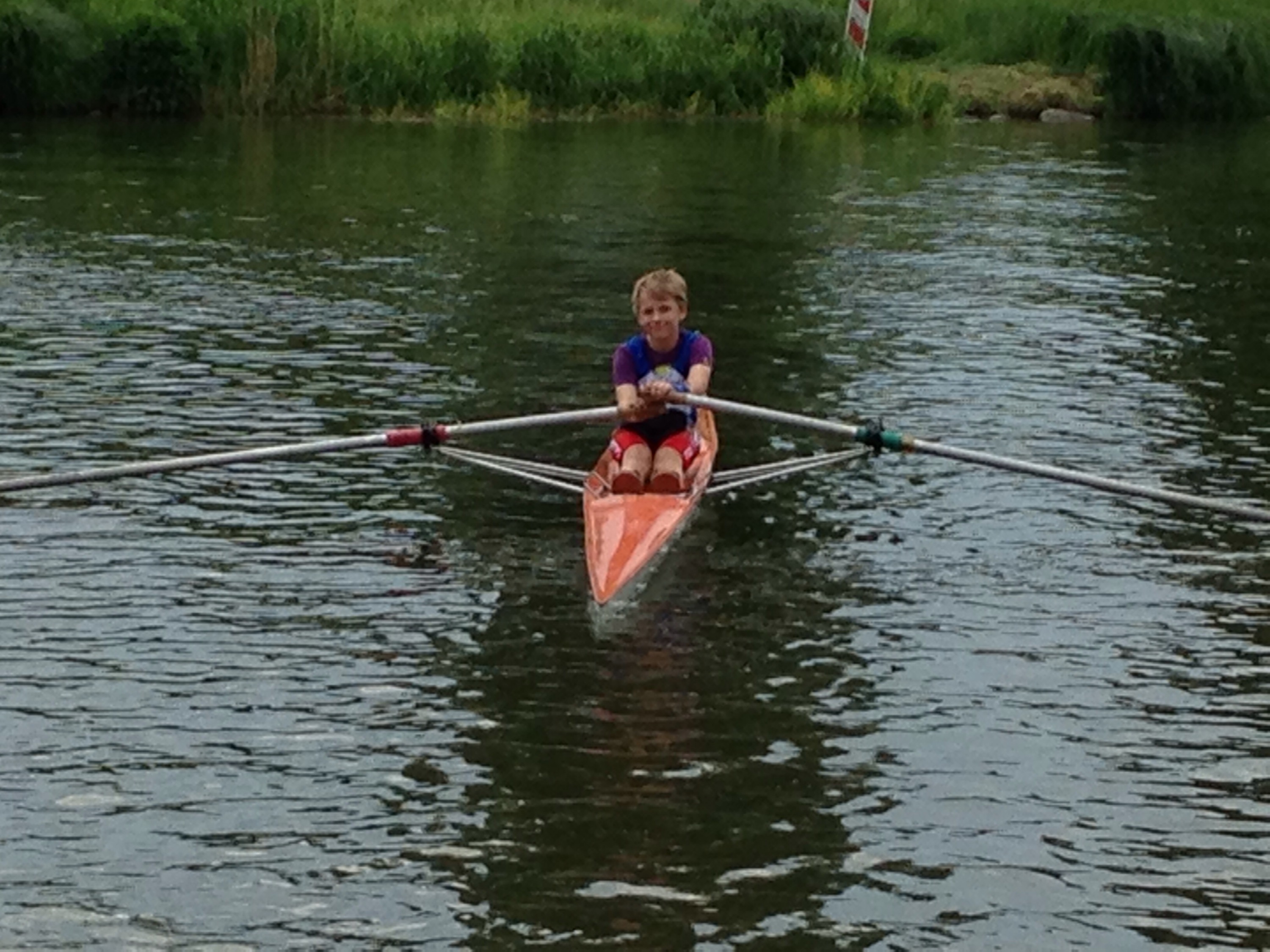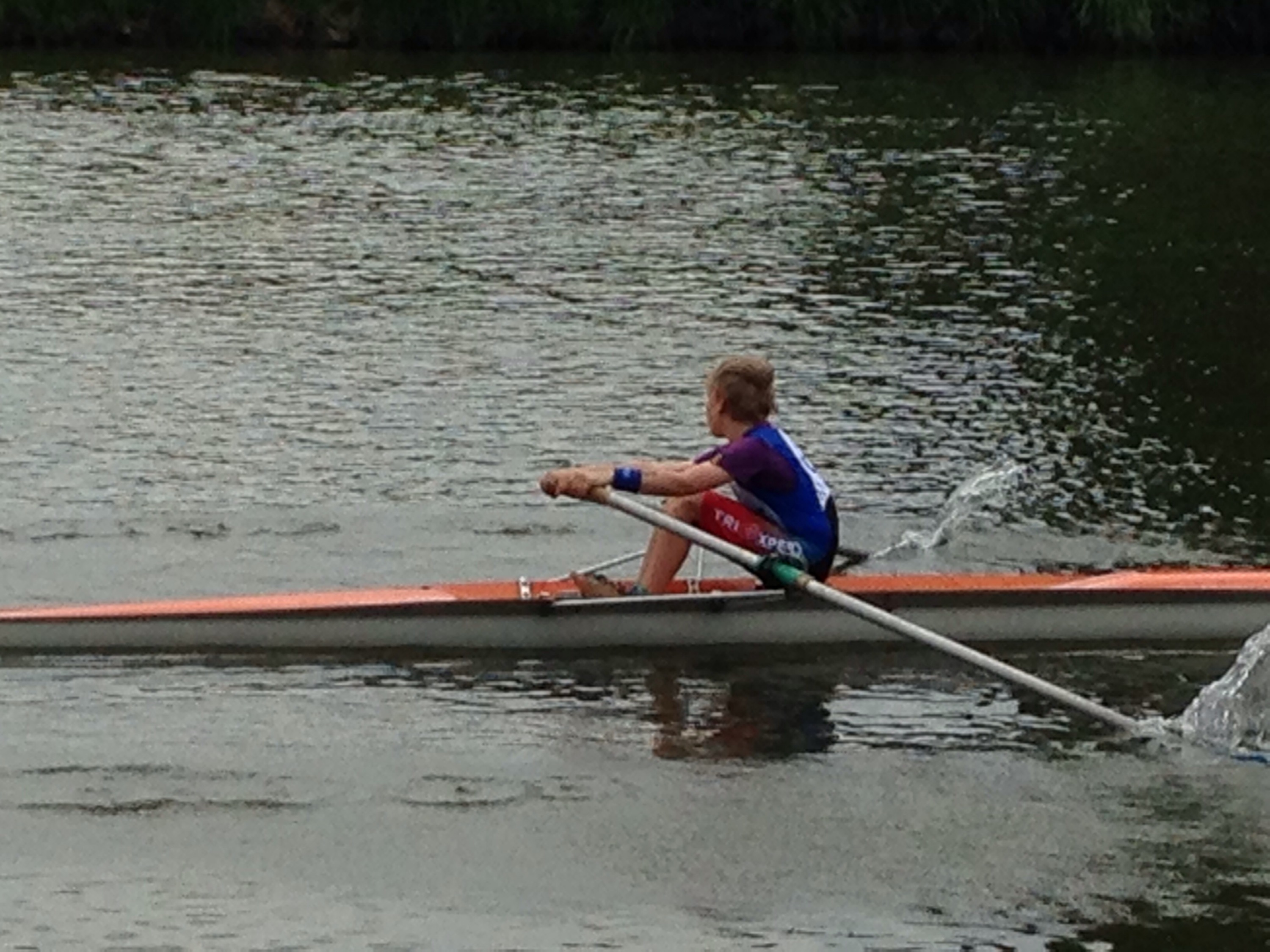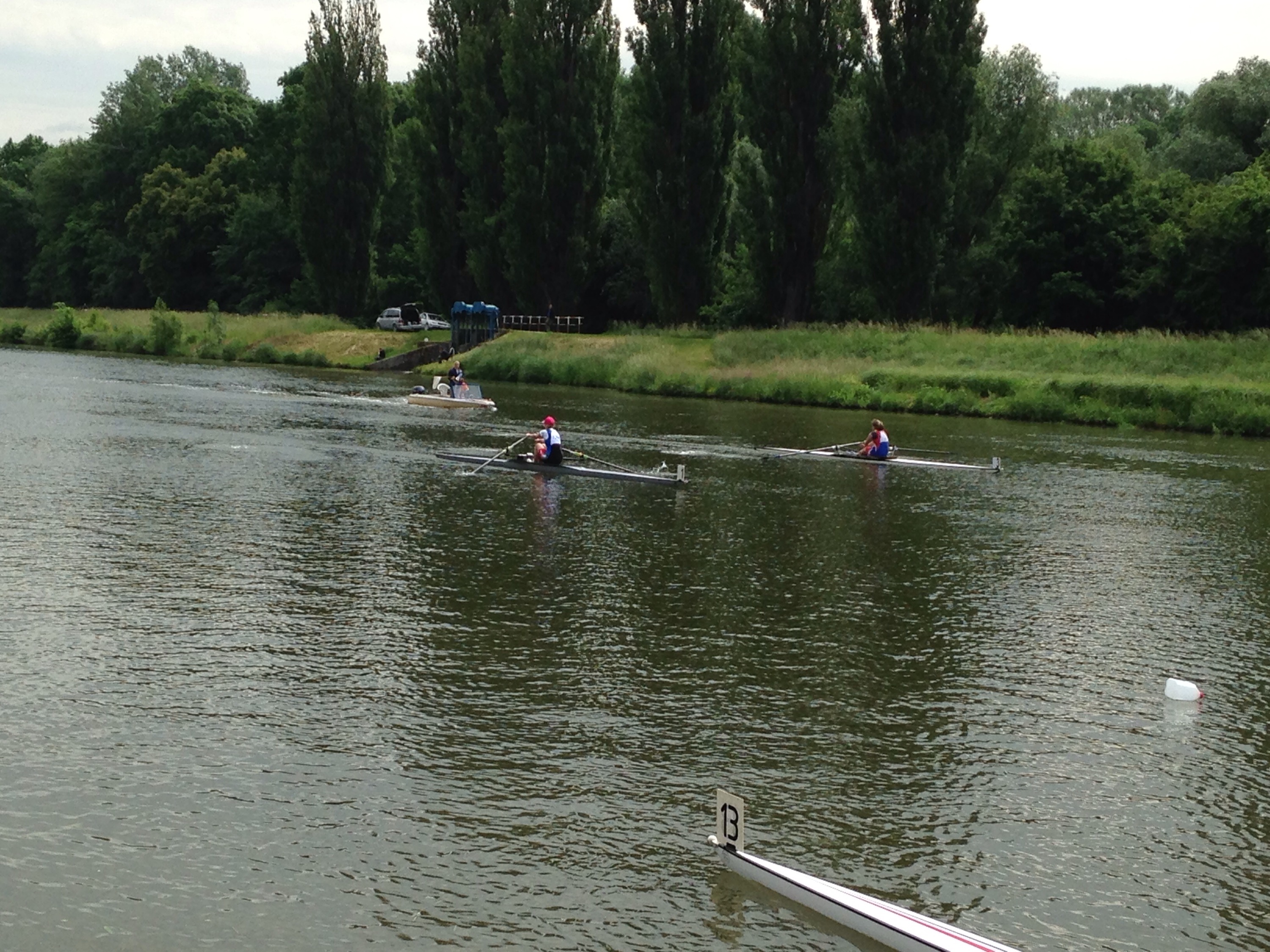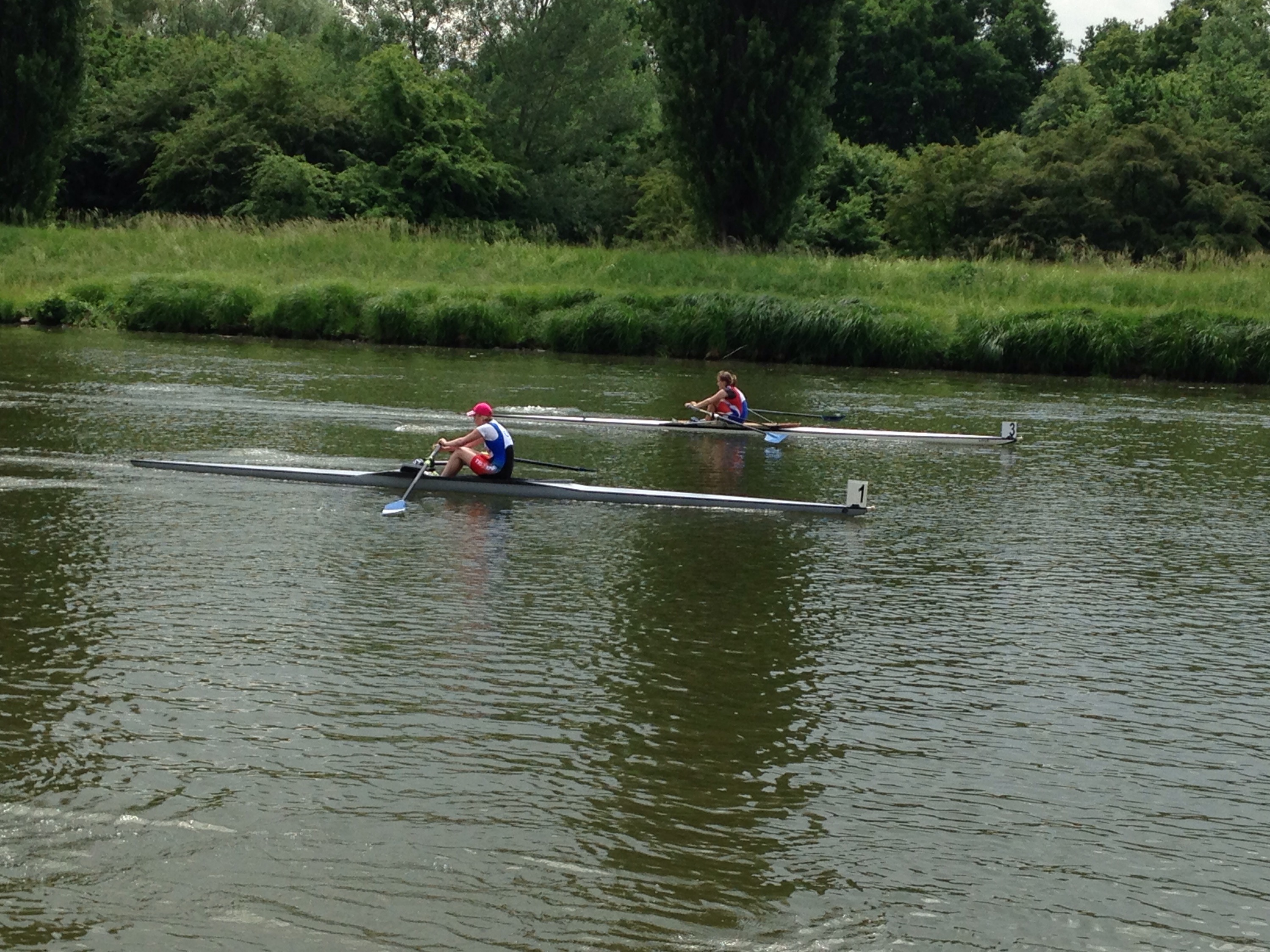 A thunderstorm lasting 20 minutes was a less happy intermezzo. Apparently the race organizers didn't have anyone watching the weather radar, so kids were on the river when the it started raining heavily, with thunder and lightning. Nobody got hurt luckily.
As I am writing this, Romana told me she's going to the hospital in the ambulance with a 14 year old from our club who broke his arm while playing in the clubhouse. His parents are in Brno.
So I will be coaching the girls in the quad. There race starts an hour and a half from now.