Sep 16 2018
Saturday – rest day. Watched some Rowing Worlds finals on the live stream. Exciting racing!
On Sunday, I watched the rest of the A finals. Incredible performance by the Norwegian single sculler. Synek a good second place. Mason at behind. Interesting. I think it says a lot about tapering and peaking for form.
After lunch, I headed to the lake for a 6k effort.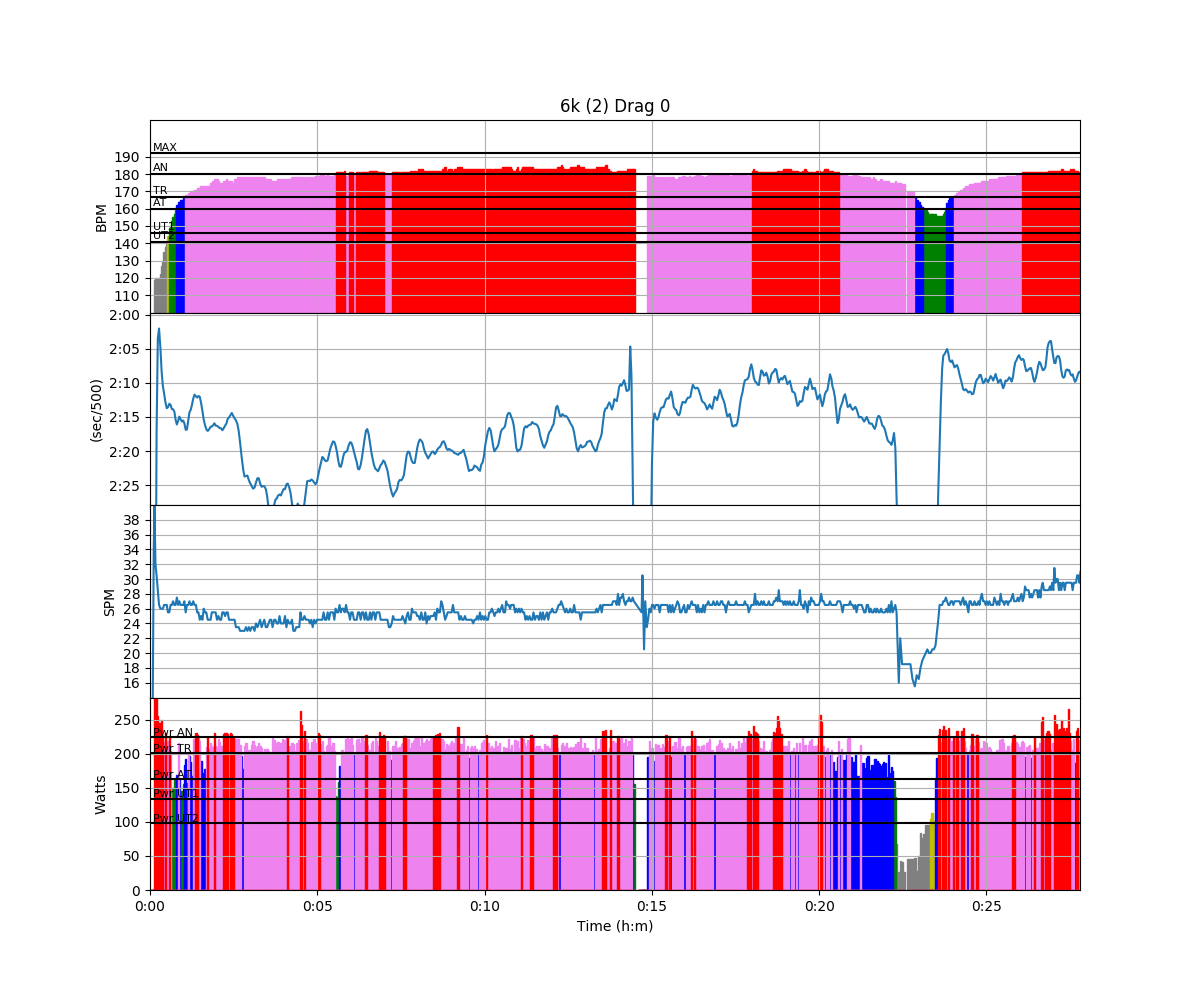 Not a story to be proud of. I started at Rokle and rowed towards Sirka. A few minutes in, I got hit by a pretty strong head wind. A few minutes later, the wind stopped again.
The water was nice and flat and apart from having to watch other traffic carefully to avoid bumping into pedalos, sailing boats and people relaxing on electric rental boats, the first 3k went by without any drama. I turned and found it hard to keep hitting my 211W target power.
Then, about 20 minutes in, it started to be really hard. In the chart you can see that that coincides with the end of a long stretch in red heart rate values. I decided to slightly ease up on power, but that didn't seem to help much. With about 1200m to go, I stopped again, paddled for 200m and then finished the final 1k at target pace.
Not good.
The average normalized power for the workout is 210W, so that is not so bad. Not sure if I am tired or overtrained or both. Anyway, I need to repeat this 6k coming week.
I did set up an online race featuring a slightly shorter course than the 6k here.  I managed the course in 25:16 including the 200m of paddling.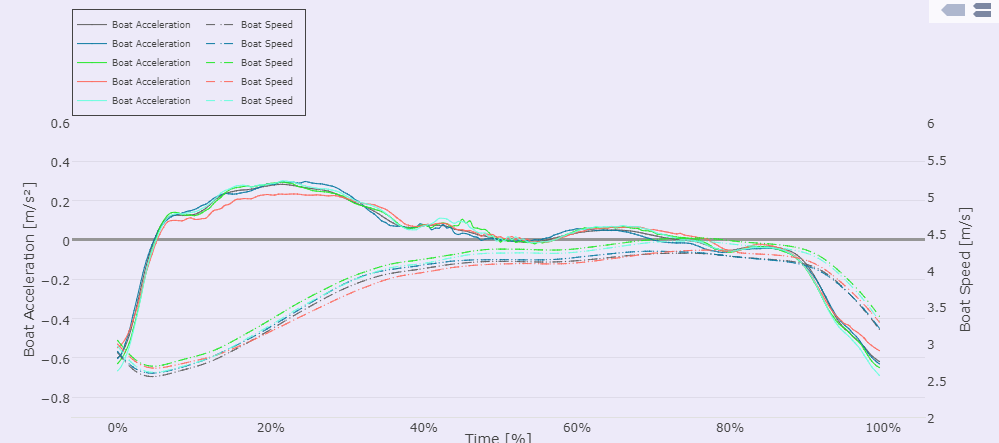 I useed the RowP app again to measure boat acceleration. All curves except the red one were measured with head wind. The red curve represents a few strokes just before handing down.
I had the Quiske Pod under the seat, but due to some server error I can get the seat speed graph only for one segment: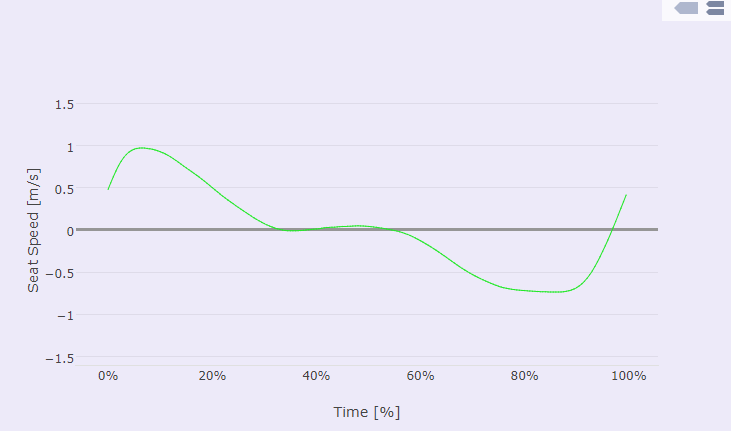 Not sure what this chart means. I'll need to collect more data.