Mar 14 2020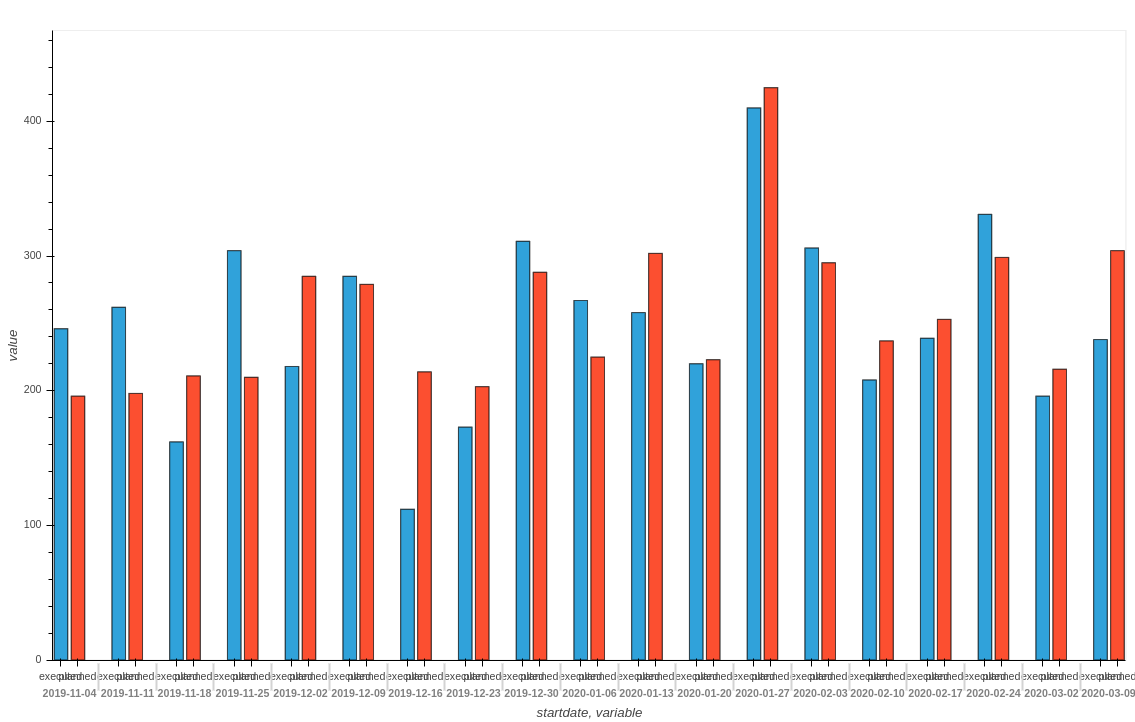 It's been a long time since my last blog post. More than four months!
I have been silent for a long time, because it was a bit hectic at work, there was a lot of work on the rowsandall.com site, and finally I prioritized actually doing the training above blogging about it. As you can see from the chart above, I have been pretty OK in sticking to my plan. The blue bars are a "fuzzy" total of my activity, while the orange bar give the volume that was planned. I say "fuzzy" because I haven't yet found a satisfactory way of adding up an hour spent lifting weights to an hour spent on the erg.
So the weakest week in terms of plan vs execution was the week before Christmas, starting December 16th. I remember why that was. There was some work on rowsandall.com that was too much fun to do (because it involved learning a new programming skill) and I skipped a training or two to finish that work.
The top week in terms of volume was a when I spent four days cross country skiing in the Jeseniky mountains.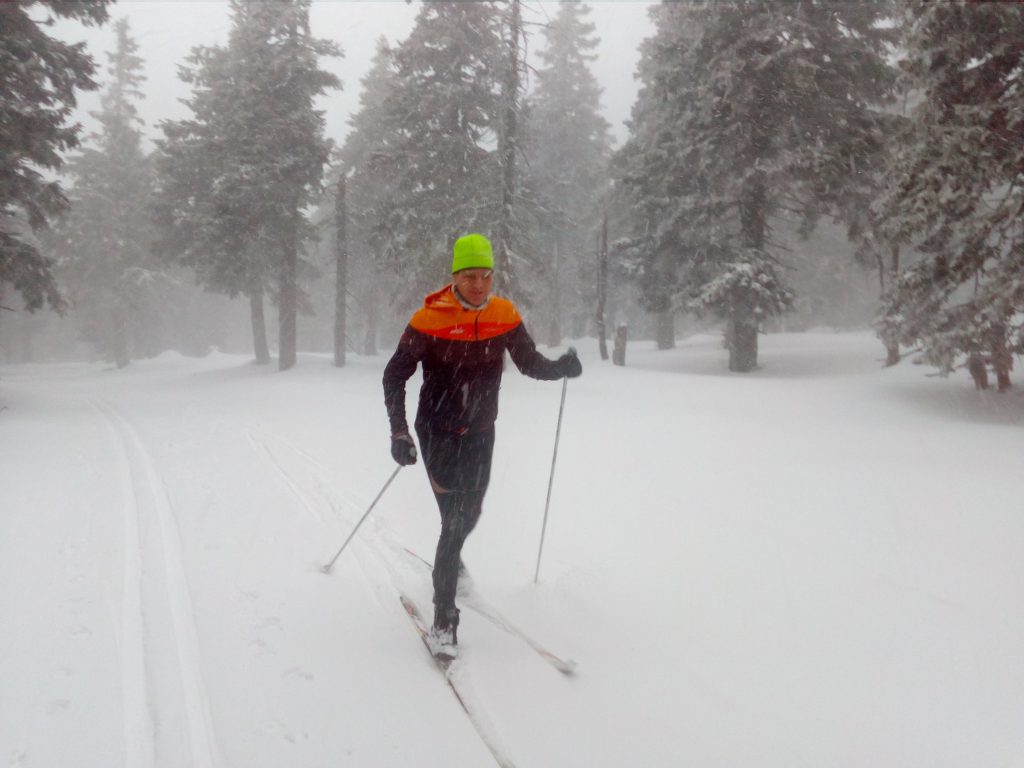 As you can see, the weather wasn't great, but in contrast to the lousy winter in Brno there was  snow, and I got in a lot of training minutes at base building pace.
Since then, I have been looking forward to getting on the water again, and last Sunday was the first opportunity. We went out in a quad.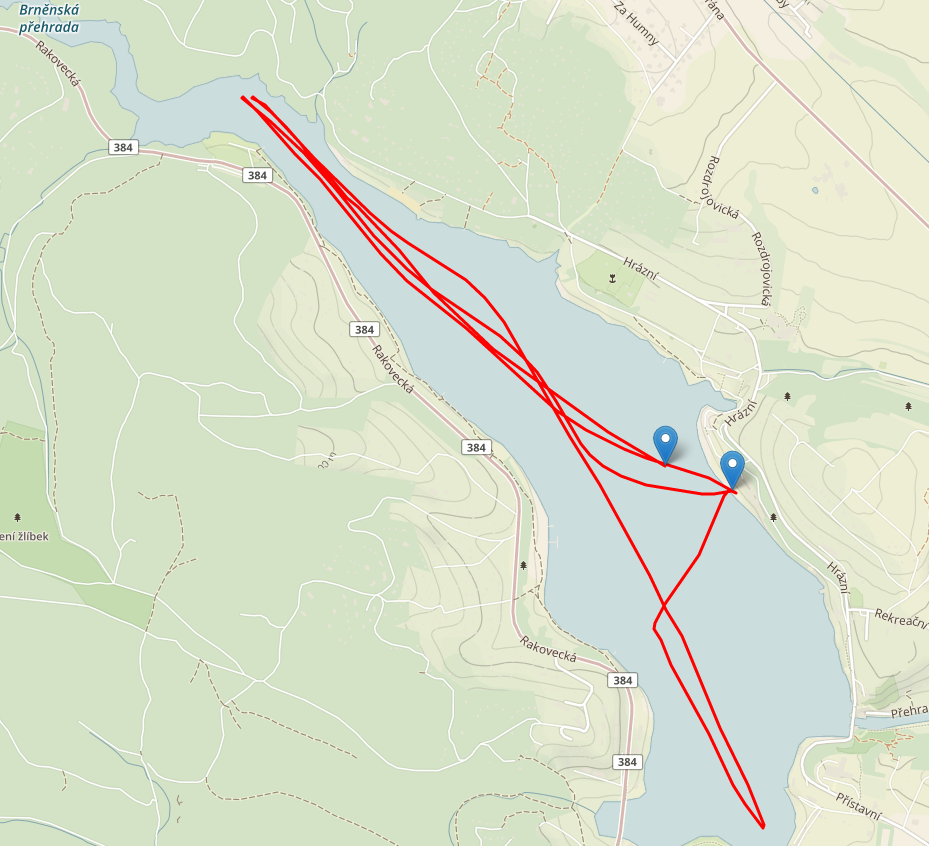 We took it pretty easy, doing some technical drills and easy rowing at 18spm. Half way the row we had to paddle back to the dock because one of the sliding seats got stuck.
And that outing, dear readers, now seems ages ago, because it sometimes seems that nothing is the same any more.
I live in the Czech Republic, and the Italian Alps are a popular, relatively close-by, destination for spending the spring holidays. In the past few weeks, four waves of skiers have started to return from the Alps, and at the same time the first cases of COVID-19 have started to pop up.
On Tuesday, the government closed the schools. In the evening, I did a 4x2km session which I interrupted.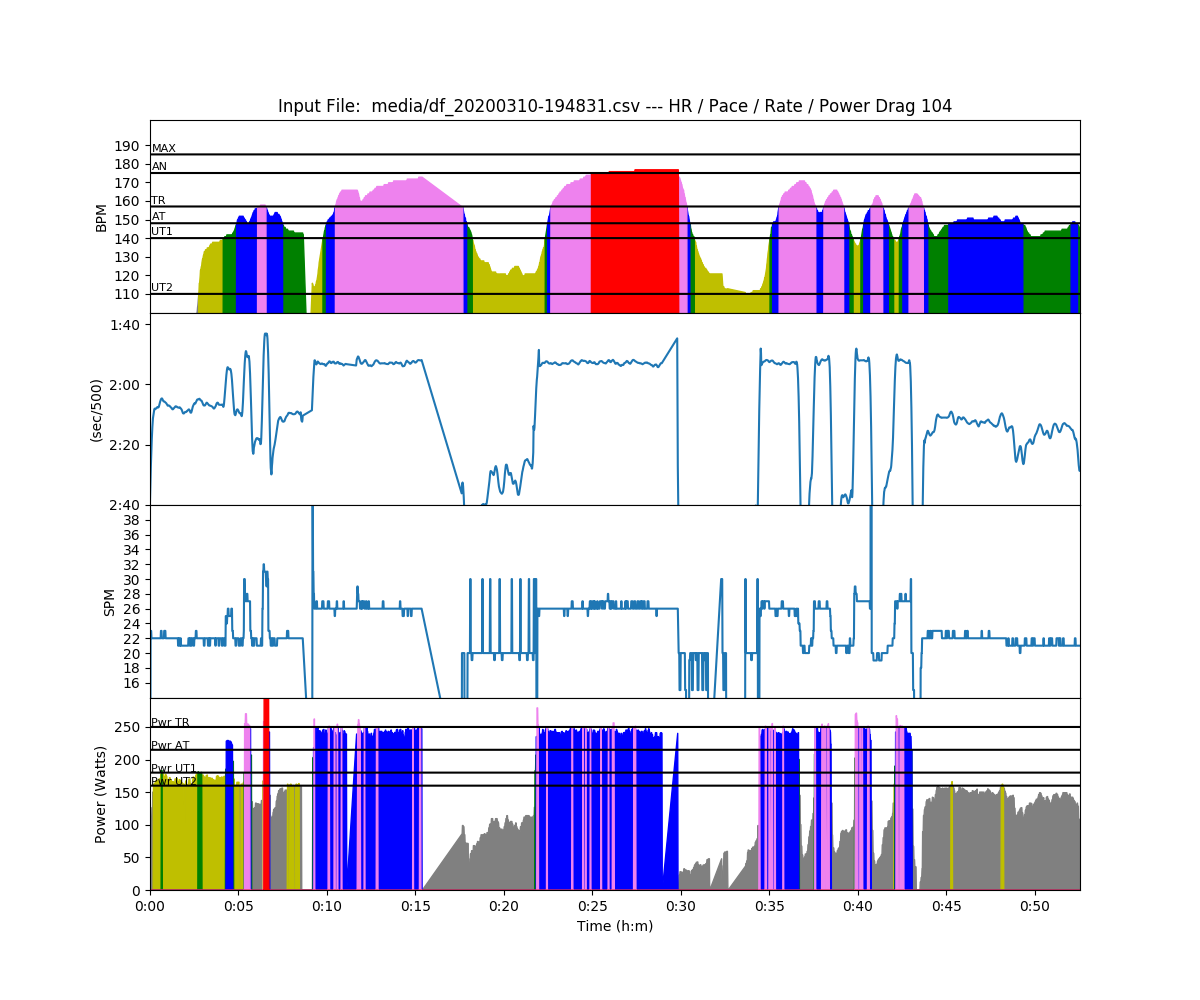 I was too tired and stressed out after a day of continuously changing news.
On Wednesday, I restored my rowing happiness with a rate laddered Steady State row: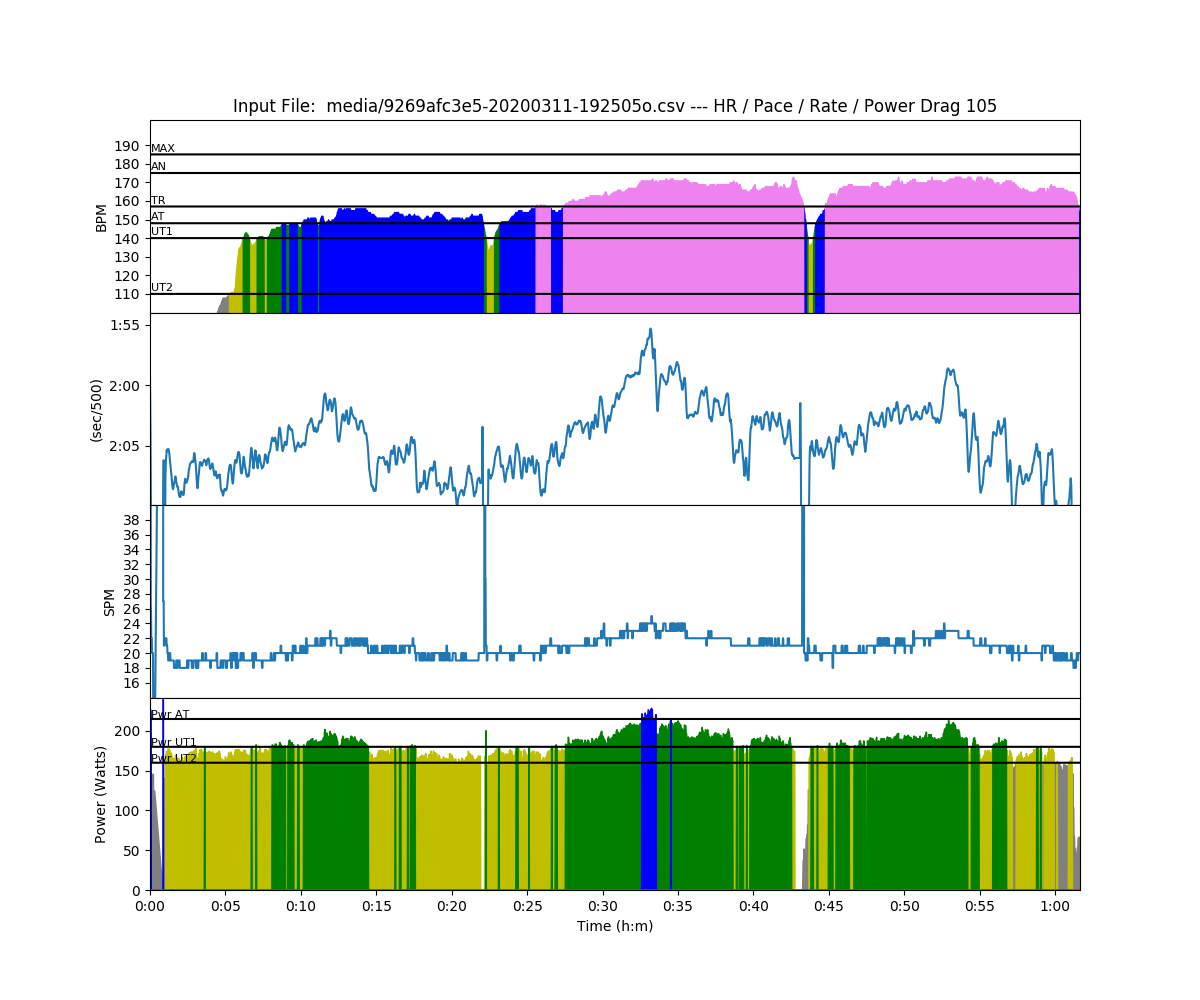 Thursday was a cruel day. First, we woke up with the travel ban to the USA. Around 2pm, the government announced the state of emergency, started closing the borders and announcing a whole series of other measures to slow the spread of the Corona virus. I spent the day reading up on the most important information, then helping track down our colleagues abroad and making sure they were able to get home somehow and in time.
On Fridays, I usually go to the gym to do a weights session. However, all gyms are closed. So I went for a 20 minute run followed by a 40 minute body weight circuit. That was the plan. The execution was 30 minutes of running and a 30 minute body weight workout at home.
As you have understood, we currently have everyone who can work from home, work from home. This morning, we woke up with the news of further measures. Everything is closed, except supermarkets, drug stores, pharmacies, and I think news stands.
I guess most readers of this blog in Europe are in similar situations or will soon be. I am happy to say that most people here seem to take hygiene very seriously and, after the first day of denial, anger, confusion, and fear, are compliant and disciplined. I went for groceries this morning. There were a lot of people (scary!) but everybody was well behaved.
I met a rowing friend who is injured. He ruptured a muscle during a forest hike. He had been through a phase of high volume training and then went for a walk. He slipped on some ice, and ruptured his muscle doing that. We chatted about how that could happen. The verdict is that he hadn't done enough stretching after those intensive sessions.
You gotta do your stretching folks!