Mar 21 2020
After a week with the entire group on home office we are getting the hang of it. We have made Friday and Wednesday "focus days" with only two checking in meetings, and nothing else. Our group had started coordinating so enthusiastically that we were all doing long hours. The only problems were problems with the cellular network and some VPN hickups.
On Friday, I did the Stuck At Home Rowing Club body weight workout. It was a squatfest. It started with 10×15 deep squats. I held a towel in my hands above my head. This really helps you making "honest" squats. The squats were already harder than I thought. They were followed by 5×1 minute of Bulgarian Squats. We have a garden bench which was ideal for it.
After that, it was squat jumps with hands touching the floor. Then alternating press-up burpee and lunge jumps. Finally sit-ups, and planck. The whole session took about 50 minutes, not counting time for warming up and stretching. I didn't do it at a too high pace, taking enough rest between sets.
This morning, I went for a run. It's not entirely clear if you're currently allowed to go running, but the restrictions do allow you to go for a walk to walk the dog, or just to get a little bit of fresh air "in the neighborhood of your home". I decided that even if I was heavily infectious, by running in a forest I wasn't going to be spreading anything. I did make sure to cover my nose and mouth when passing people and during the bits of the run where I was on the streets and not in the forest.
On the first street corner, I passed a police car, and I wasn't stopped. So I guess it was clear.
I do fully understand why we are fighting the spread of the Corona virus like this, but sometimes I am a little nervous about living in such a restricted atmosphere. In this country, I am afraid that some populist politicians might like the restrictions a bit too much. Both the Czech prime minister as well as the president are not above scoring some cheap political points. Well, I don't want to make this a political blog, but let's not forget the freedoms we all had until very recently, and let's work hard to bring them back when it is safe to do so.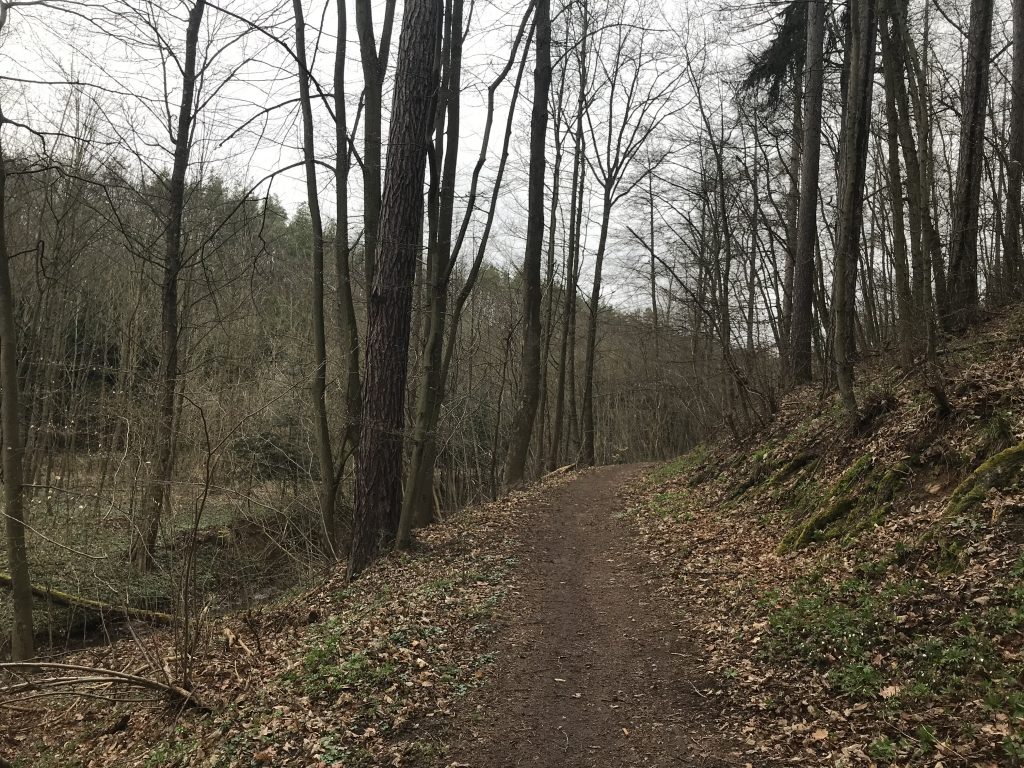 Here is a picture of the trail. The forest was really this empty. On the 12 km run, I think I saw 10 people. Most of them small groups of people who obviously were just outside to get some fresh air. Here is my Strava log of the run:
On the long climb, there is a fresh water well: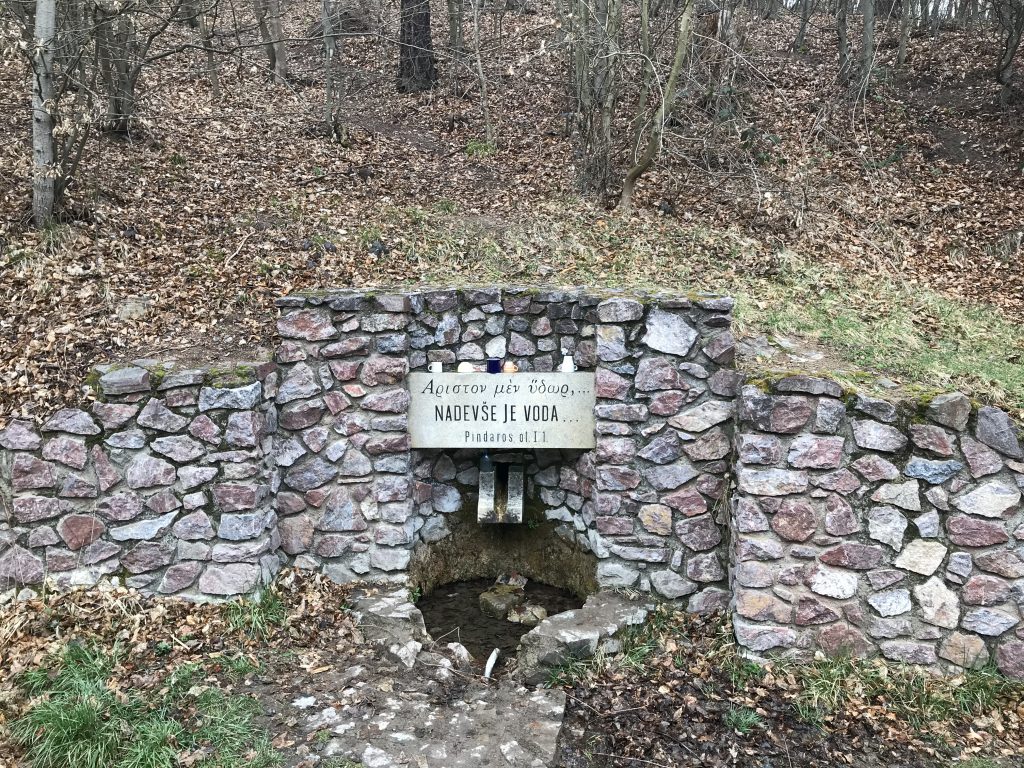 When you take a closer look, you notice the drinking cups: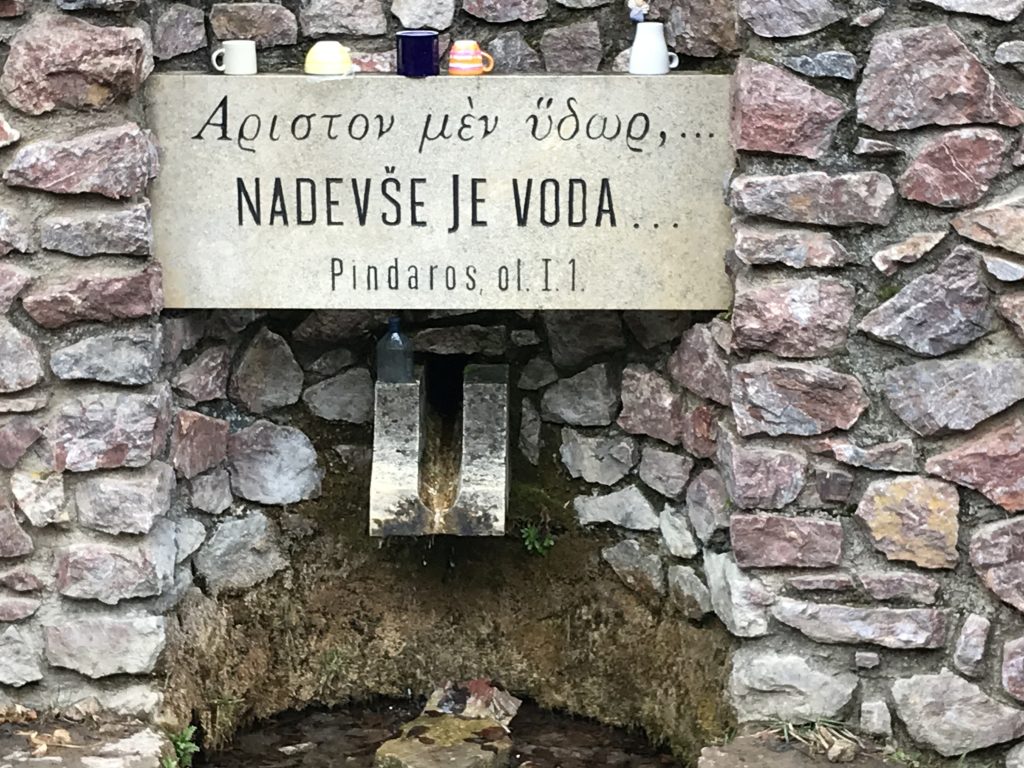 They are there for people to drink the water. You fill the cup from the well, drink the water, and then wash the cup in the stream. I guess, that's not such a good idea right now.
It was a nice, slow run, but I did feel quite sore after yesterday's circuit.
After lunch, it was my turn to "risk my life" and go do groceries. It's my least favorite part of the lockdown.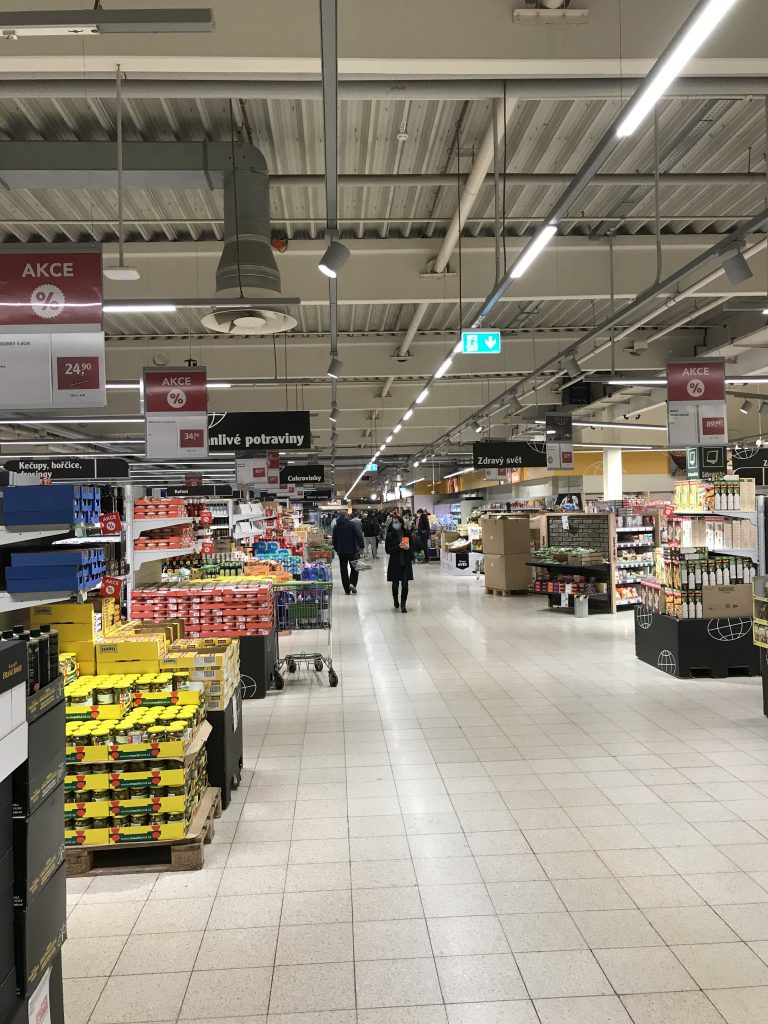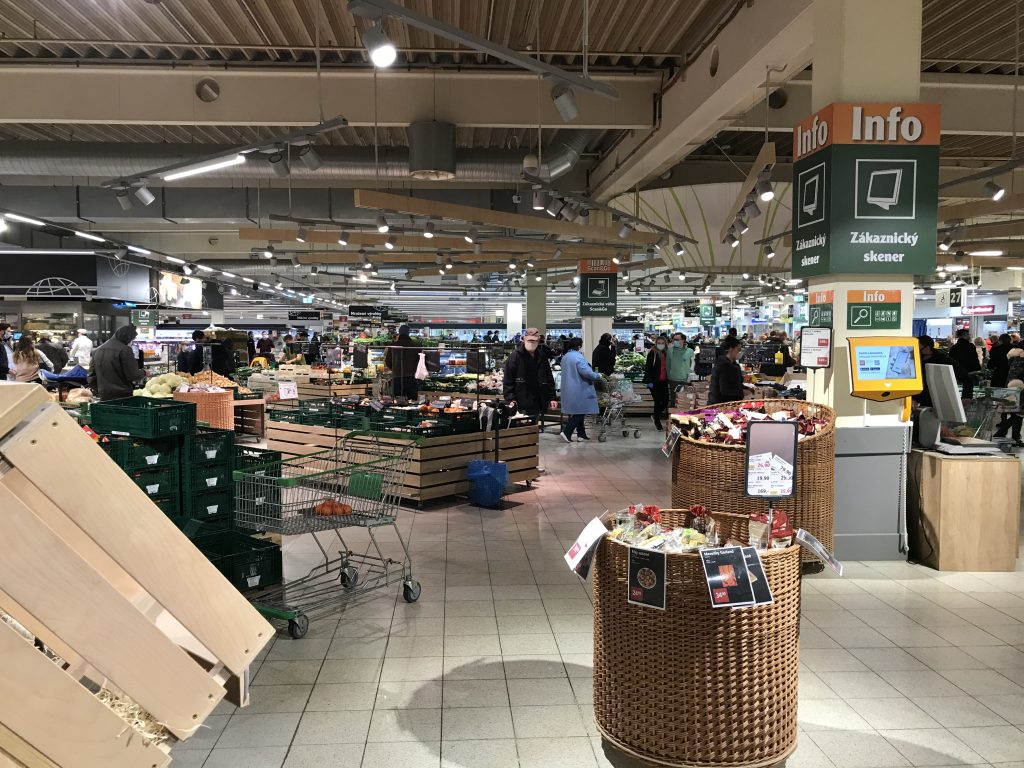 The store was quite empty compared to a normal Saturday. Still, some products are sold out.
No oranges! No toast! Well, grapefruits and normal bread will have to do.
As you can see in the pictures, we're all wearing face masks and trying to avoid each other. It's pretty depressing. Thank god for the self scanning concept.
Follow me in social media