Mar 15 2020
Yesterday, I skipped training for a long forest hike with Romana.
It was gorgeous weather. It was also great to enjoy sunshine and nature among all the Corona craziness. We talked mostly about the situation, of course, but it's great to be outside and see nature about to go from winter to spring.
This morning, Romana and I went out in the double.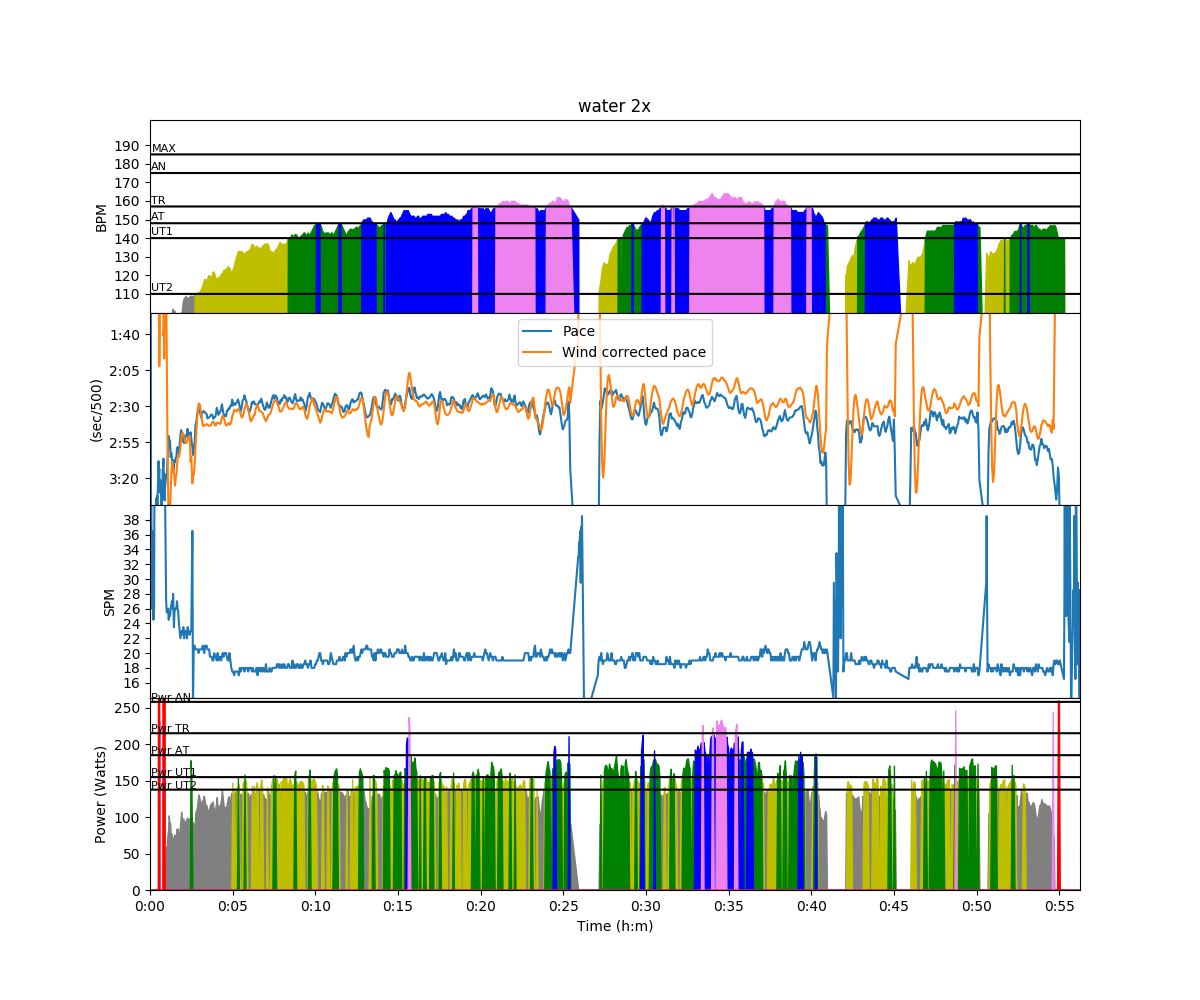 It was pretty windy and choppy on the lake, so we rowed out to the castle. There were some people outside, but fewer than I expected. We met a few other rowers at the club. We were saying that we're lucky to be a small rowing club, so we don't have lots of people crammed in a small space, and can work around the limitation of 30 people easily.
Out on the water is really getting you out of the constant news flow.
Back home we had a lunch and then we sat down to check the latest news. Well, it seems we're going to be stuck inside for a while. Most probably, the Czech government will decide this afternoon to announce a quarantine for all its citizens. This means that you're only allowed to be outside to be on your way to or from work and you're not allowed to deviate from the shortest route. Shopping for groceries will of course still be possible, but limited to one member of a family once per day. No idea how that is going to be implemented but I guess we'll find out on the evening news.
Currently the Czech Republic has 214 confirmed cases and 0 deaths. The Czechs are taking the strictest measures very early on during the outbreak. On the other end of the spectrum, in my home country The Netherlands, with over 1100 confirmed cases and 20 deaths, they are not even thinking about closing the schools, and don't even attempt to test everyone. Time will tell what was wise. All I can say is that  the firm measures were shocking and stressful initially but then one gets used to it, and there is clarity.
I am lucky to have a Concept 2 rower at home and to be able to do my job from home. I guess I will be on a diet of ergometer sessions now. I am NOT looking forward to it but I guess that is less important now. On Rowsandall.com, I have created the "Stuck at Home Rowing Club" for anyone in the same situation, who is interested to do home confined workouts remotely. Just register for Rowsandall.com and ask to become a member of this rowing group.
Follow me in social media