Jun 15 2019
From June 2 to 7th, I was busy hosting a rowing camp. You can read all about it here: https://pryglrowing.com/2019/06/10/the-june-2019-rowing-camp/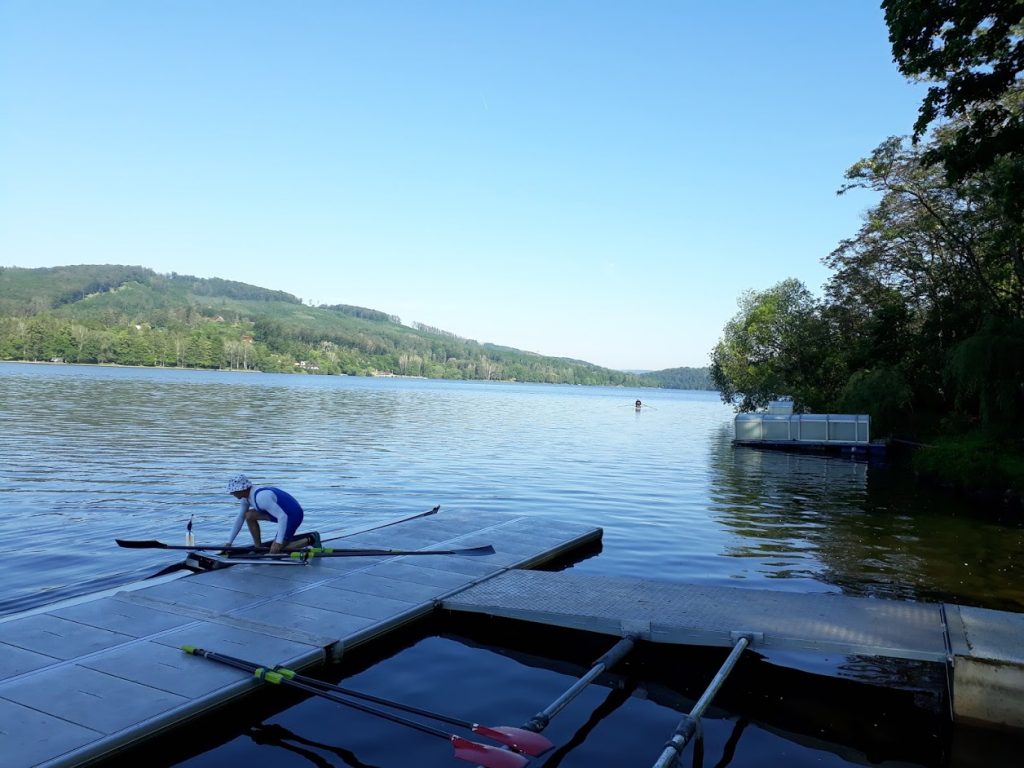 I didn't row on Monday as I was too busy with the camp. On Tuesday, I joined the camp participants on their third session. My session was
1x1500m in tempo 24

2x(4x1min/1min)/6min (stroke rate 30, 32, 34, 36)

Workout Summary - media/df_20190615-132747.csv
--|Total|-Total----|--Avg--|-Avg-|Avg-|-Avg-|-Max-|-Avg
--|Dist-|-Time-----|-Pace--|-Pwr-|SPM-|-HR--|-HR--|-DPS
--|11883|01:10:06.1|02:57.0|155.8|21.9|149.5|183.0|07.7
W-|06377|00:31:12.8|02:26.8|225.7|24.8|153.2|183.0|08.7
R-|05517|00:38:54.2|03:31.6|099.6|19.6|146.5|183.0|08.0
Workout Details
#-|SDist|-Split-|-SPace-|-Pwr-|SPM-|AvgHR|MaxHR|DPS-
00|02923|15:46.1|02:41.8|165.7|19.7|144.8|163.0|09.4
03|01474|06:25.1|02:10.6|226.9|24.4|166.0|175.0|09.4 - 1500m at 24spm
04|00238|00:59.4|02:05.0|278.0|29.5|153.5|169.0|08.1 - 30 spm
05|00241|00:58.6|02:01.7|320.2|31.9|172.4|180.0|07.7 - 32 spm
06|00234|00:56.2|01:60.0|327.0|33.3|174.5|182.0|07.5 - 34 spm
07|00224|00:53.2|01:58.9|329.8|33.7|171.9|182.0|07.5 - 36 spm
08|00259|01:02.0|01:59.9|270.5|29.1|150.6|168.0|08.6 - 30 spm
09|00281|01:05.0|01:55.6|297.1|31.5|170.2|177.0|08.2 - 32 spm
10|00242|00:54.2|01:51.8|327.4|34.0|170.9|179.0|07.9 - 34 spm
11|00255|00:56.5|01:50.8|351.7|36.1|174.2|183.0|07.5 - 36 spm

It was a great outing, and fantastic to have a sparring partner. It was also very hot, which I think explains the high heart rate.
On Wednesday, I had a very hectic day. I had to go to the office to do a big demo (which turned out to go really well). Then we had a dramatic row with the eight.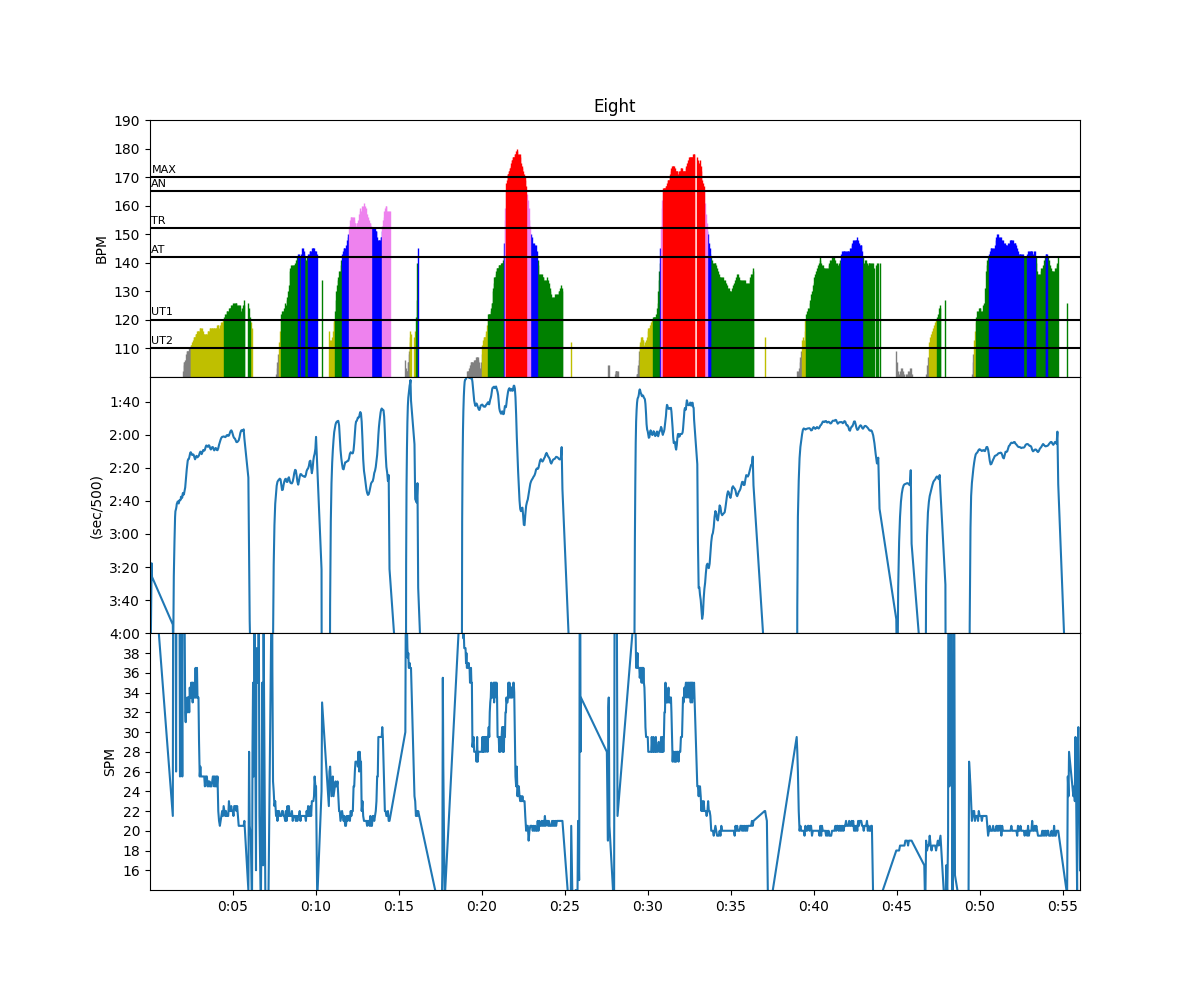 Lots of soul searching. It was also extremely choppy, which was a change after the super flat water we had had for three days.
On Thursday, I did a race preparation workout, combined with some technical exercises and start practice. I also invented a new drill, the "Romanian Drill". I may explain it later. For now, I keep it as a secret drill for camp participants.
We did a 250m and a 500m at full power, racing side by side. It was great!
On Friday, after the end of the camp. Romana and I took the double and did "one lake".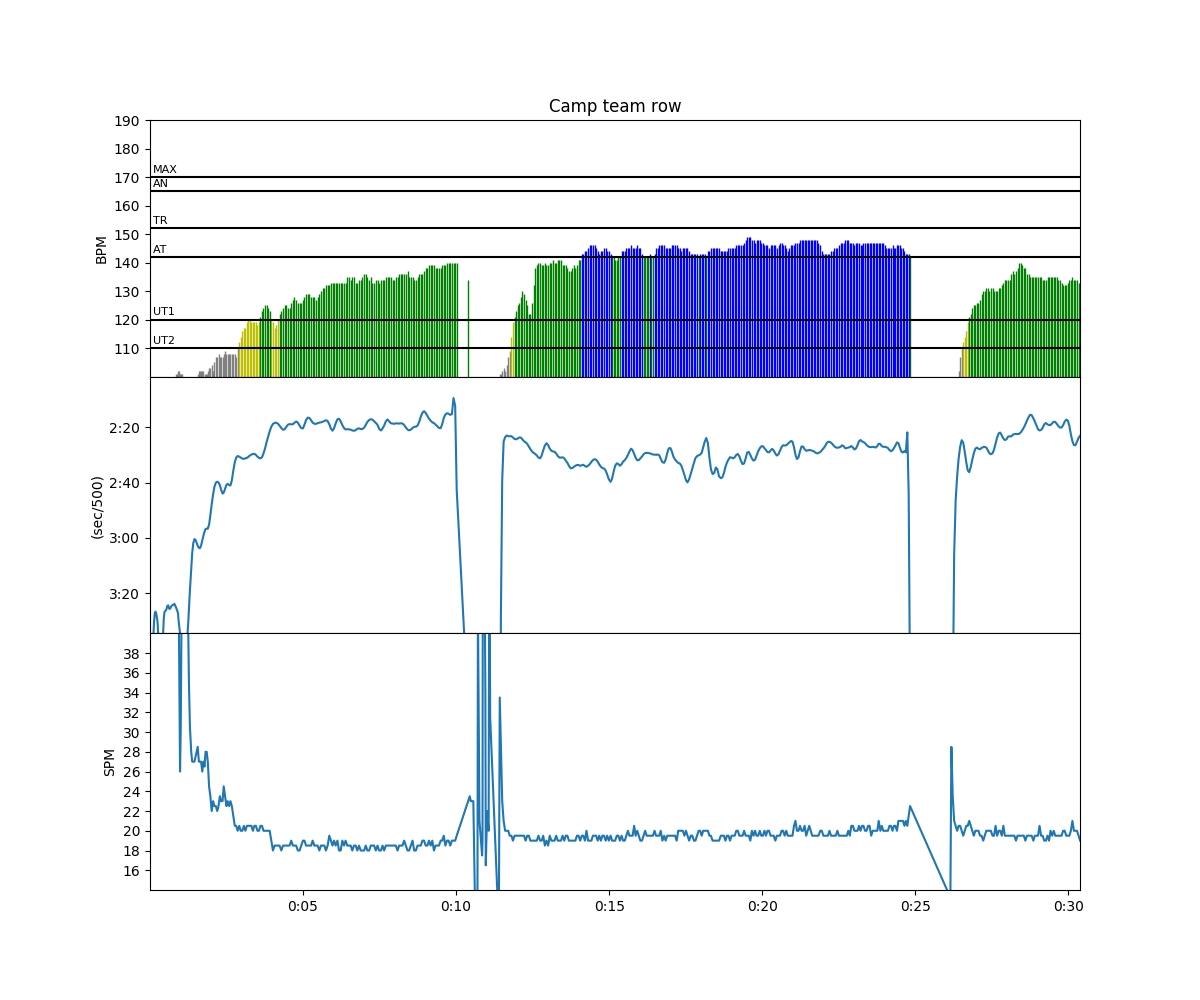 Just a nice low rate row to enjoy the lake after we had successfully completed the camp!
Follow me in social media