Oct 27 2017
#Wednesday
Body weight exercises. Several iterations of the Wahoo Tickr 7 minute set. I am going to do these ones more often. A short session but still feeling DOMS on Friday.
#Thursday
Erg session. 2 kilometers warming up. Then a 10k row. I tried to hold 180W and stay below 165bpm heart rate at the same time. Ended up at 178 Watts. Towards the end I ignored the heart rate cap and tried to get back to 180W average power.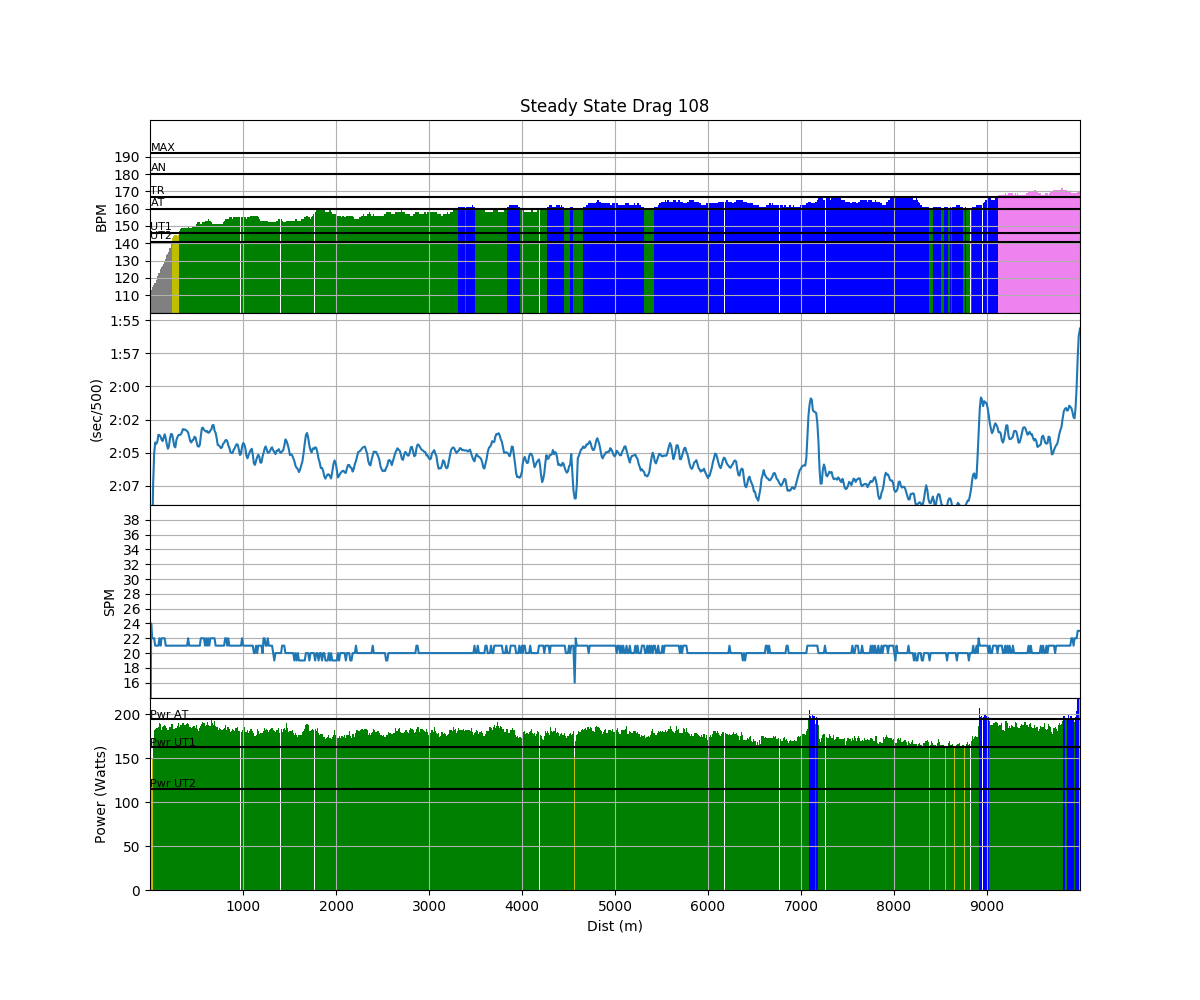 I tried a 2x1min intensive bit before the cooling down.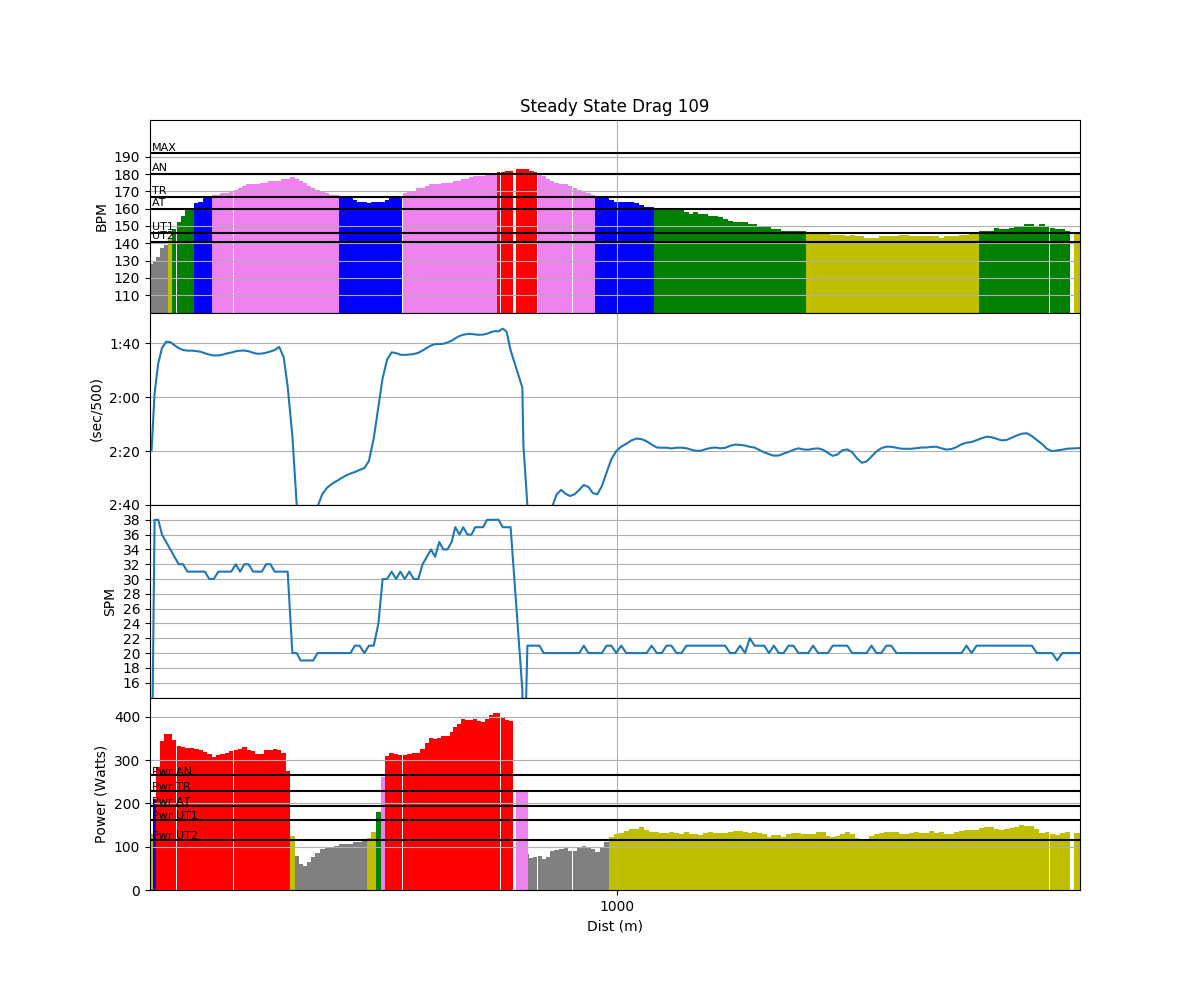 #Friday
A busy day. In the afternoon, my sons visited me at work. We had organized a little event for kids where they could fly our airplane and helicopter simulators.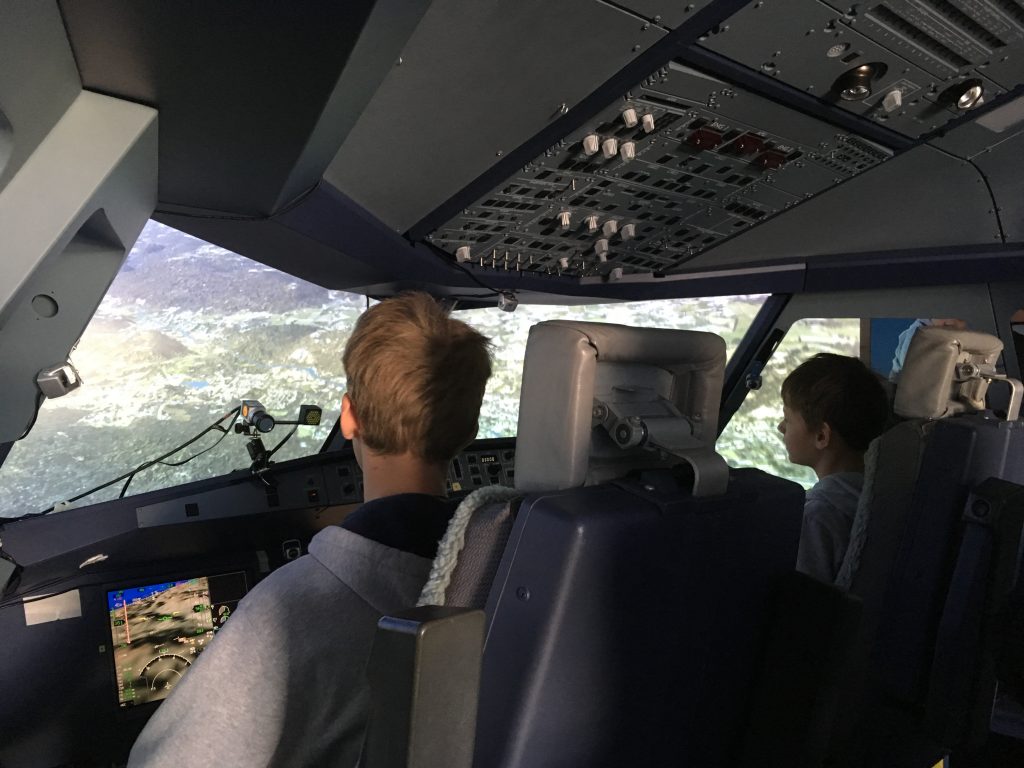 Then we headed to the rowing club. Dominik did an erg session and a circuit training. I went out in the single despite severe conditions on the lake. There was a lot of chop but when I reached the gorge it was just windy. It wasn't sunny, unfortunately, it even rained a bit. Still, I took some pictures of Veveri Castle and the woods around it.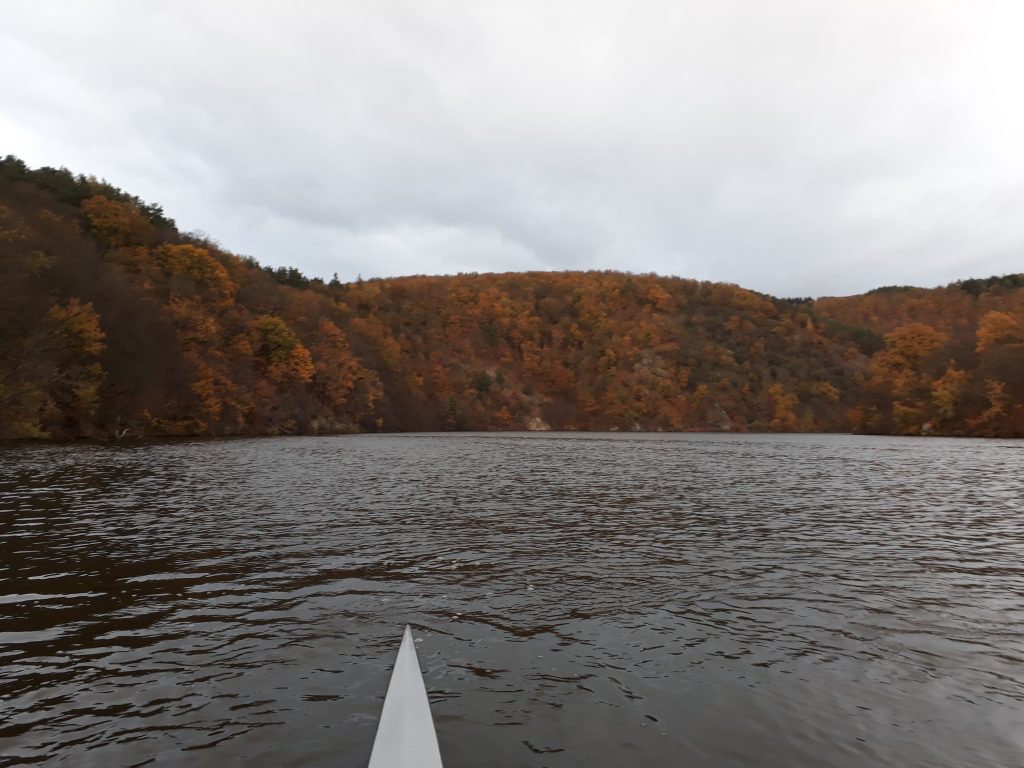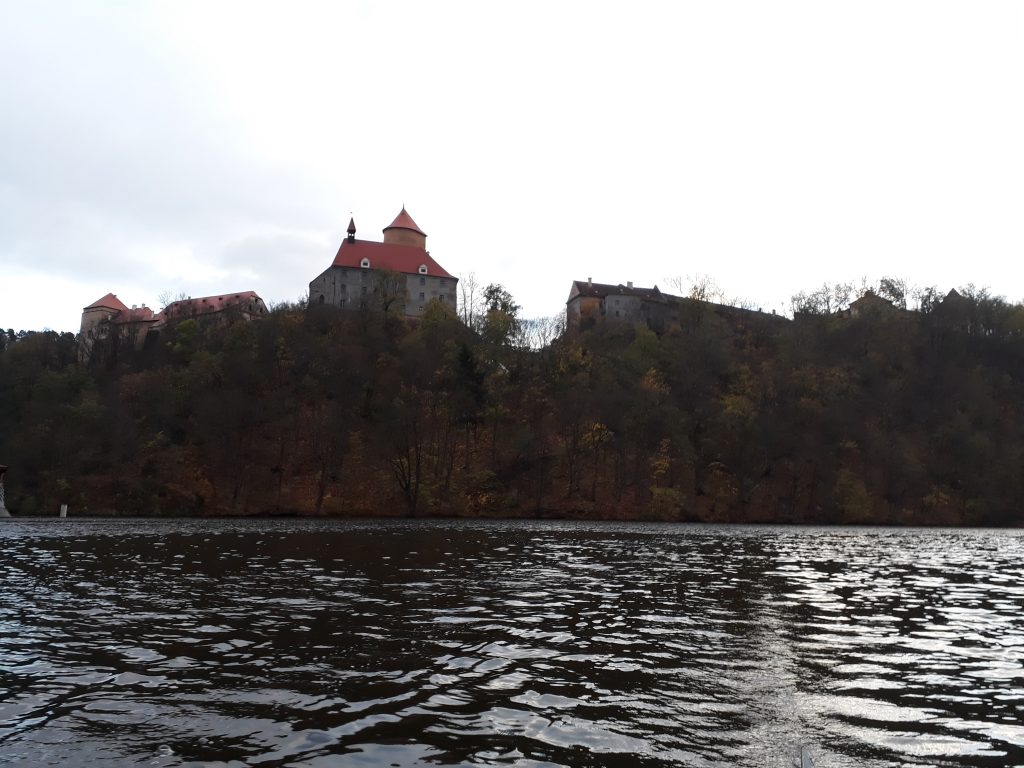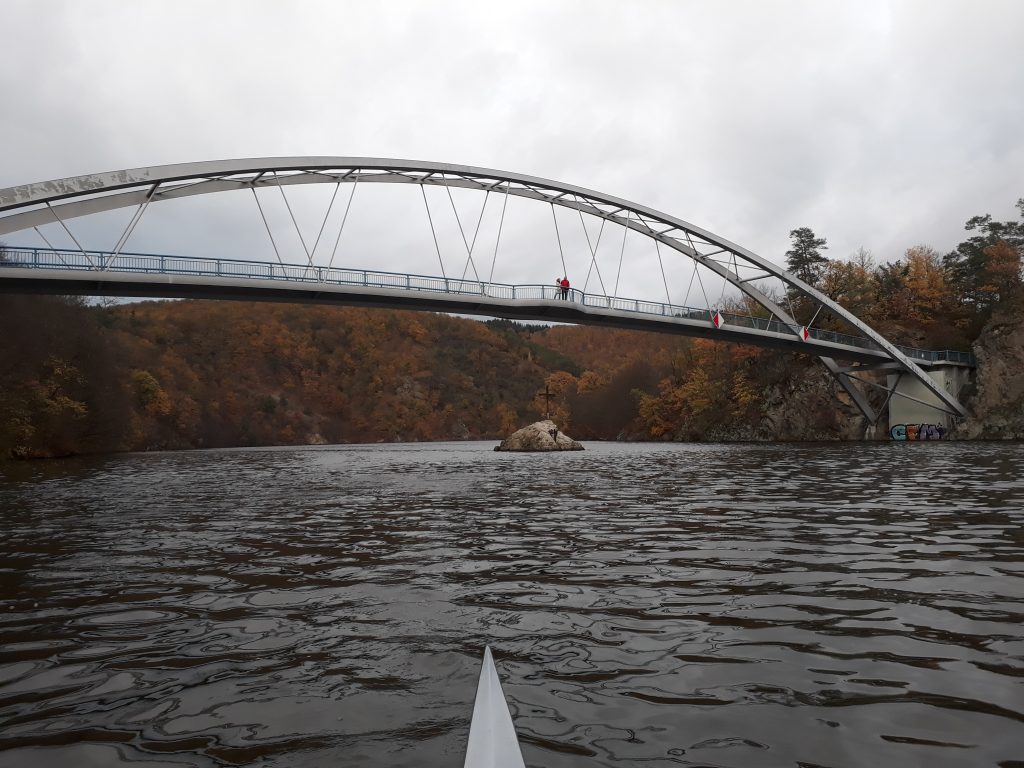 The row was a light steady state session. Not too hard because of tomorrow's race. Unfortunately, I forgot the heart rate belt at home, so no heart rate values. The headwind section: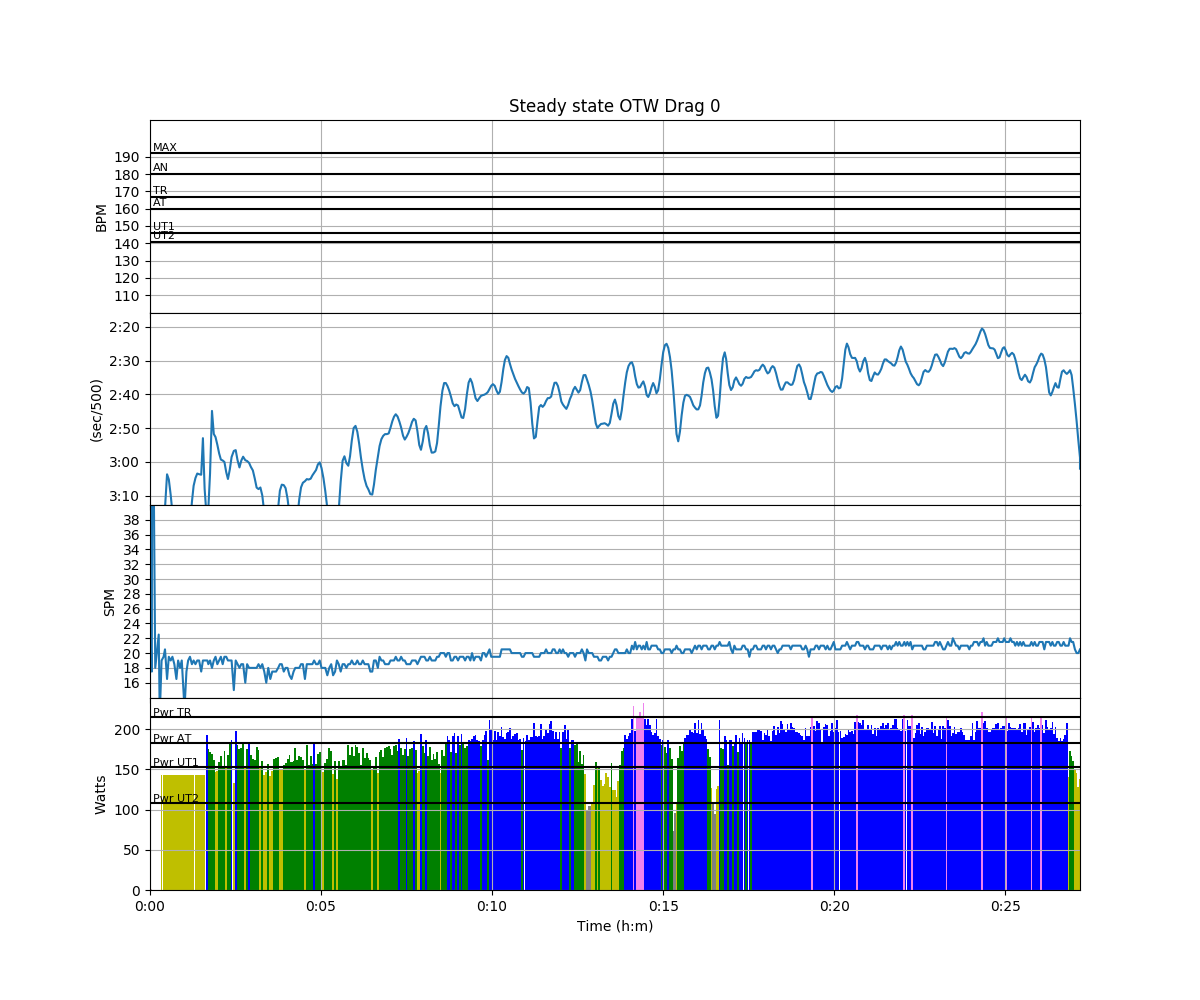 The tailwind section:
I was running a Beta version of BoatCoach in parallel with the SpeedCoach. Dan Eiref of BoatCoach prepared a beta based on some tests I did for him. I am happy to report that Stroke Rate and Pace are now very close to the values of the SpeedCoach.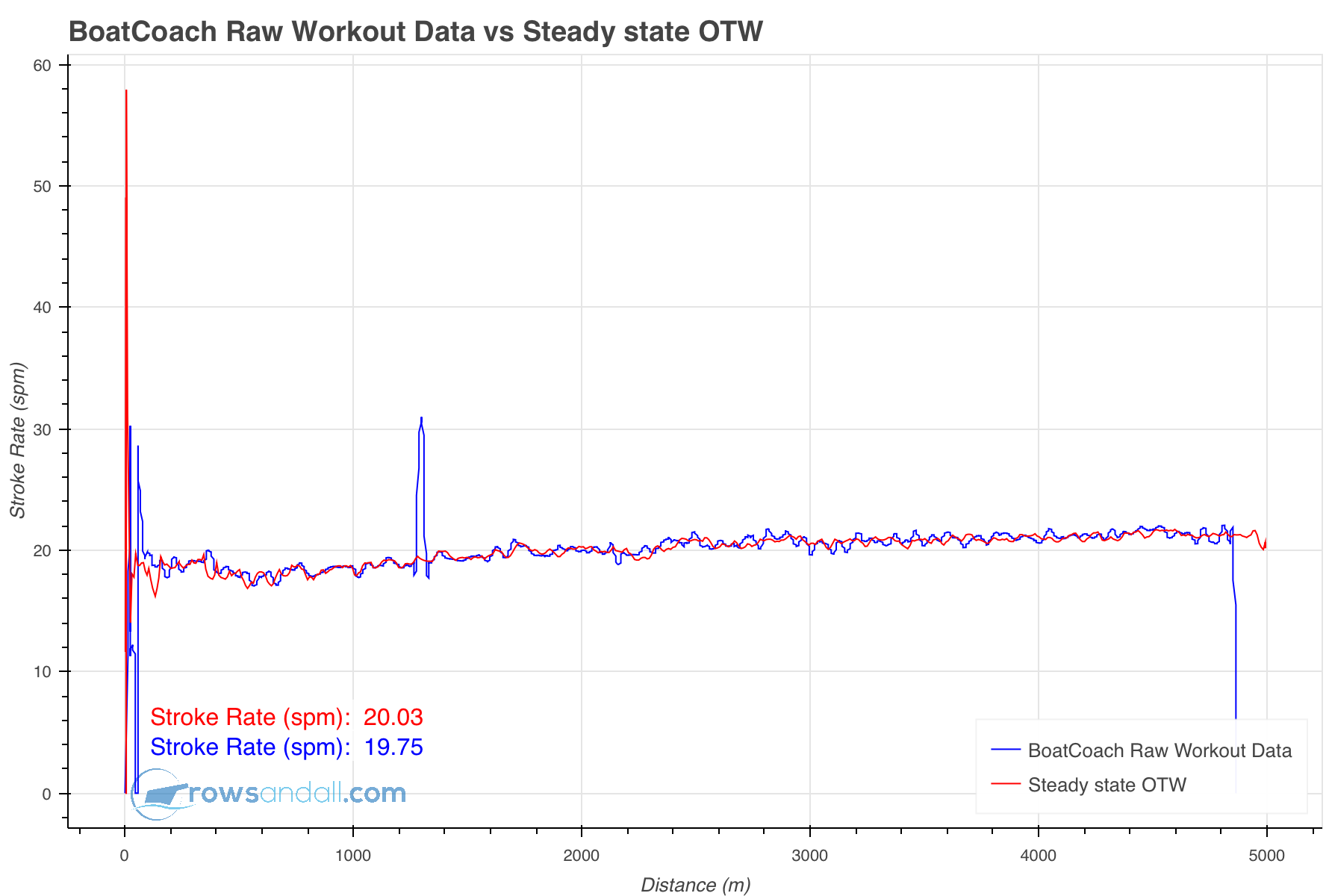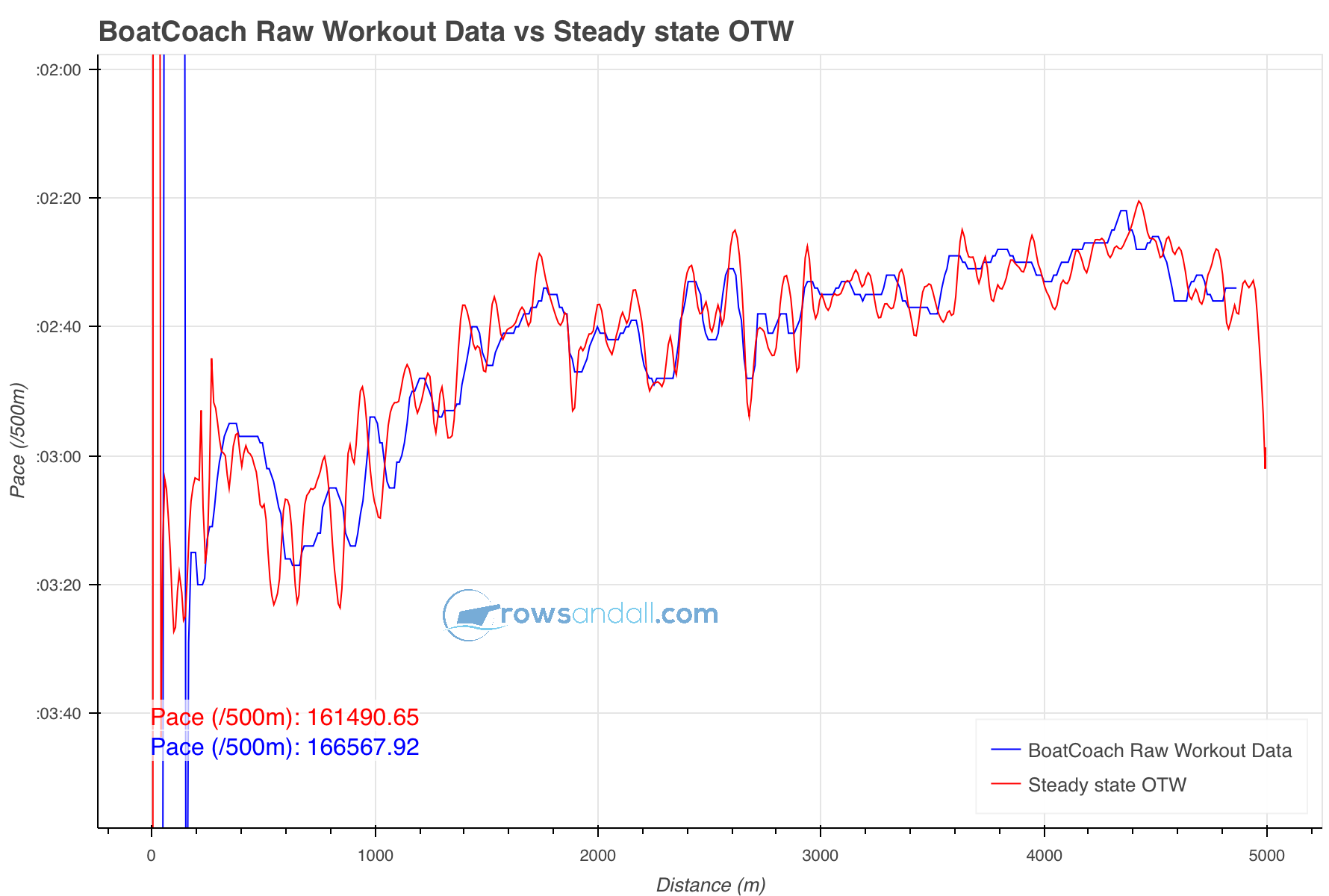 The comparisons were done on rowsandall.com.
On top of that I did a few good changes to the Critical Power parts of the rowsandall.com site. More about that another time.
Follow me in social media