Sep 17 2017
I was really longing for a day to sleep in, but Saturday was not going to be that day. Alarm clock at 6, picking up boat trailer at 6:30. Thus was slightly more complicated than anticipated, as someone proactively locked the cupboard with the keys to the coach's office, where the minivan car keys are kept, and when we solved that, we couldn't find the adapter for the electric outlet of the van. So I ended up towing the trailer with my own car. As there were just three singles on the trailer, It wasn't hard, and at 9:30 we arrived in Mordor. Pardon, in Ostrava. The country's "steel heart".
I didn't want to race, but Vojtech convinced me that I was needed to have a third boat in the Masters 2x category. Originally I was scheduled to row with the Ostrava rowing club president, but in the end Vojtech arranged to row with me, which made the race qite unfair. We are much younger than the rest of the field.

The other doubles asked to row at low pressure and only race the final 200m, but out of the start it seemed to me that they were not holding their promise, so I added some power and that got Vojtech and myself into competitive racing mode. Half way we were leading by a few boat lengths, so I relaxed a bit.
A nice row. Ostrava have their boats rigged very lightly, so I don't know if it is that or if we were really rowing well, but it felt great to stroke that Filippi.
These are tiny local races. Just one launch, and there was a bit of panic when they were rescuing a flipped sculler and couldn't start the engine.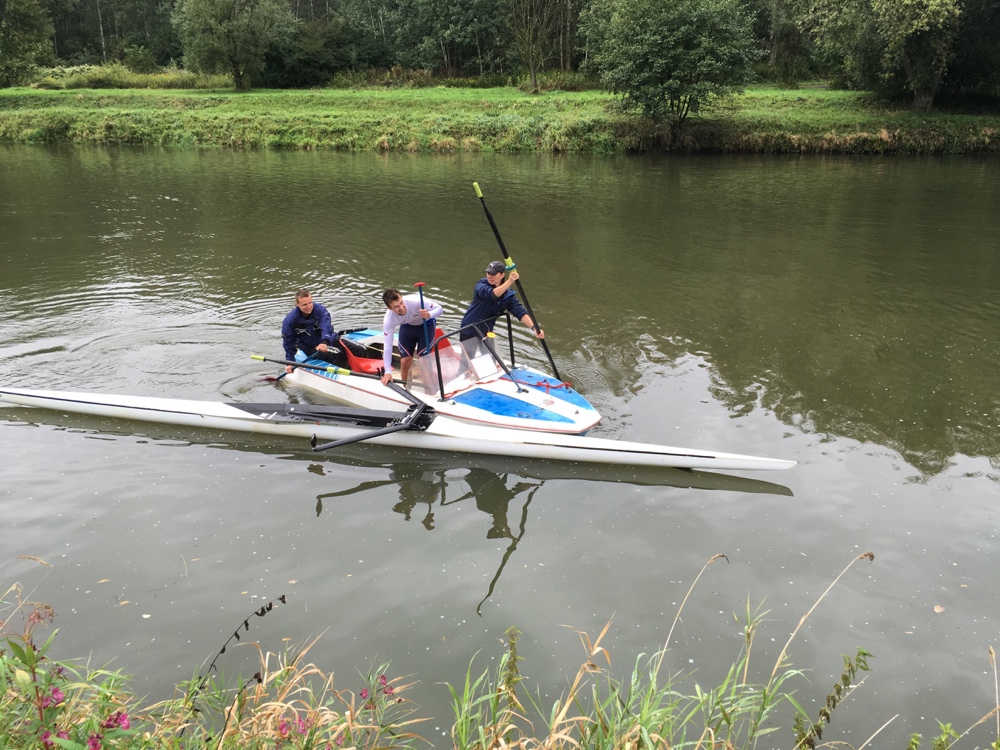 Lenka won all her races, and Dominik won the single. Only Robin didn't win anything. He came second after a mid race crash causing him to lose his bow number, the last "2" our club had.
Need to buy new bow numbers.
Some of the disciplines were combined, so we had a women's quad combining Masters and 16 year olds: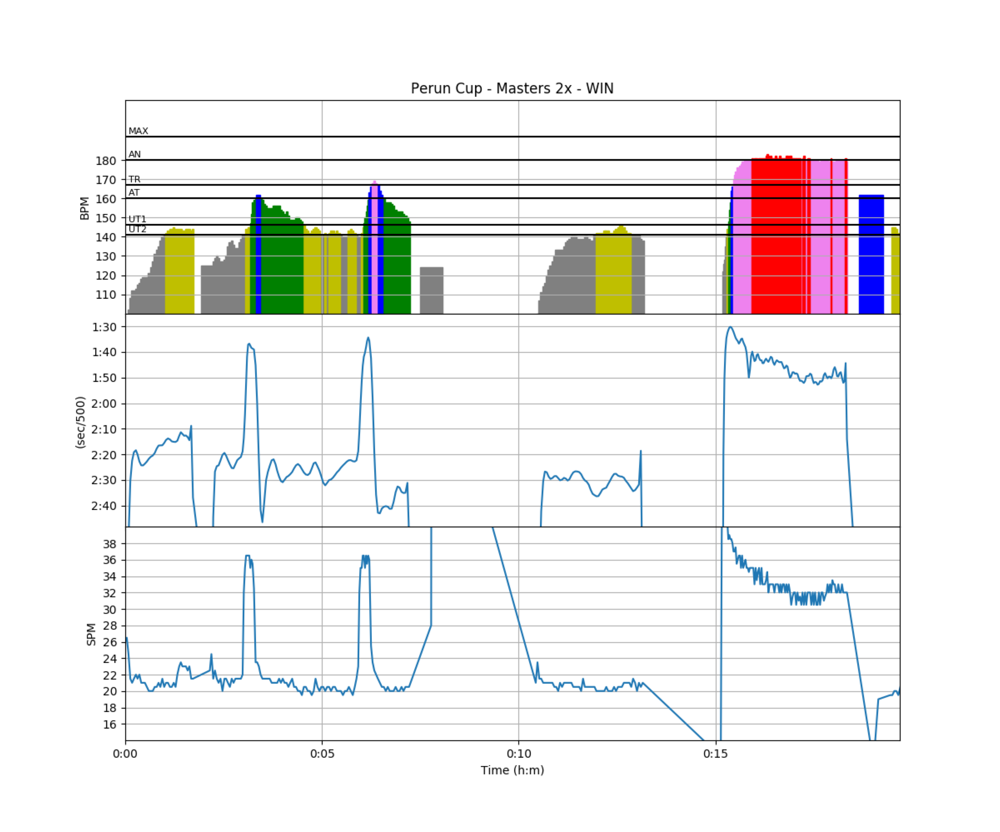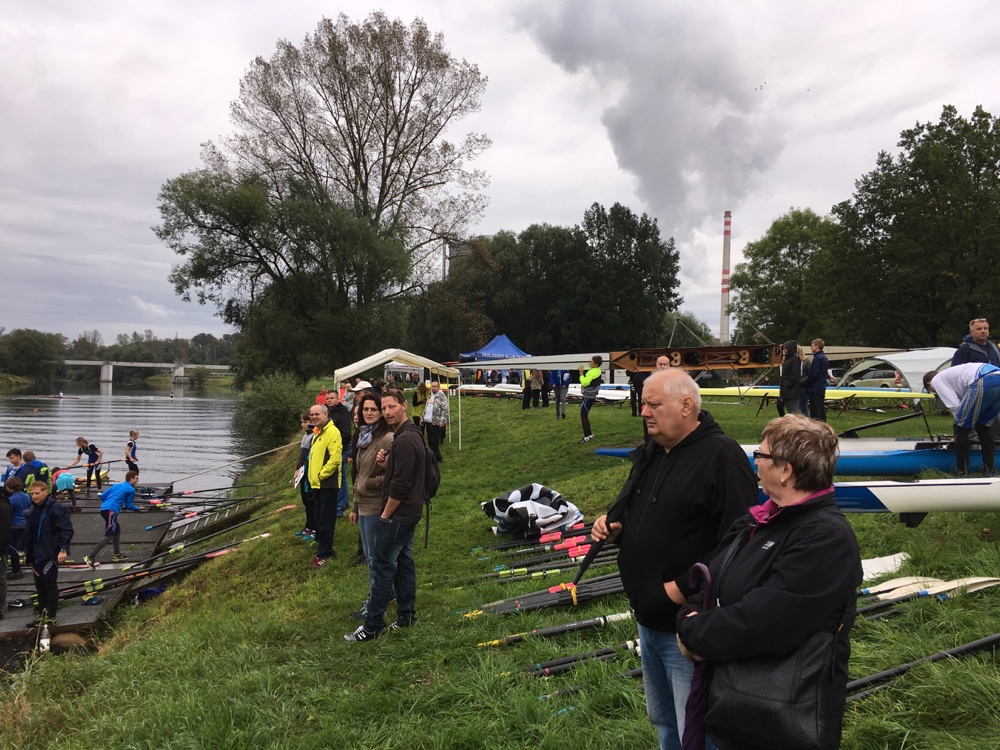 Edited with BlogPad Pro