Sep 12 2017
On Thursday, my brother-in-law Tomas and I would race our B 2x race. Tomas had come over the evening before, would race with me and then spend a few days biking in the Alps. When we launched, it suddenly started to become windy, and the lake became a little choppy.
We haven't done many sessions together, but I was hoping that our race experience from Trebon would compensate for that. Unfortunately, it didn't.
Our start was great. This was the only race of the five I did on this regatta where the traffic light system was actually working. I did go off when I "felt" that it would go to green. We were slightly early. The guy on the starting pontoon looked at us in surprise, but the race was started and they didn't call us back.
Rating down to the middle part of the race, we were not able to find a good rhythm. We were fifth, but a few boats were just in front of us. In the second 500m, I had hope that we could pass one or two boats, but unfortunately that didn't happen. Too bad. Fifth place.
Our time was very disappointing. With this tailwind, we should have been able to go under 3:30. We clearly didn't manage the chop.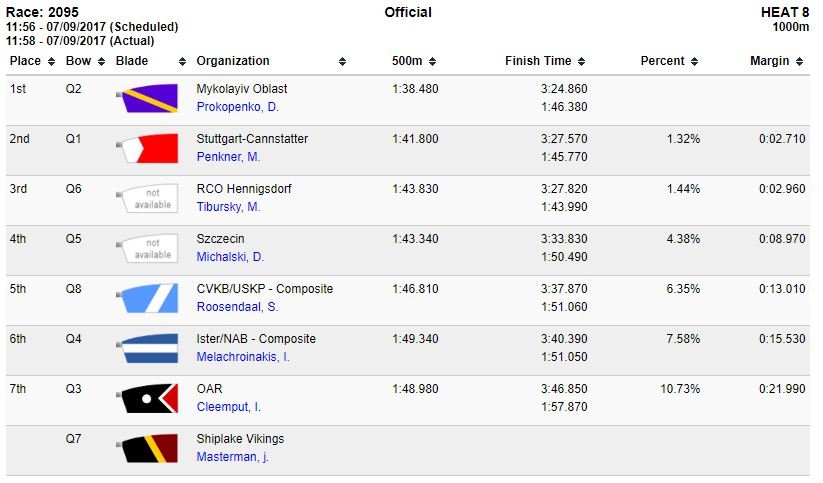 I thought we were sixth because we beat two boats. According to the official results we were fifth. The Vikings didn't show up.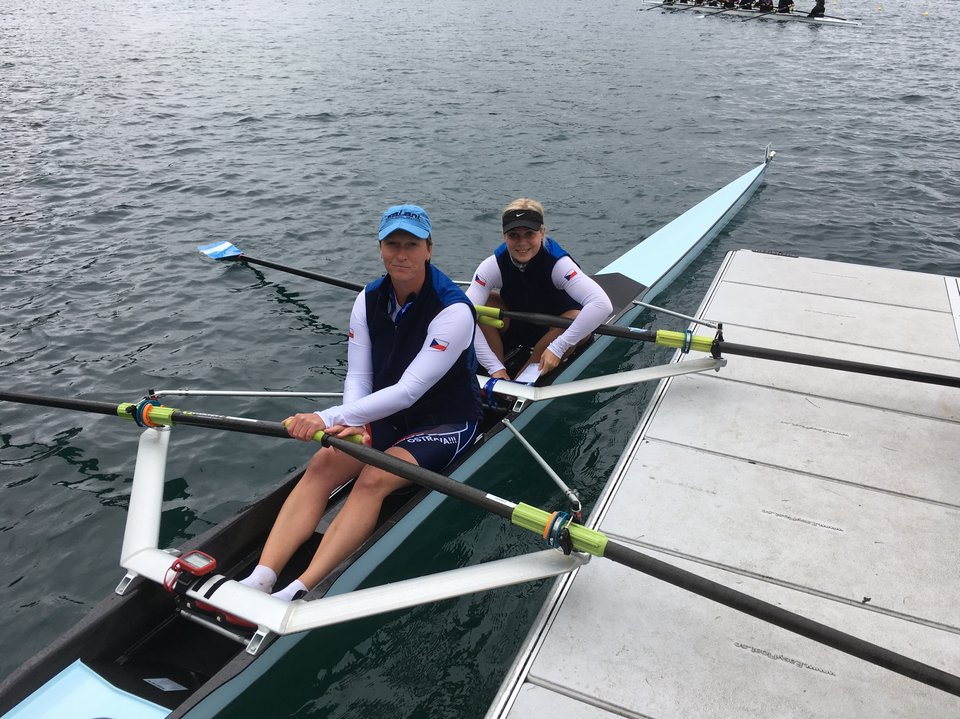 Romana and Veronika rowed the A 2x and were happy with a fourth place.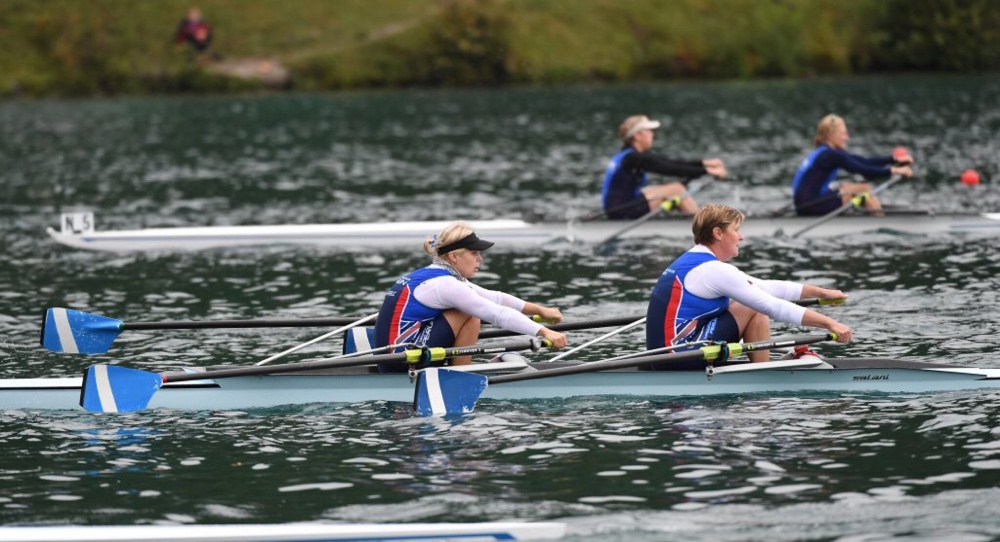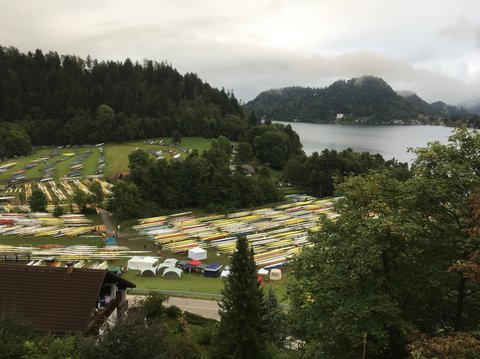 In the evening, I walked up to the Triglav hote, where a small crowd of rowing data fans gathered. Before the talk, I took a picture of the boat area (above) with a million boats. Our boats are not in the picture. They are more to the left.
The seminar on data analytics for rowing was a success. I presented for about 30 minutes, and then we talked for about an hour.