Mar 9 2017
Tuesday
My boss's phone call woke me up. He was stuck at the airport in Toulouse because of Air Traffic Control strike and couldn't fly in to Madrid. Suddenly I was the person who had to speak to his contacts and his boss's contacts.
So that threw my plans out of the door. As my luggage hadn't arrived on Monday evening (despite Iberia's promise), I had to rush to downtown Madrid, hit El Corte Inglés for clean shirts, smart pants and a tie, and rush back to the IFEMA, where the conference was held, then find our Government Relations lady and align our talking points.
I really love clothes shopping. Not. My usual style of clothes shopping is already quite close to a covert operation, and this time it was really get in, find shirts, find matching tie, try, pay, get the hell out of there.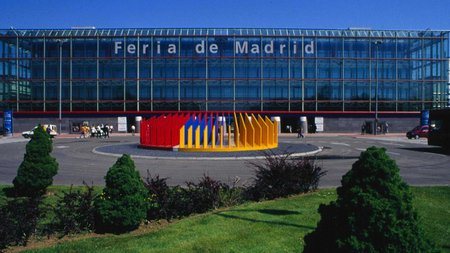 After the prep, it was a whirlwind of meetings, then a reception with a few drinks and lots of discussions. I ended up at my hotel room extremely tired, and even canceled the planned dinner. No time for training.
Wednesday
Dragged myself down to the hotel fitness room for an erg session before breakfast. I was extremely uninspired, dialed up a 10k and started rowing, 2:05 split. After 2.5km I added in a 10 stroke acceleration to spice up things a bit and that seemed to help. So I did the 10 strokes at 1:52 pace every 1000m until 2k to go, at which point I settled for a cooling down.
Not the ideal training but about the maximum possible given the circumstances.
The rest of the was catching up with my own meetings which I had moved out of the Tuesday, and then I caught a flight back home. Arrived pretty late.
Today I am catching up with overdue blog posts, and more importantly trying to catch up with everything at work, because tomorrow I will be on a business trip to Prague, and on Sunday I am leaving to the US for a week. I don't think I am getting in the required amount of training this week, and definitely not the right intensity. Well, that just comes with my job. I have a cool job, so there I will have to accept the occasional suboptimal training.
Follow me in social media