Jul 13 2016
This was a very nice outing, during the day between meetings. Overcast, 24 degrees. I took out the single and did a very short row, mainly steady state but also a few practice starts and race pace pieces (10-20 strokes max). Nice to see 1:45 and faster paces.
The water was mirror flat. The rowing felt good. Three days to go to the Masters (Open) Nationals … Here is the line-up:

So … Kazi is the guy who is training to beat me (I beat him twice this year). I have never beaten Petr Mitas (he came first last year, beating me by 9 seconds). If one of the two others beat me, I will eat my hat.
The other race with C guys has one Czech boat, two Polish boats, an Austrian boat and a Slovenian boat. Don't know how I would fare there. Will be interesting to compare times.

The 4x- race will be interesting as well, but I am afraid we will not have the quality this year. Let's see. Neratovice beat us last year (we caught a crab).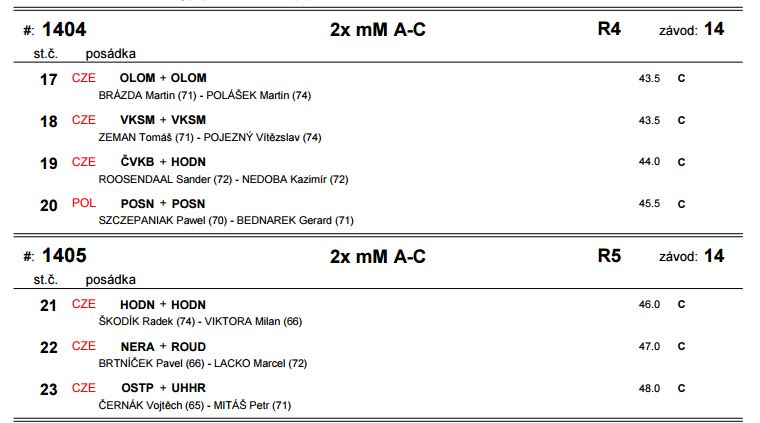 The 2x mM field is also divided in two fields. Polasek beats me in the single but I beat Brazda on any day. Don't know about the Smichov (VKSM) guys from Prague and the guys from Poznan, Poland. The other race is a clear win for Mitas+Cernak. A pity we don't row against them. Perhaps one boat withdraws and they merge the races …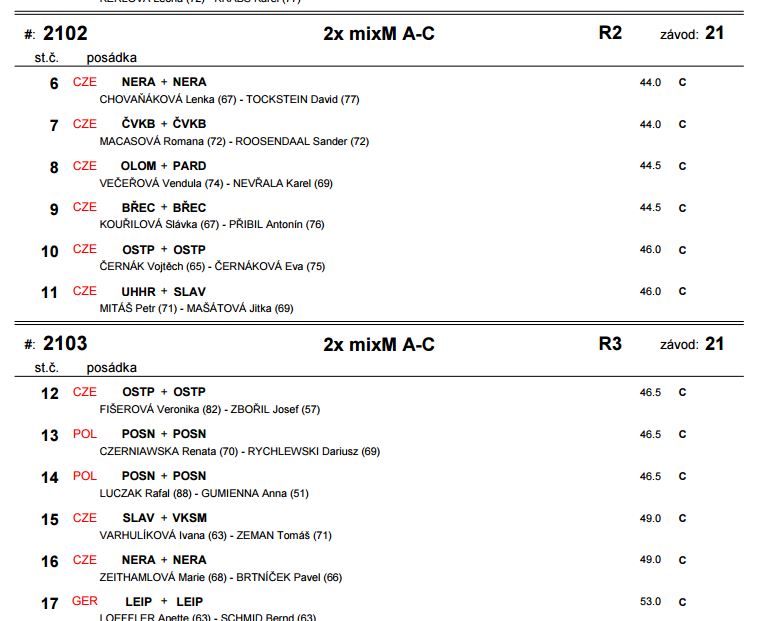 Two very strong races in the mix 2x. Romana and I are defending champions. Again, Mitas has found a strong partner, so that boat will be hard to beat. Masatova is a fitness trainer. Let's hope she has a lot of work this week and arrives tired.
And finally, the eights. Two races: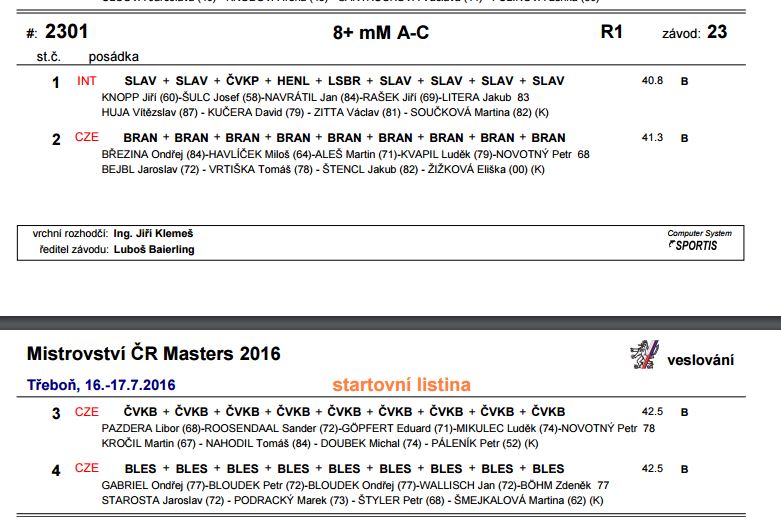 Here, Blesk are the guys who beat us in that terrible race in Prague. The International crew will be hard to beat. We haven't trained much in the eight (zero trainings since the Prague race).
Back to today's training. Here are the plots: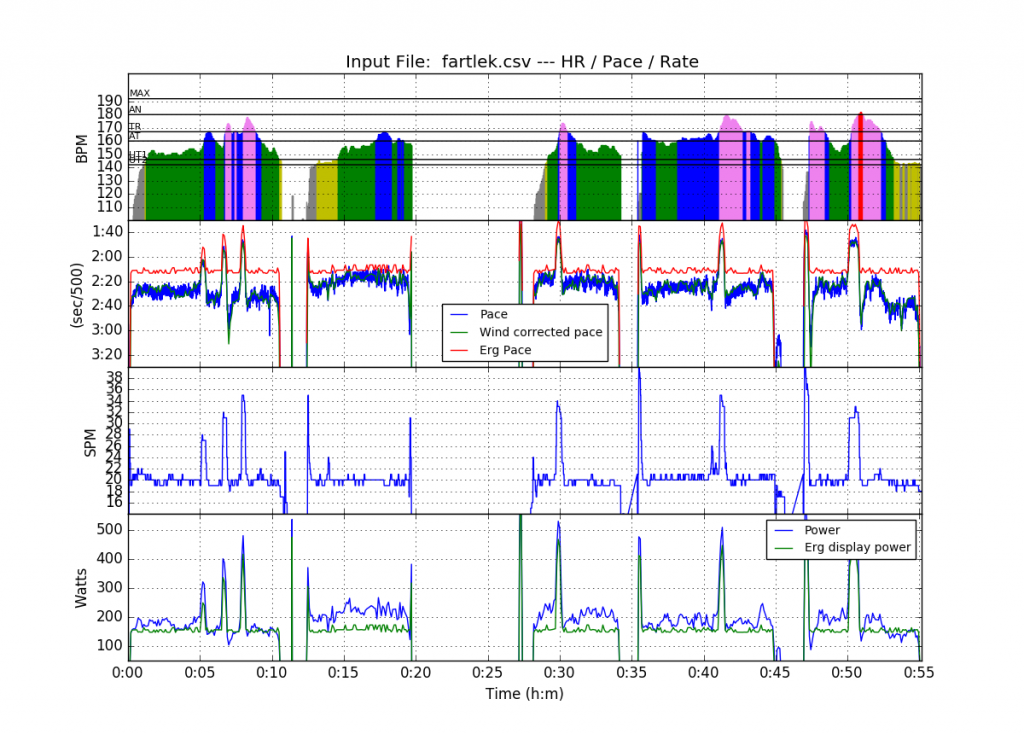 The training was interrupted by an important work-related phone call. So important that I stopped rowing, took the phone from the watertight bag and answered the call. That is the 7 minute interruption in the middle.
After the training, I prepared the single for transport. Then I drove back to work.
Finally, a few more pictures from the Youth Nationals: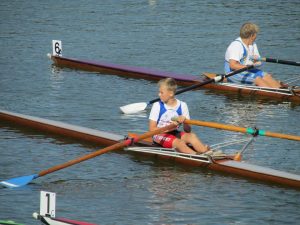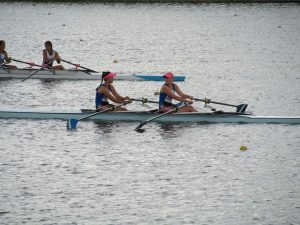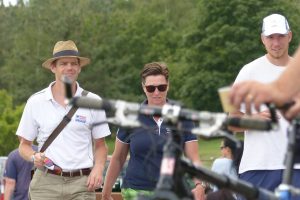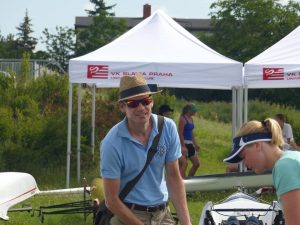 Follow me in social media