Oct 31 2015
It was misty when I set off but the sun soon cleared the fog. It was beautiful weather. I did a steady state towards the castle and back, interrupted many times because I had to take pictures. The kind of day when you know why you row …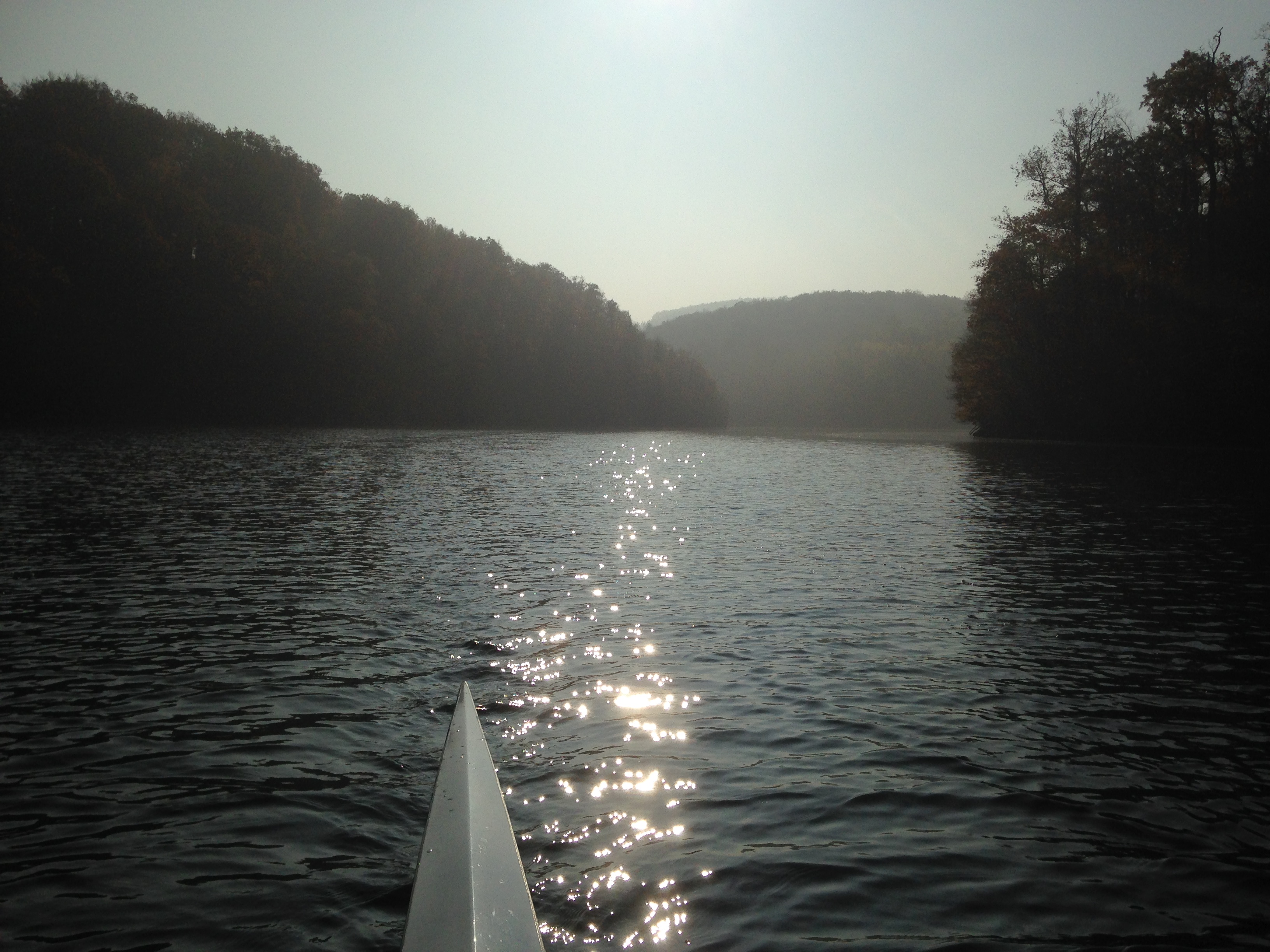 When I arrived at Veveří castle I rowed into a mist bank, and I took many pictures. I cannot decide which one is the best, so I show a few of them: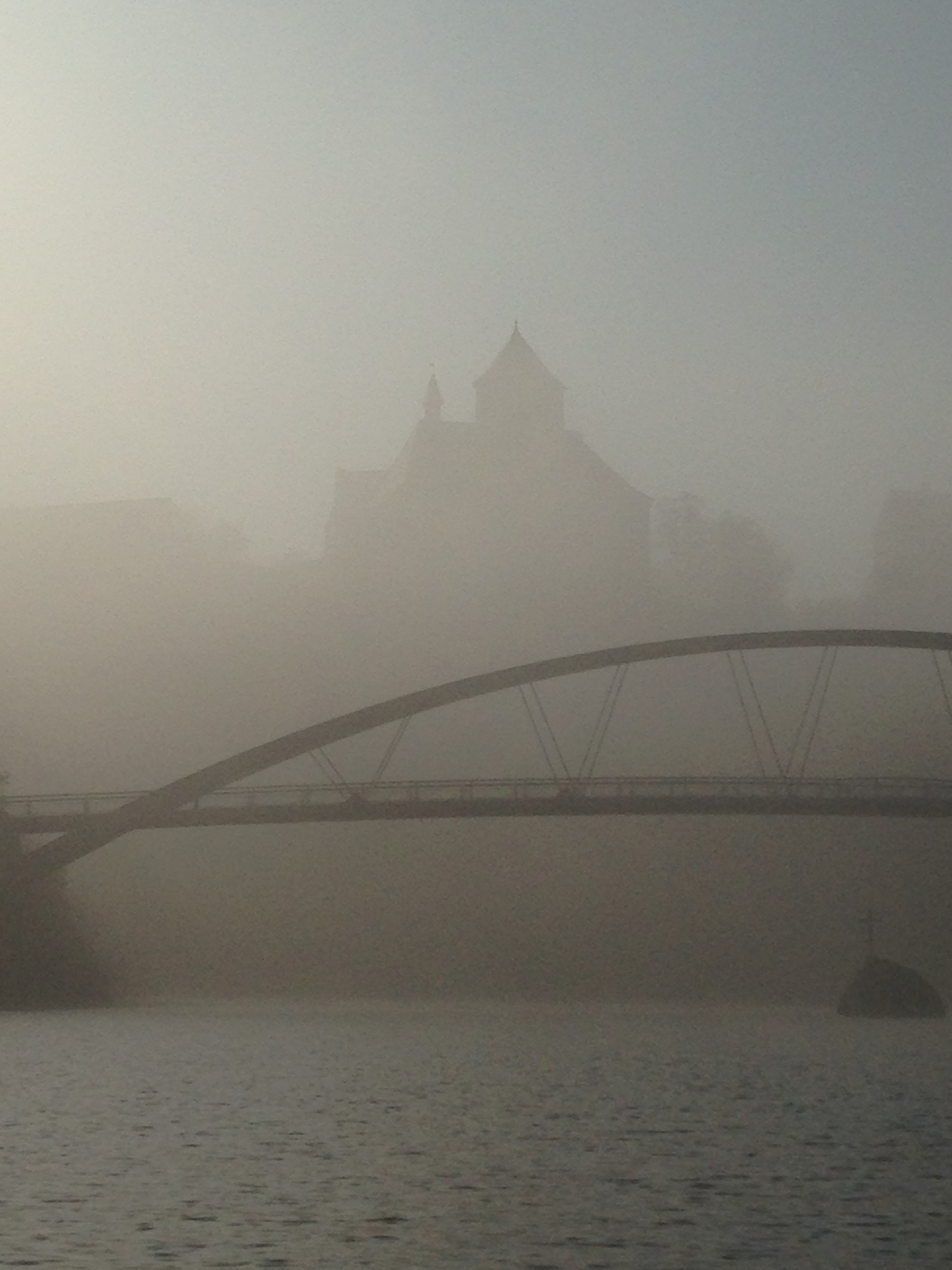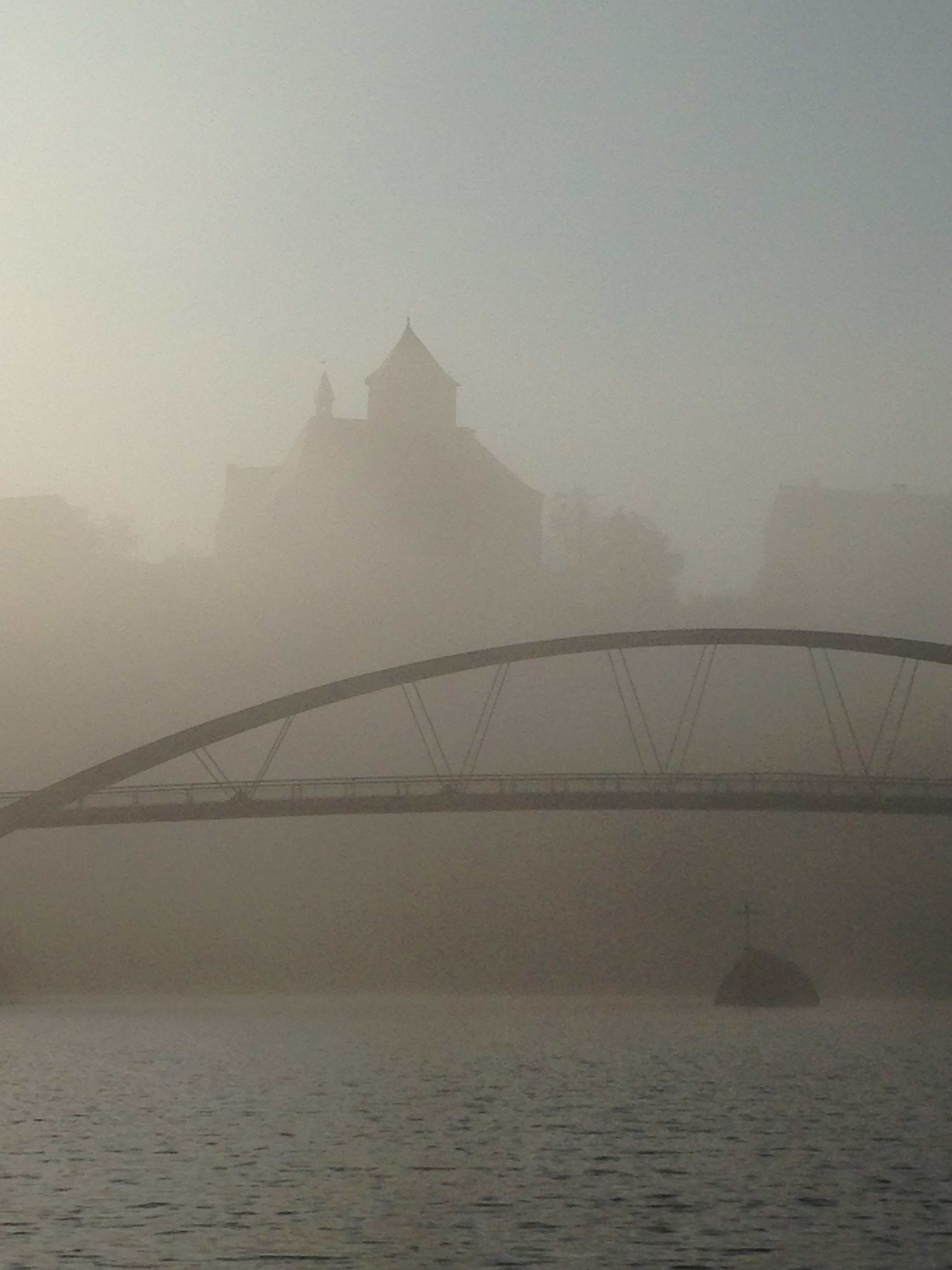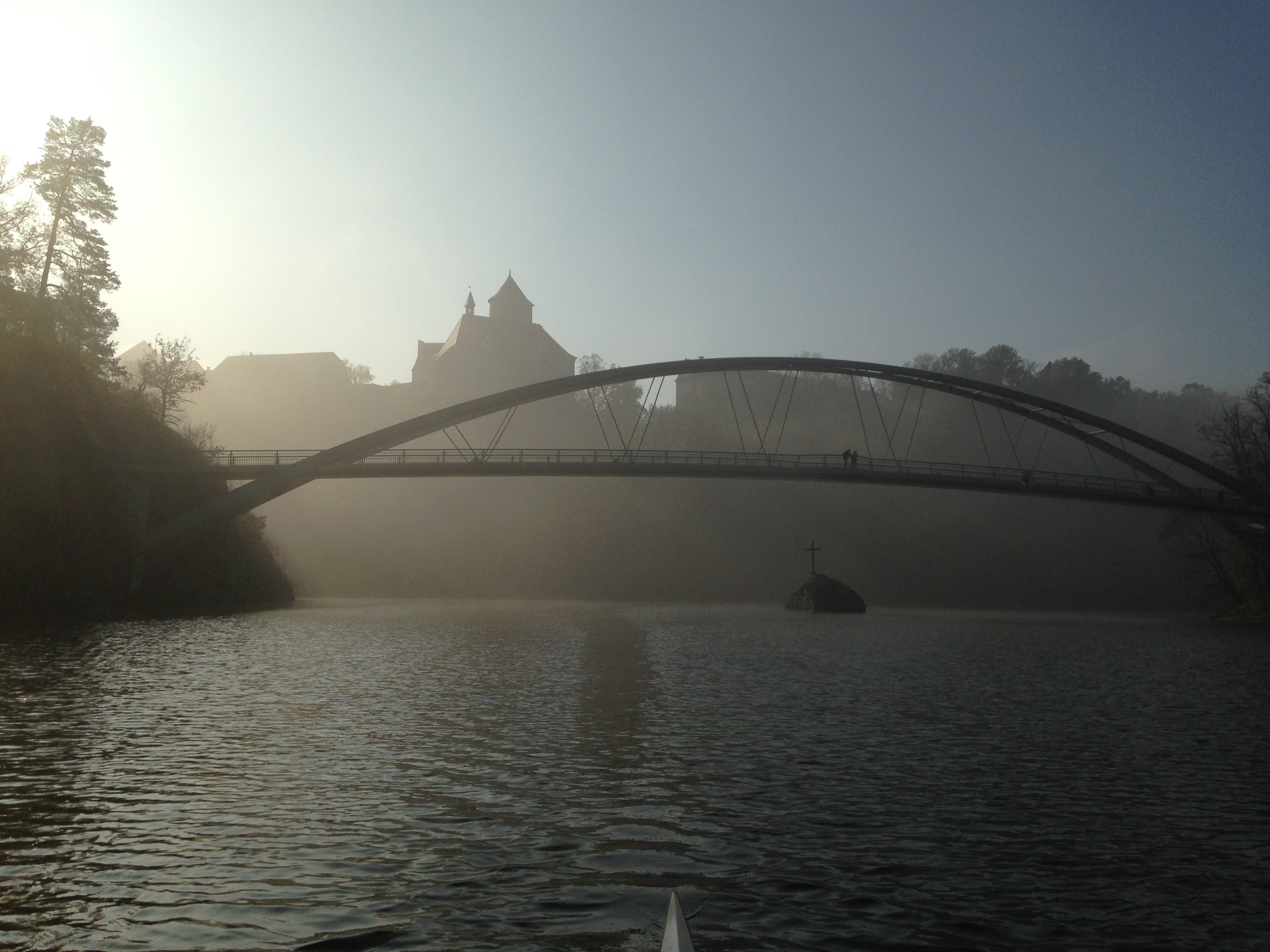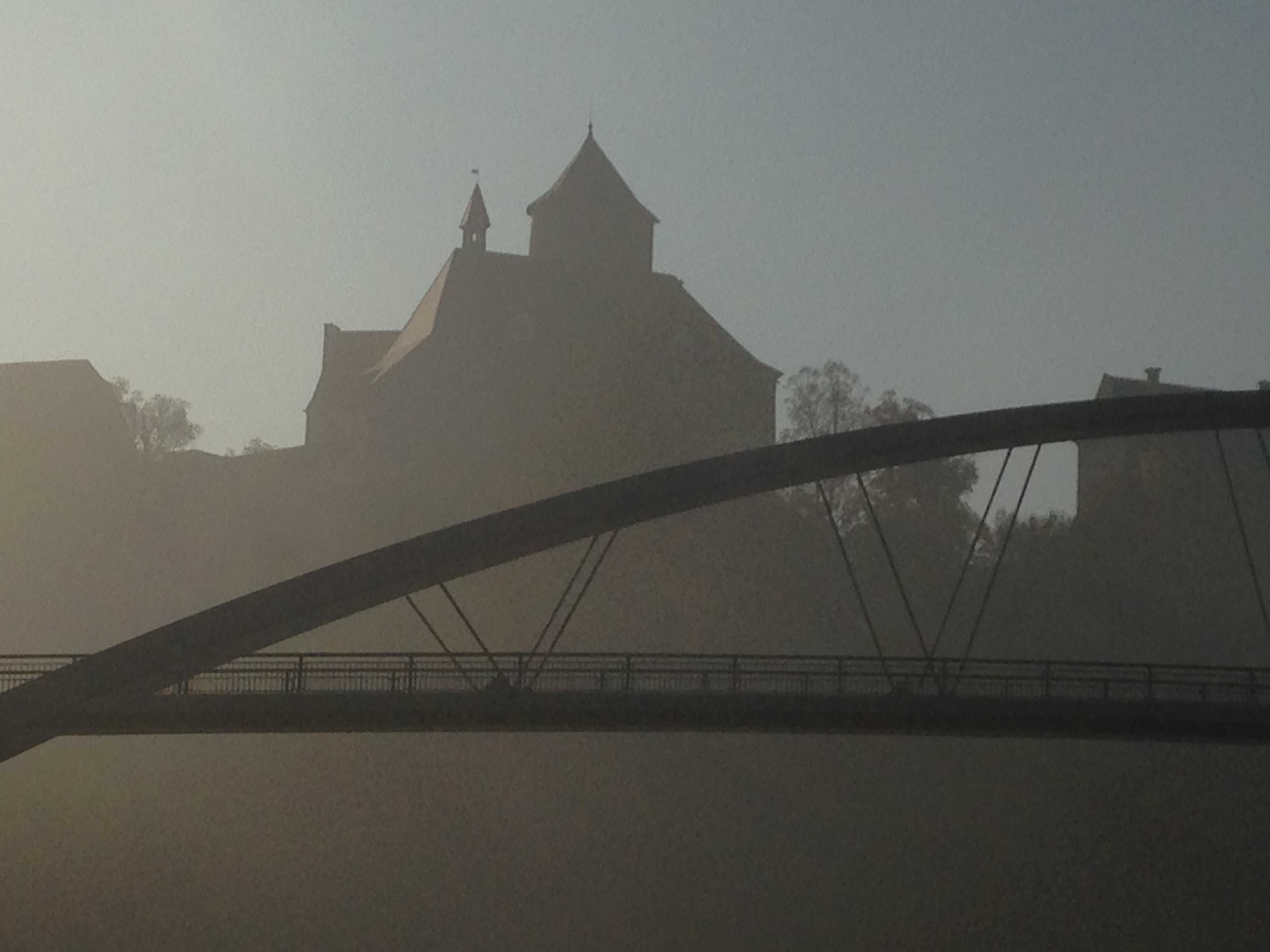 The foot bridge is nice in itself: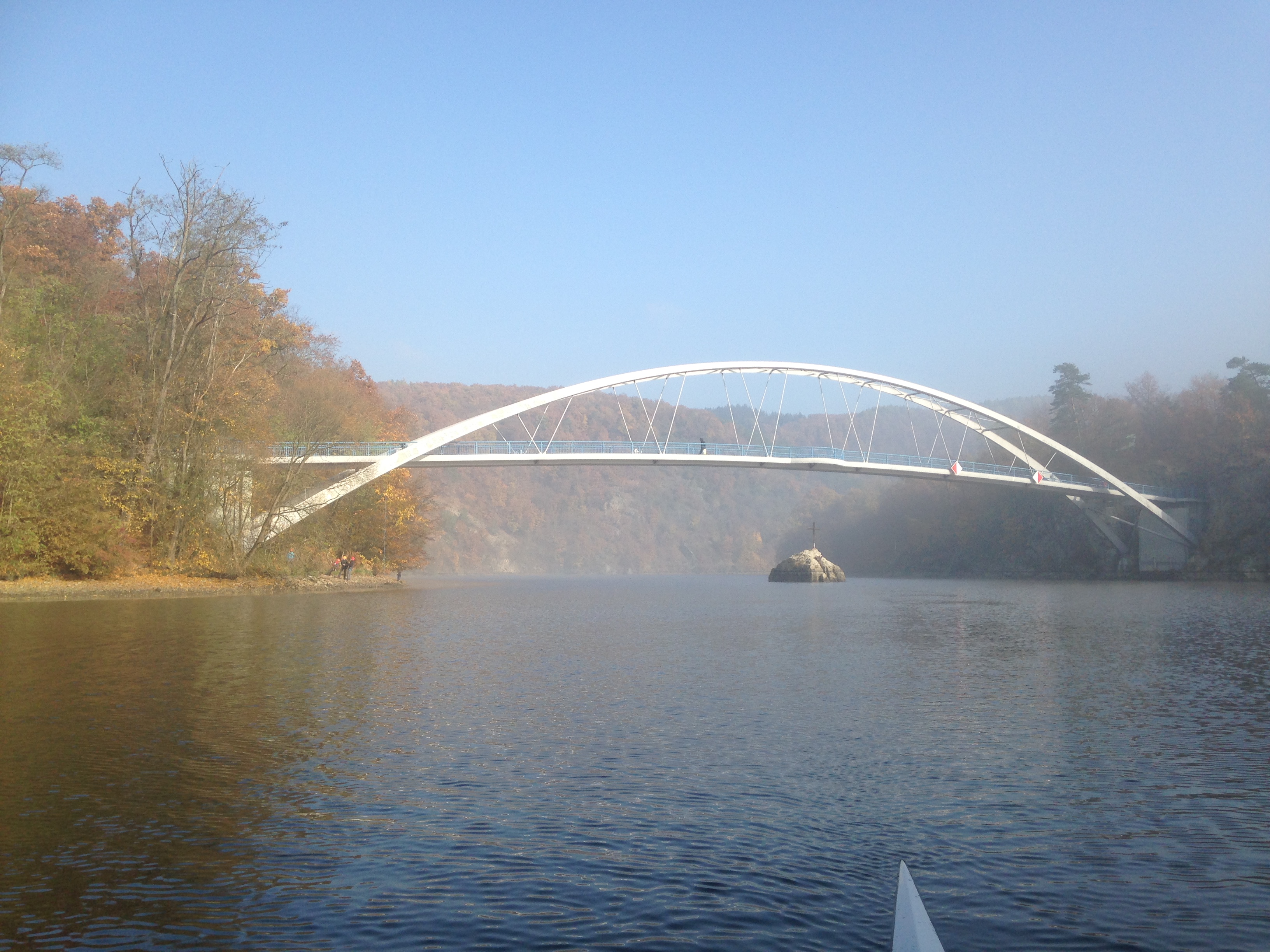 Then I rowed back through the canyon: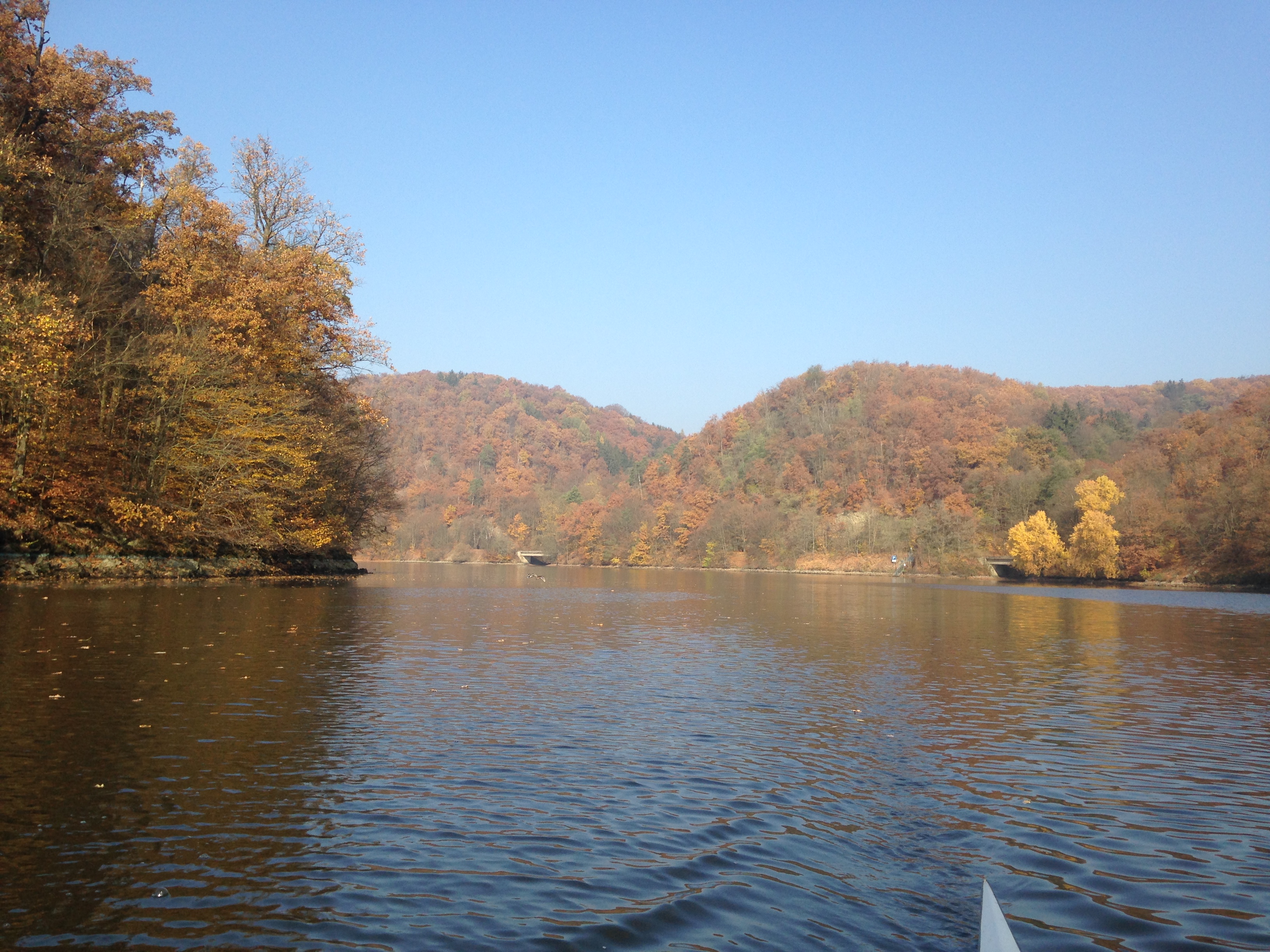 From Wikipedia:
According to legend, the castle Veveří ("squirrel" in Czech) was founded by Přemyslid DukeConrad of Brno in the middle of the 11th Century, then only as a hunting lodge. Nevertheless, the first credible recorded mention about the castle is from the years 1213 and 1222, when King Přemysl Otakar I used the fortified castle as a prison for rebellious peers. Initially, it was apparently a wooden residence situated near the church of the Assumption of the Virgin Mary west of the present compound. In the 1220s a stone castle on the extremity of the rocky promontory behind a deep moat cut out of the rock started to grow. The so-called keep is the only structure which has remained well-preserved from this oldest building stage.

King Jan of Luxembourg pledged the castle to nobleman Jan of Vartemberk in 1311, but his son, Margrave of Moravia Charles (later Holy Roman Emperor Charles IV), received the property as a debt settlement in 1335. Charles´ younger brother, Margrave Jan Jindřich (John Henry), then took a fancy for Veveří Castle. He was responsible for the building of its rear part with two towers and an outer ward. In the central area around the keep, he developed the main palace, which included a large hall and the Chapel of St. Prokop (later of St. Wenceslaus). The present appearance of the compound is the result of these building activities, giving the castle its basic silhouette of a medieval fortress.
And from the Czech Tourism web site:
For several centuries treasure hunters have taken turns in the Moravian castle Veveří near Brno. Legend has it that the Templars of France brought their valuables right there after the liquidation of the order in 1307. The treasure of the guardians of the biggest secrets of human history, however, has not been found to this day. Recent research on Veveří, though, has confirmed the existence of an underground space under the church near the castle and assumes their secret connection.According to mystery experts, there is a cipher of the name Molay, the last Grand Master of the Templar Order, above the entrance to the church.

One of the most important politicians of the 20th century is also connected with the Veveří castle. Winston Churchill stayed there three times with his friend, the former owner of the castle Baron de Foresta.
Quite a good place to row to!
Training wise this was 12km in the UT1 HR band.
Follow me in social media