Jul 14 2019
Saturday
The plan prescribed a 60 minute steady state session. It was a very rainy day, and Romana and I decided to do go indoor swimming. I swam 2000 meters and needed nearly an hour to complete it.
Sunday
Planned session:
20 minutes warming up

750m @ 32spm / 4min

500m @ 34spm / 4min

250m @ 36spm

20 minutes cooling down
It seemed the rainy weather was gone, so after lunch I rode the scooter to the rowing club. Unfortunately, the single rain shower of the day occurred exactly during my scooter ride, so I had to ride slowly and arrived completely wet. The lake was entirely calm after the rain shower, so I was looking forward to an awesome row.
Unfortunately, the wind grew stronger during the row. There was also two motor boats playing catch-up on the lake, creating some irritating wakes, and a few sailing boats to avoid. So I ended up having to do all intervals in quite a heavy chop / wake.

Workout Summary - media/mailbox_attachments/2019/07/14/f147438091254dc0a6a7732d15537f15.csv
--|Total|-Total-|--Avg--|-Avg-|-Avg--|-Avg-|-Max-|-Avg
--|Dist-|-Time--|-Pace--|-Pwr-|-SPM--|-HR--|-HR--|-DPS
--|02558|14:20.7|02:55.0|204.0| 27.0 |155.0|184.0|09.1
Workout Details
#-|SDist|-Split-|-SPace-|-Pwr-|-SPM--|AvgHR|DPS-
02|00750|02:51.1|01:54.2| 316.0 | 31.5 | 154.0 |08.3
04|00500|01:54.8|01:54.9| 301.0 | 33.0 | 169.0 |07.8
06|00250|00:54.9|01:49.9| 337.0 | 35.0 | 158.0 |07.8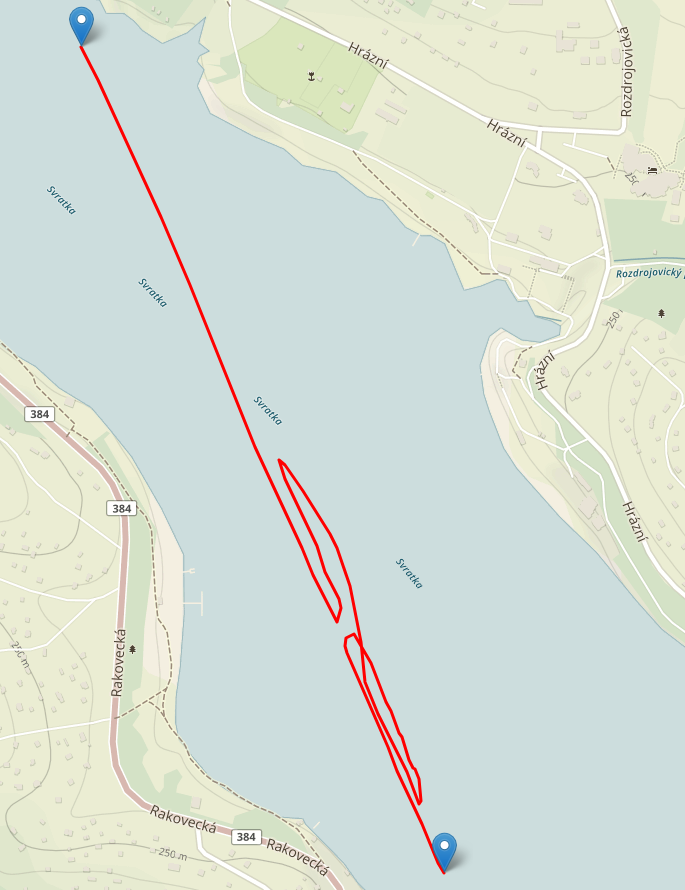 The map shows the issues. The first 750m, I was able to row pretty straight inside the buoyed lanes. I wanted to continue down the course, but then I noticed the two motor boats chasing each other, so I turned and rowed back, then noticed the motor boats were going up the lake, so I turned again, and even had to take a direction outside the buoyed course to avoid a collision, then returned to the course in a heavy wake. The final 250 was rowed in the buoyed course but with pretty heavy chop.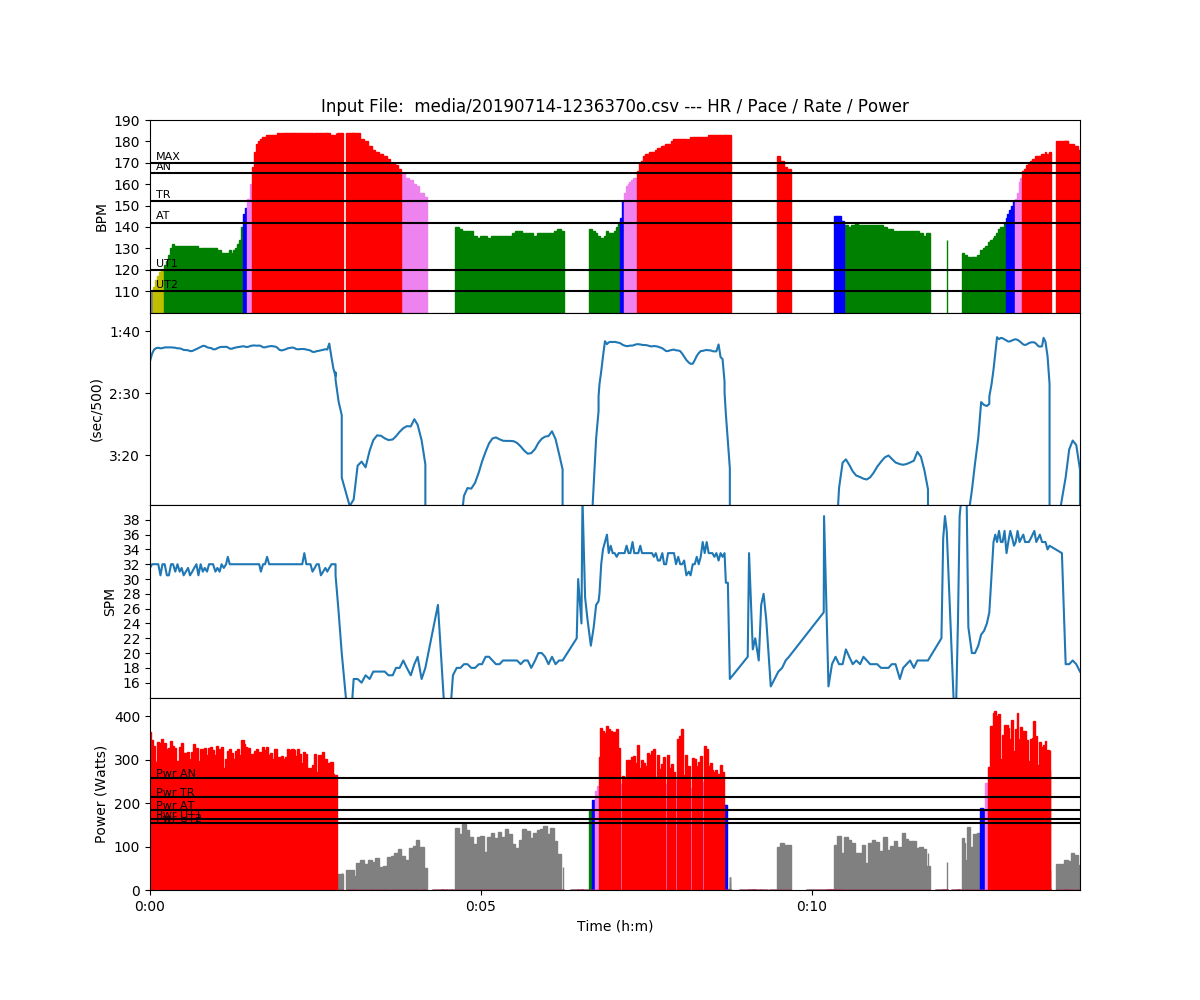 The peak in power coinciding with a dip in pace is me turning into the buoyed course during the 500 and hitting the motor boats wake.
After the intervals, I did a 4km cooling down. It was a short but intensive row.
Follow me in social media