Apr 13 2019
Monday
I did a good weights session at the gym close to our office.
Tuesday
A long day at the office. I was hoping to do a short run in the evening but I got home around 8pm, had a sandwich and a beer, and then continued working until 10pm. Some important stuff needed to be sorted.
Wednesday
An 8am car to the airport of Vienna. Vienna – Heathrow. Heathrow – Atlanta, landing at 8pm local time. I was through immigration in 10 minutes. It's not a record. I have done immigration in 5 minutes at Minneapolis. But still it was good. In 2018, I spent 2 hours in those queues.
Picked up rental car, drove to hotel. Crashed on bed.
Thursday
Up early but no time to workout. Because of the urgent and important things that popped up a week ago, I didn't have time to finish the preparation of my US trip. Luckily my people had dutifully provided me with some powerpoints and some of their wishes, but I had to prepare and make sure I knew what I wanted out of those meetings.
A full day of meetings followed.
Friday
More meetings in the morning, then attended a presentation by some Georgia Tech students. I am always excited to listen to students presentations. It makes me remember the days when I was a young adult trying to make sense of the (corporate) world. Also, these kids were given a very relevant project, and they are unaware of our office politics, so a fresh look at an important topic is always welcome.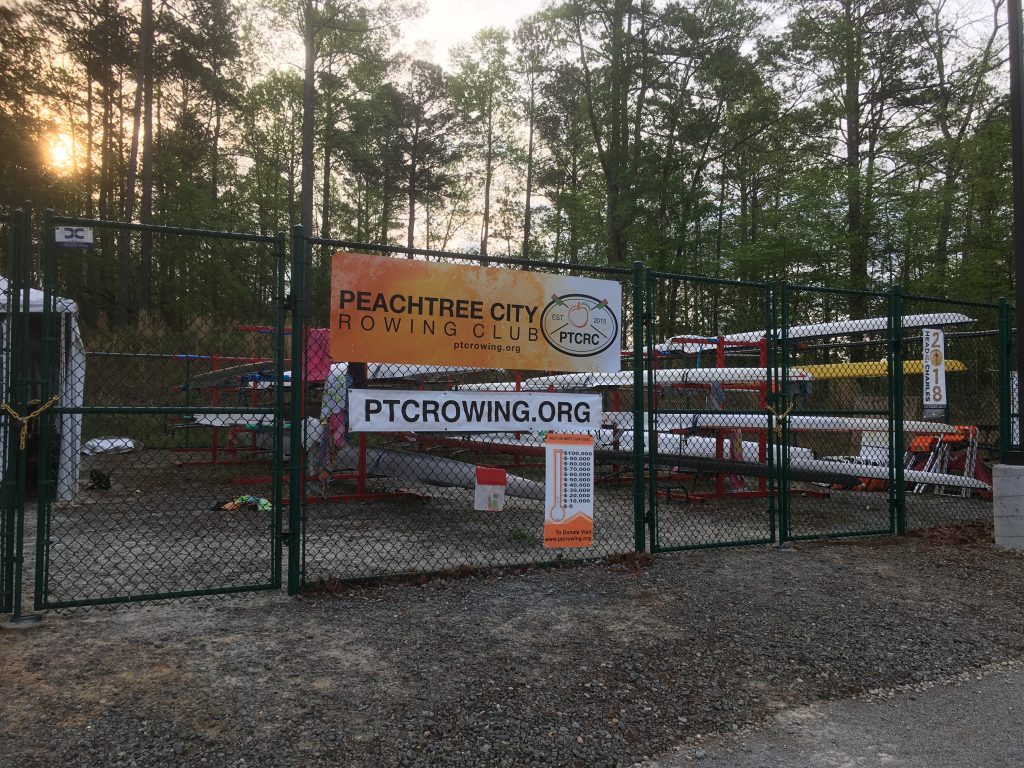 Around 4pm, I arrived at Peachtree rowing club. I was met by Mark, a nice guy who is running the guest rowing program at PTCRC. We chatted a bit, he showed me around the "boat house" (open air storage with the ergs in a party tent) and then he proceeded to give me a choice of fine Wintech singles. I chose the lightweight boat, we did a quick check and then I was off on the water!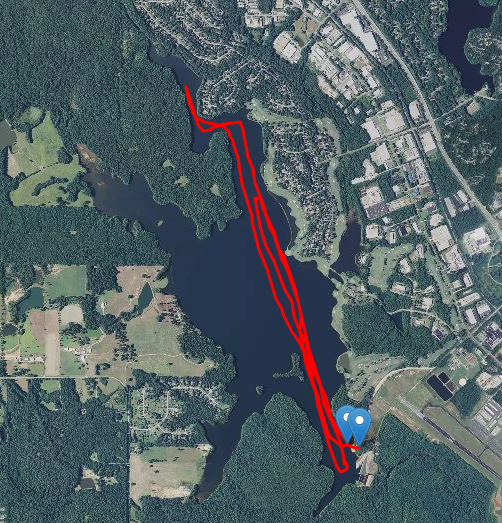 Their rowing lake is fantastic. It's quiet. No motor boats. Flat water. Nice golf course on one side, nature (forest, islands) on the other side. And it's 2.7km long and straight, so that makes for a perfect place to do rowing workouts.
I remembered there were one minute on / one minute off intervals on the schedule, but I didn't remember how many of them. I just started doing 1/1 intervals after a 3km warming up.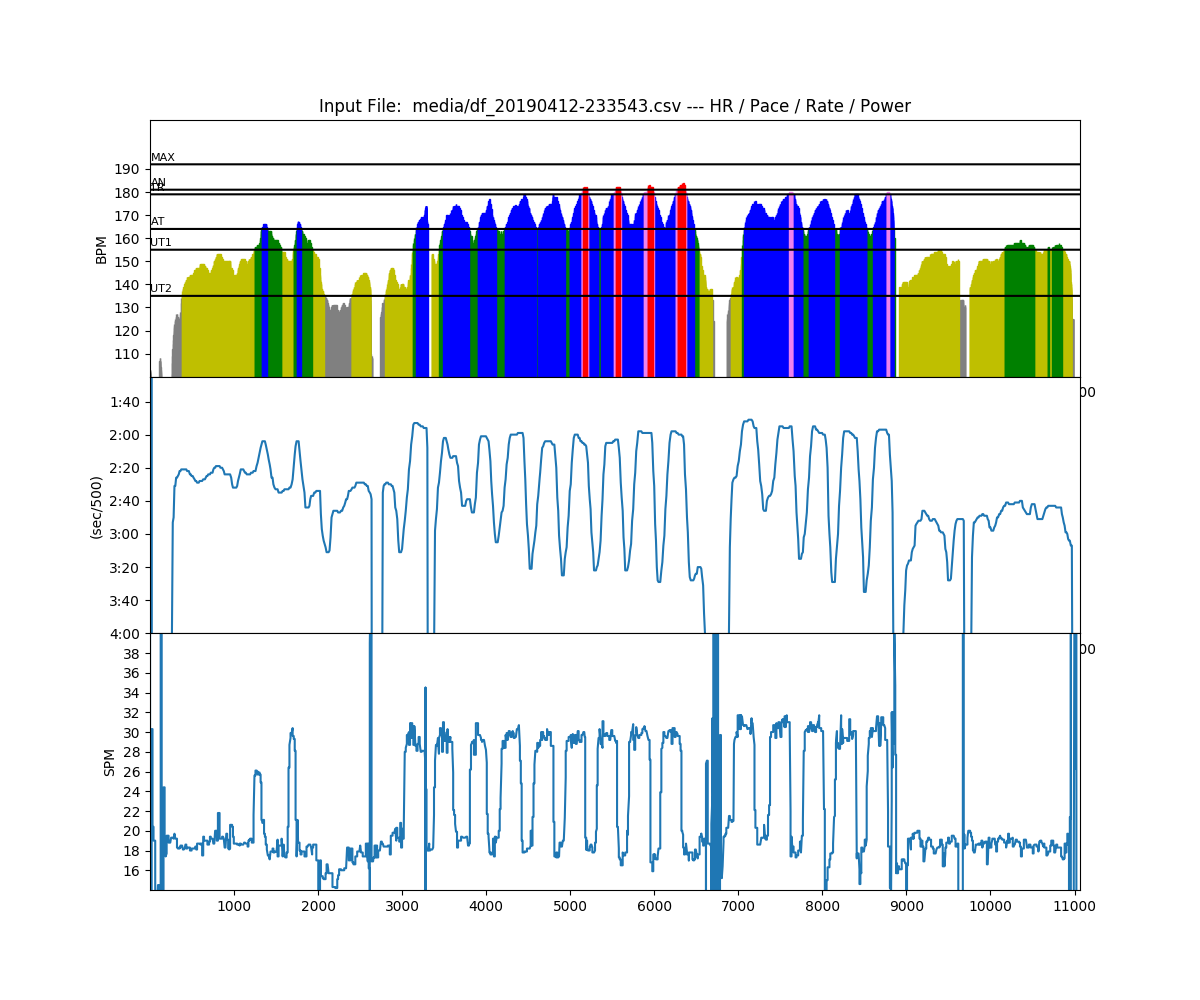 I was delighted to see some nice splits going down the course. Back at the rowing club I met Megan in her Filippi single. She is a member of the Masters Rowing International Facebook group, and I got Mark's contact through her. So I interrupted my intervals for a little chat with her. She rows beautifully, by the way. I could not detect a single technique flaw.
I continued my intervals in the tailwind direction, and I was happy to see a 1:52 split in the "last 10 stroke pace" field on the BoatCoach app. That was my fastest split. Mostly it was around 1:59 per 500m.
Saturday
Another row at PTRC. Mirror flat water this morning.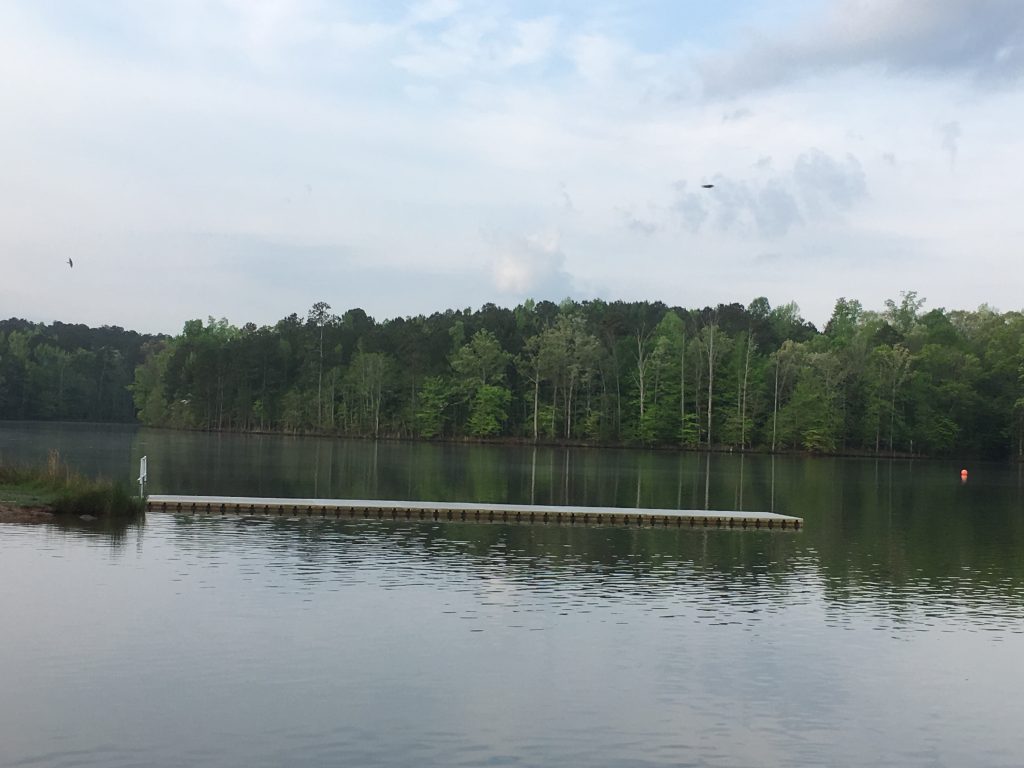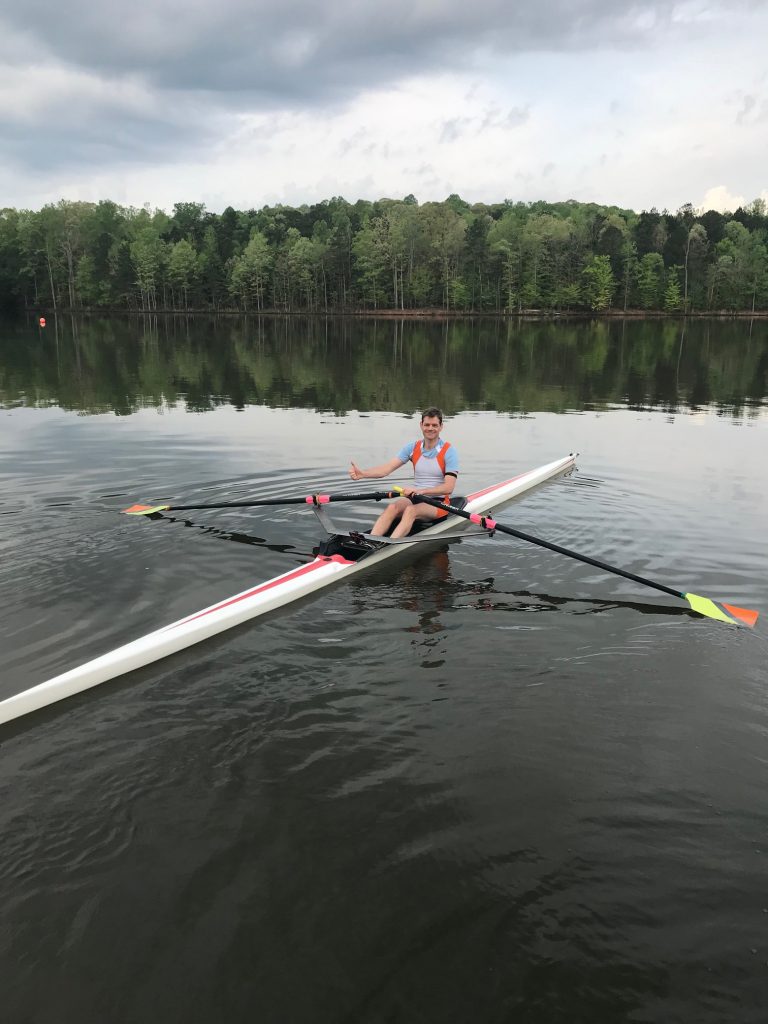 Before we launched, I went through some technique work with Mark on the erg. I don't usually critique people who invite me to guest rows, but Mark asked for it, and so I gave him some tips, illustrating the points on the erg, and showing him some technique drills on the water. It will make him faster!
The workout of today was 4x1500m with 500m rest.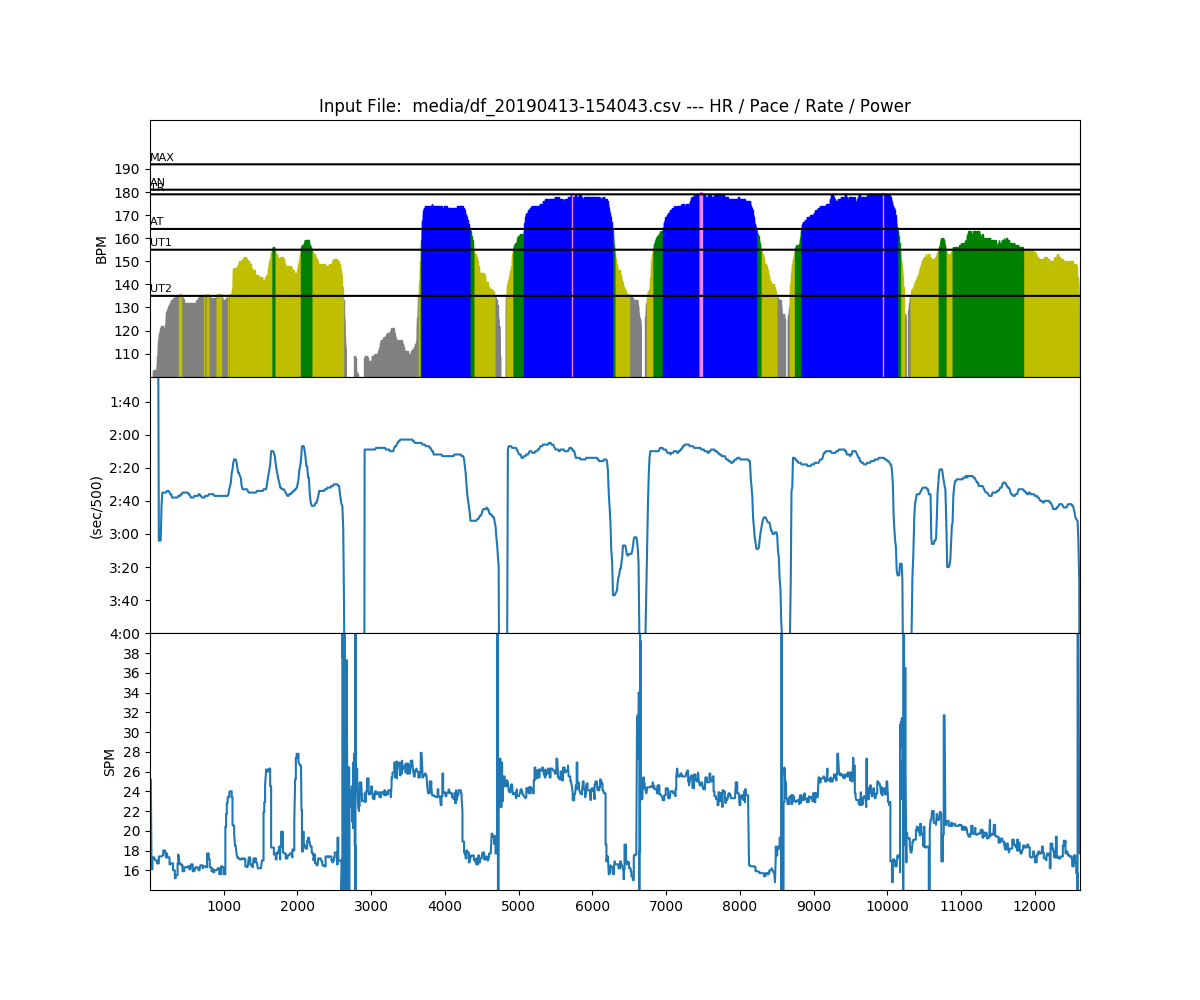 Unfortunately, the OH1 heart rate sensor had an issue in the first interval. Paces were around 2:15 for the 24spm bits and around 2:09 for the 26spm bits. Here are the data: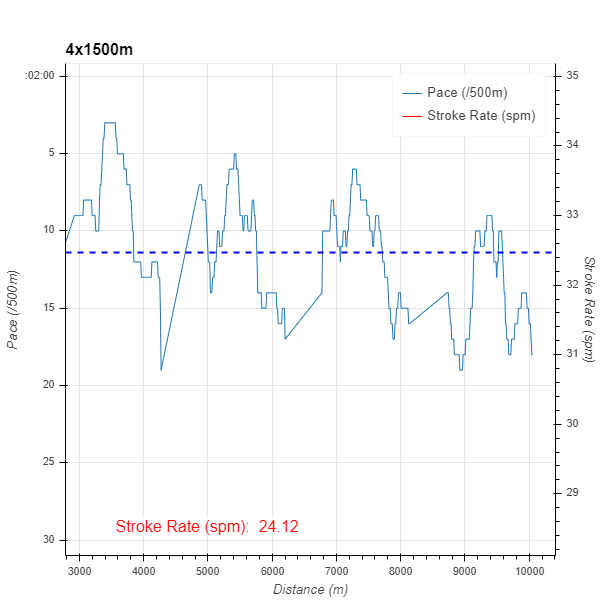 Pretty happy with that, although I do suspect that the warm water temperatures here do help a lot.
Tomorrow afternoon I am flying to Phoenix. The morning forecast is thunderstorms and winds, so I am not going rowing. Probably a hotel gym workout.
Follow me in social media