May 14 2018
It was a bit too hectic to blog, so here is a summary.
Monday – Sprintervals
The plan called for 2x(8×40″/20″)/5min, at 32-34 strokes per minute. I eased that up a bit by shortening the interval length by 10 seconds and increasing the rest by 10 seconds. So 30″ on, 30″ off. I did that hoping that it would enable to focus on the quality of the workout.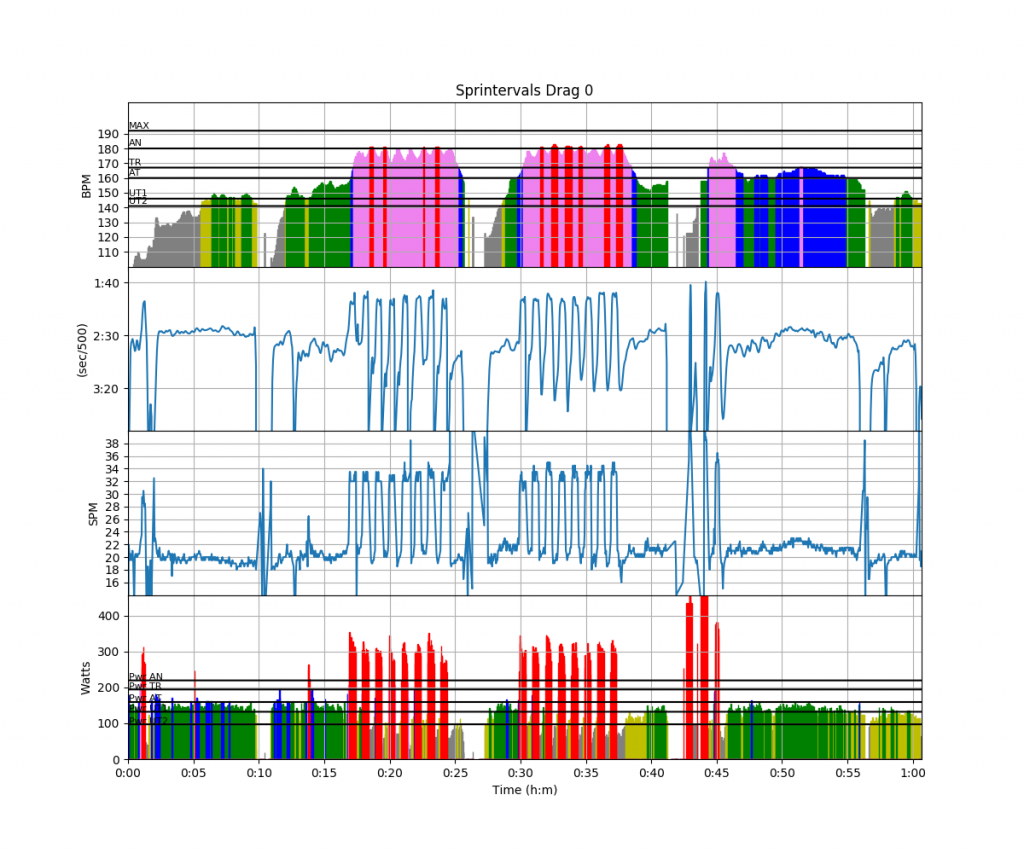 I rowed this with our club president (who is a Masters A category rower, 32 years old) as a sparring partner. It was pretty exhausting but fun to do. At the end, we also did a few test starts. Rowed 11km in total.
Tuesday – Hiking
Tuesday was a holiday. We bought a one day ticket for all buses and trains in the region and traveled to Dolni Vestonice, hiked up to the castle, and then along the Palava Hills to Klentnice, where we had lunch at a beautifully restored vicarage turned restaurant.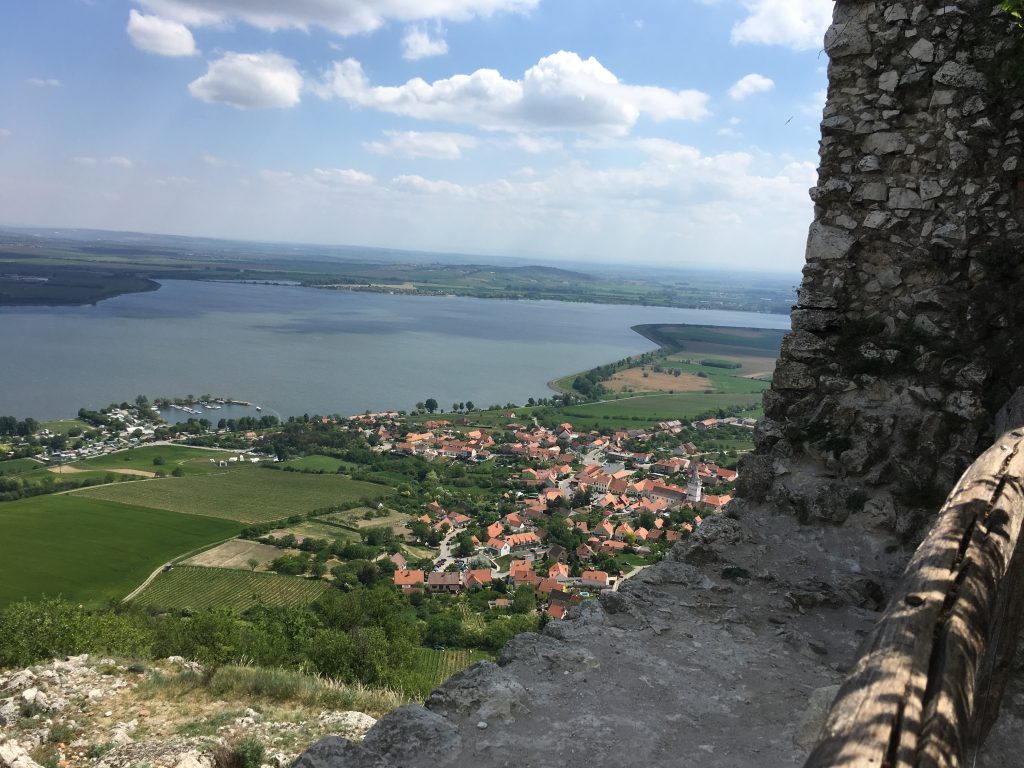 We ended tasting wine in Mikulov: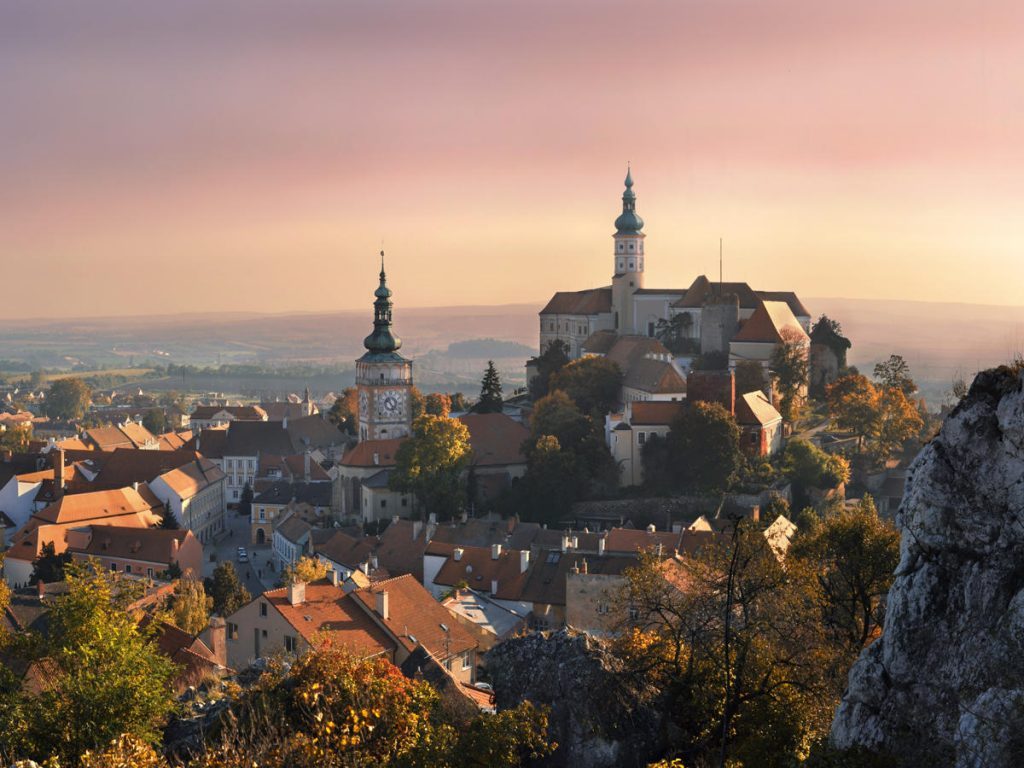 Then we took the bus home.
Wednesday
A busy day at work, and when I arrived at the club, the trailer loading activity was in full swing. I figured it would be better to load my single now, when there were still people around to help, rather than doing it solo after a training. The eight training had been canceled for lack of eight rowers. I wonder if some of them knew there was a trailer to be loaded.
After the trailer loading I drove home where I did a short strength workout (mainly body weight).
Thursday
A row in the double with Romana. We rowed steady state up to the castle. This was the first time this year the double felt "heavy". We did some technique exercises and that lightened up the stroke a bit. Something must have been slightly wrong with the timing. I completely forgot to wear a heart rate sensor. Another 12k of steady state in the bank.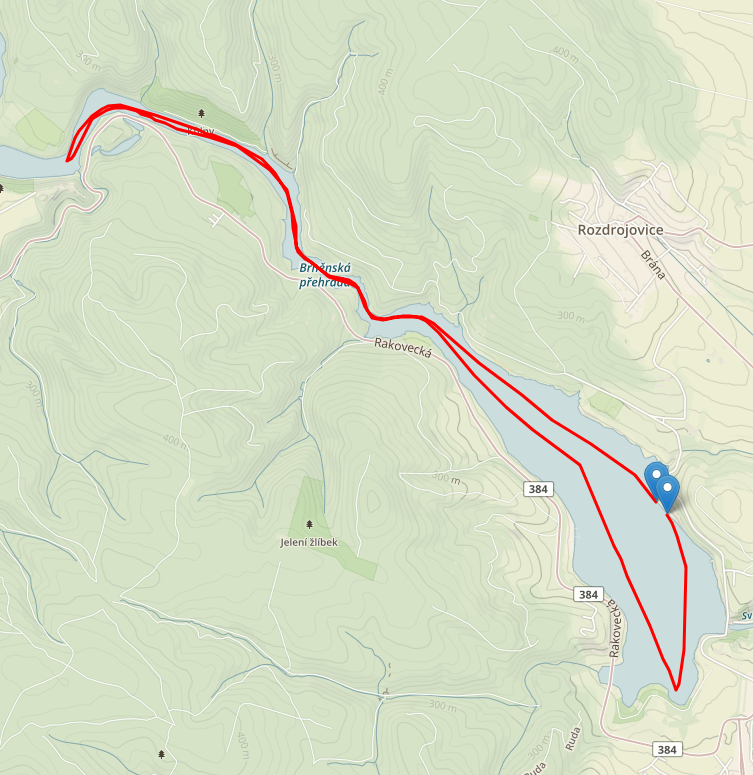 Friday
No training. On Friday evening, we drove to Piestany for the upcoming weekend's racing.
Follow me in social media