Jan 20 2018
On Friday, I came home from work and wasn't really in the mood or shape for a workout. I decided for a rest day. I finished some stuff on the rowsandall.com site, and then opened a bottle of wine and had a nice evening with Romana and the kids. We flipped through some old photo albums. Some rowing albums from my juniors and U23 days.
Today, I had time enough for a longer steady state row, and I decided to finally try and get PainSled and Zwift to communicate.
It turned out to be a no-brainer. I ran PainSled on the iPhone and Zwift on the iPad. In the Zwift app, the iPhone shows up as a iPhone Power Source, which you select.
I selected a ride that was called "Paris – Roubaix" and expected to be riding through Paris and the North of France. Instead, I was dropped in an artificial landscape where coast, mountains and city are all very close together.
Lots of riders around. Not the usual emptiness of RowPro land. I stopped the row at one point for a screenshot, but the empty road in front of me is not really representative.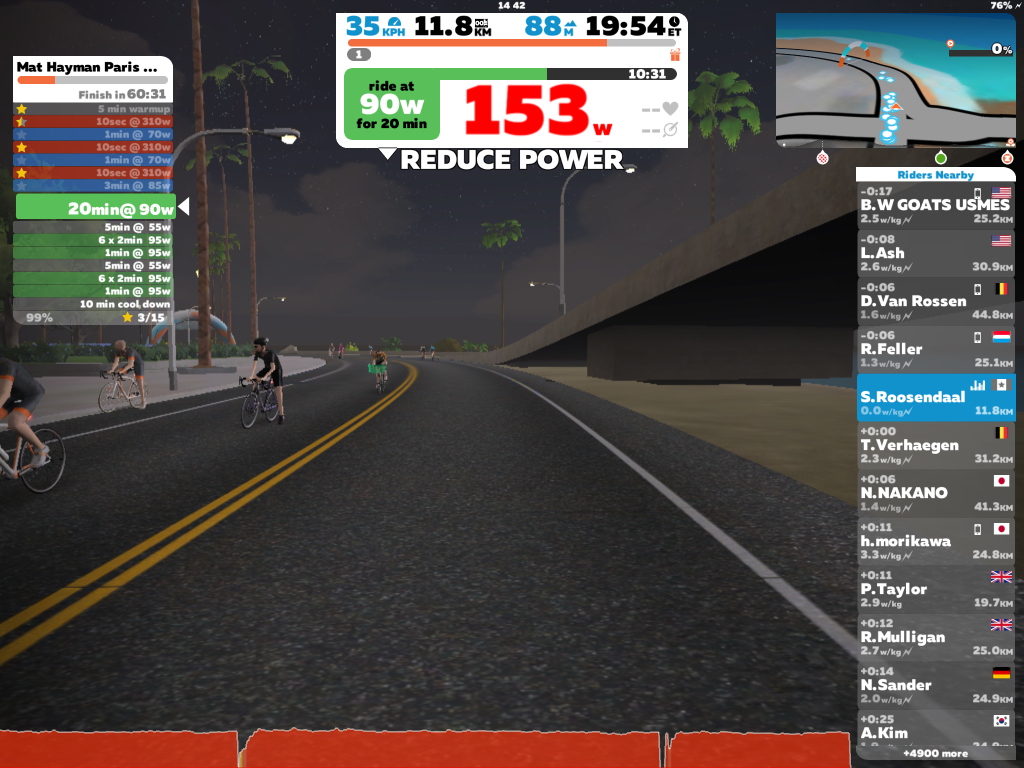 PainSled seems to increase the power it sends to Zwift. While my PM was showing 190-200W, Zwift was reporting 220-240W and I seemed to be faster than most riders.
I finished much faster than the predicted 60 minutes, so I did two rounds, amounting to 50 "km" on Zwift and almost 20km on the PM.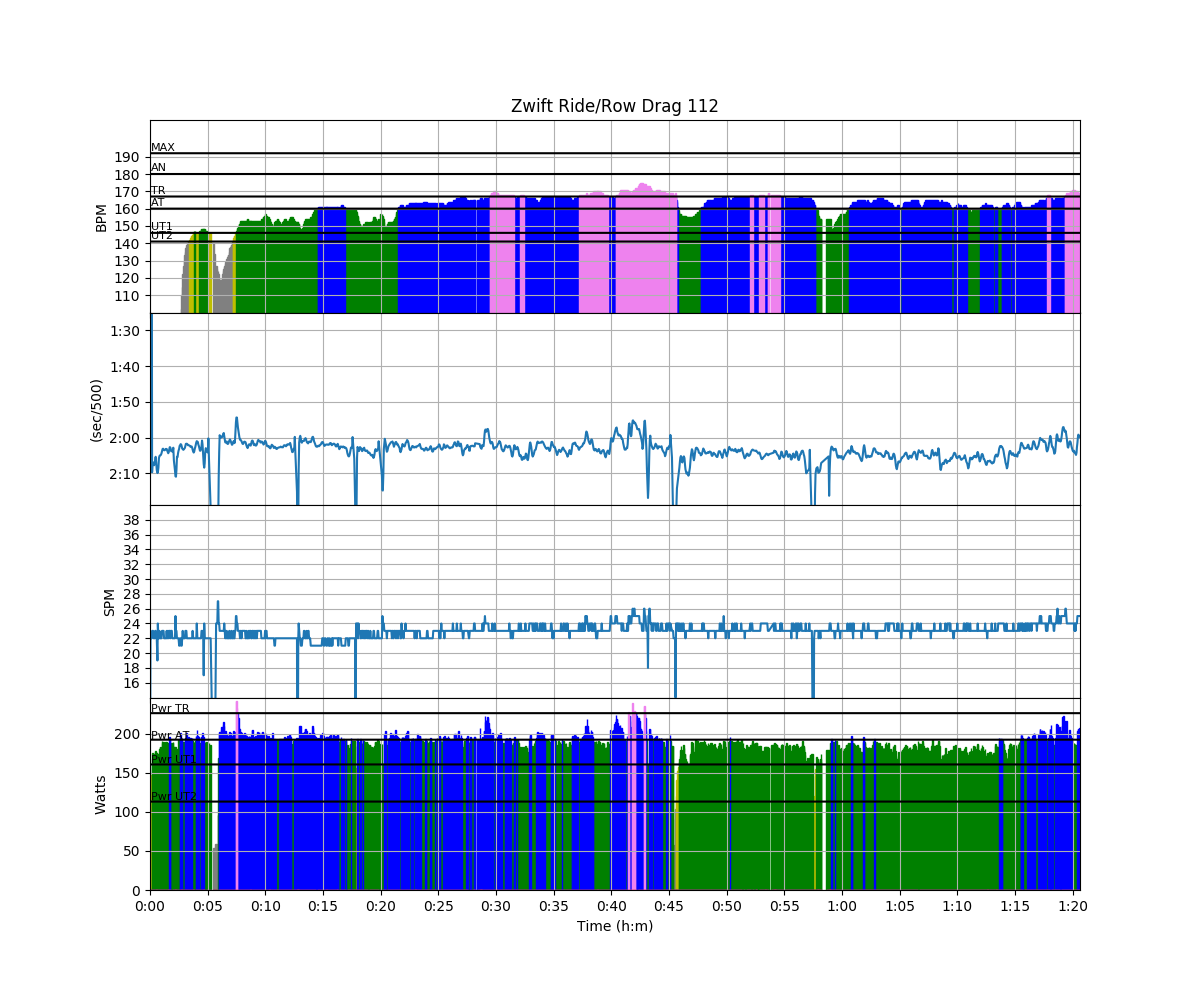 The Polar OH1 had some funny behavior in the first five minutes of the row.
I couldn't help but try and ride with a guy in an orange Jersey with the text "Ride is on", so that explains the higher Watts around 40 minutes. And again, in the final part of the ride, there was a guy in a green jersey doing the same thing.
Anyway, the row/ride was big fun. There were a few riders around with approximately the same speed, so there was some interaction ongoing. Those other guys are training on bike trainers, I presume, so for them it was a little easier to interact with the app. I just rowed. The others were throwing around "thumb-ups" and short chat messages.
It was also nice to see the landscape change and go through turns. I didn't lean to one side on the erg in the turns, though.
A good way to make the time go by fast. I may do another one tomorrow.
Follow me in social media