Oct 10 2017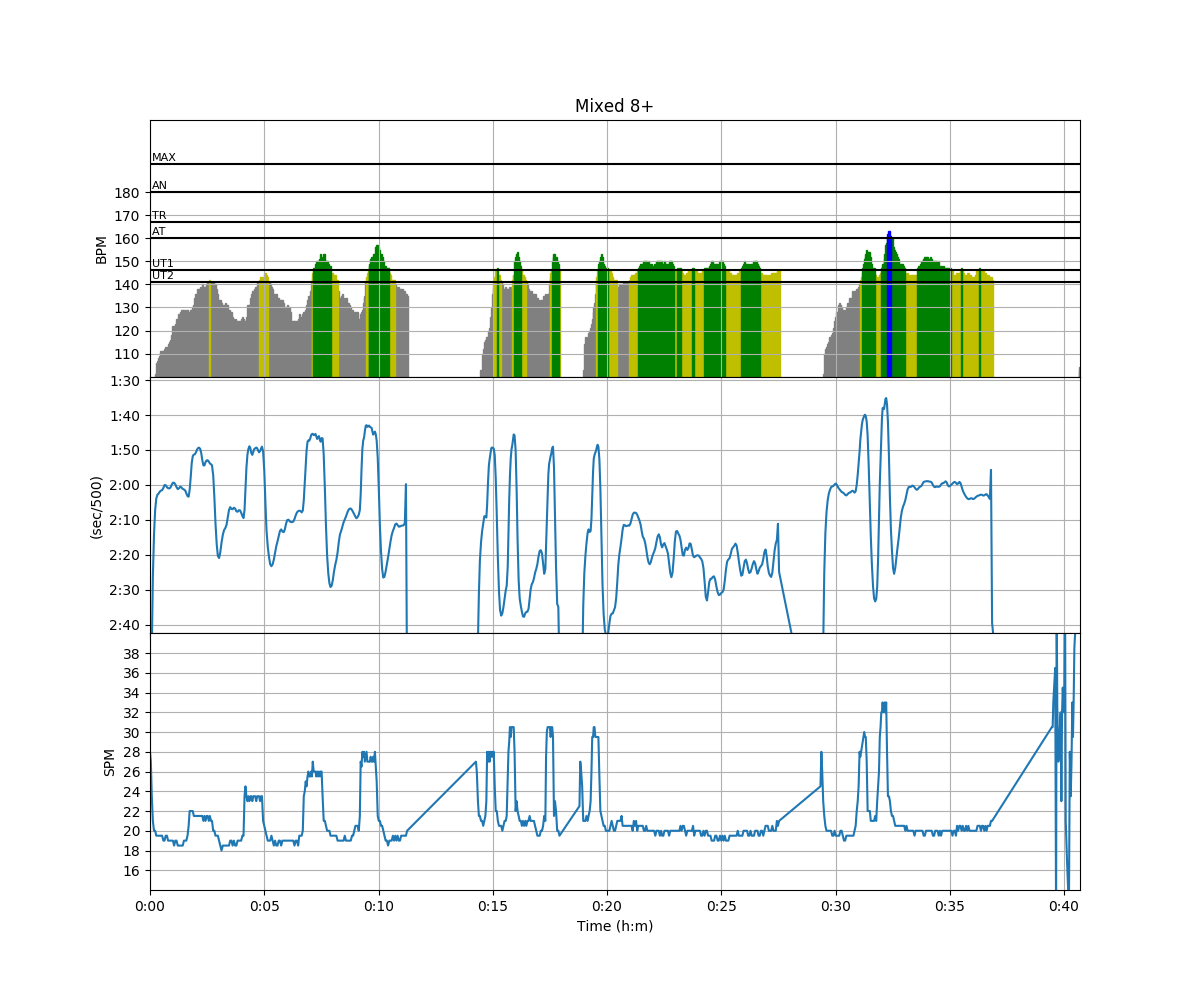 Still tired from Saturday's race. I guess a rest day would have been more appropriate, but we rarely have enough people to row in the eight, and also I would have two travel ("rest") days in the coming week.
It was good weather to go out in the eight. Very choppy.
The SpeedCoach didn't record the first two kilometers of warming up, even though it was set to Ready and reading stroke rates. This is apparently a known bug. A reset or power cycle fixes that, but that is hard to do when you are six seat in the eight and you are doing drills under the coxswain's command. So I missed 2k. Too bad.
We plan to race a 6k race end of October, in the mixed category, so we did a few sets of strokes at race pace.