Aug 16 2017
Tuesday
No training. It was my 20th wedding anniversary. We had a fun day ending with a very nice restaurant dinner.
Wednesday
Got up very early and headed to the lake. Glorious steady state in absolutely flat water, rowing in the river Svratka gorge.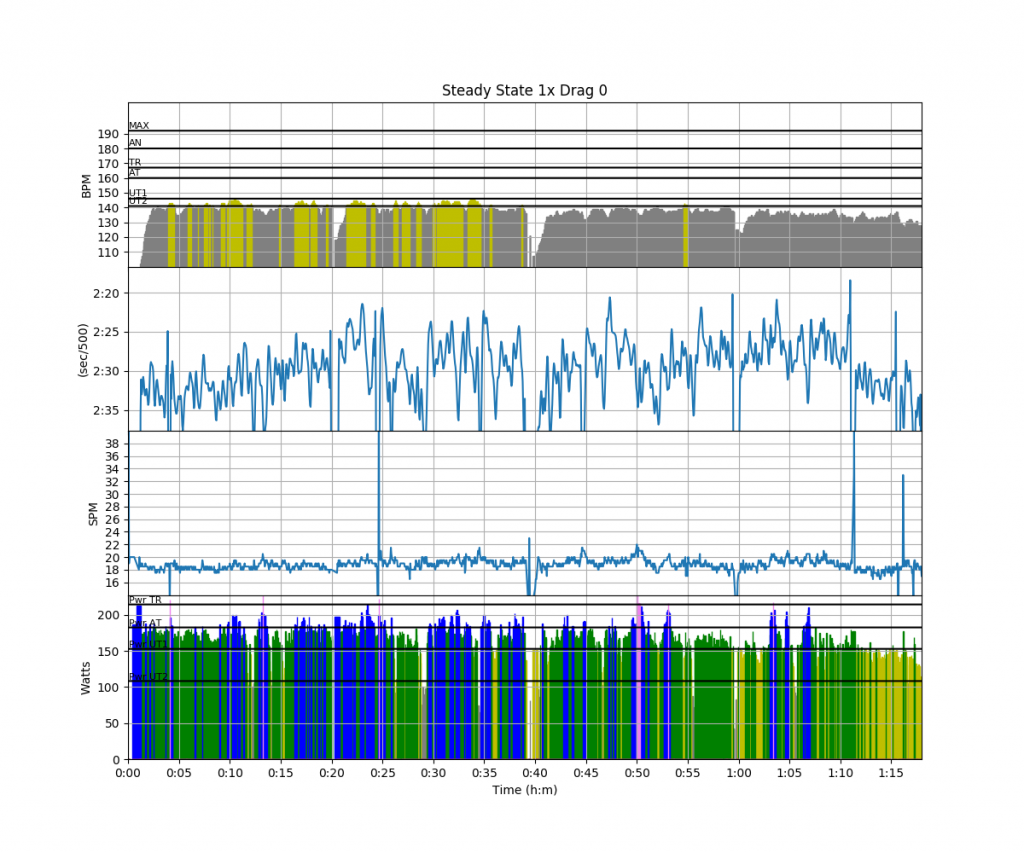 I am going to refrain from numerical analysis today. I mostly ignored the SpeedCoach and worked on feeling the boat run. The conditions were ideal to do that. Working on the recovery, playing with slight nuances in the speed profile of the recovery.
I am absolutely stunned by the low heart rates I scored today. Perhaps an after effect of the restaurant dinner (including wine)? Or the calming effect of listening to the forest bird song?
Follow me in social media