Aug 13 2017
Spent most of the day running errands and doing some work in the garden. I grilled some nice steaks for lunch.
At the end of the afternoon we headed to the rowing club. Romana and I arrived earlier than the Masters Men's Pair, so we took some time to check the rigging of our double Orca. All OK.
First a warming up and some training starts.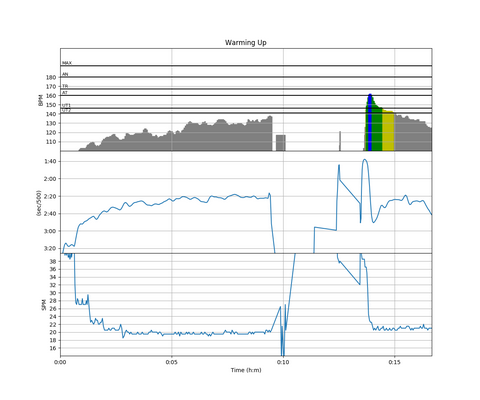 The high stroke rates in the beginning are our usual drill. Starting to row with arms only, then arms+body, then half slide, 3/4 slide, and finally on to full slide.
Pazdi and Krocan weren't ready yet, so we did the first 500m with race start on our own.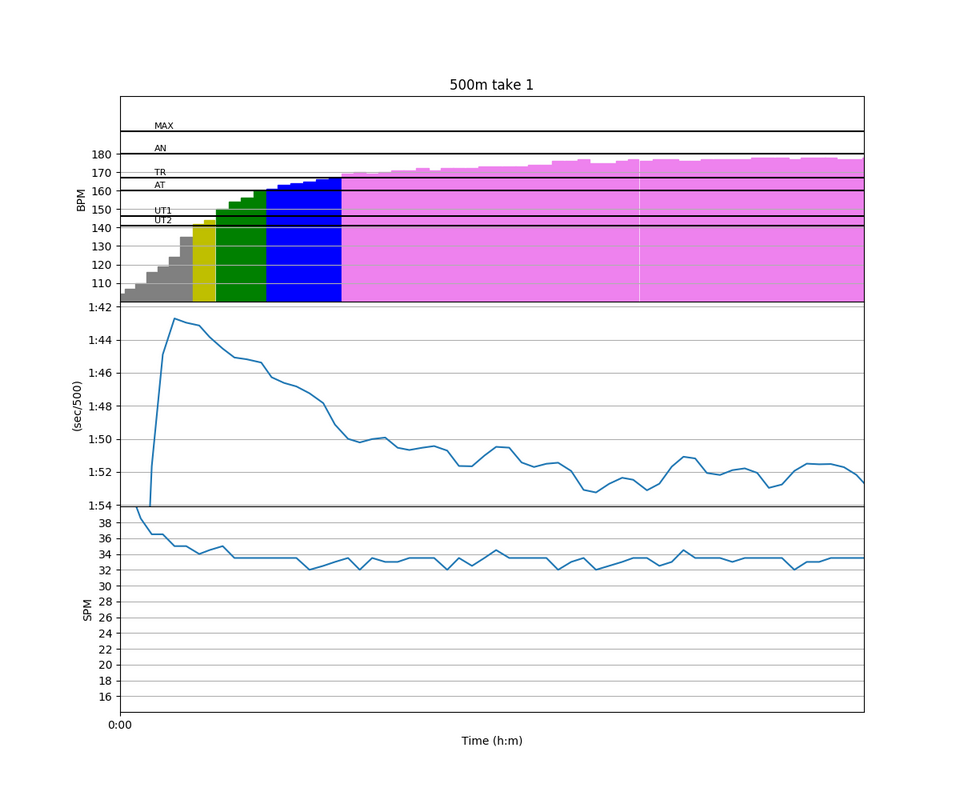 Then a longer rest paddle. A training start with Pazdi and Krocan next to us in the pair, and finally the second 500m. We lined up the boats and off we went. The pair was leading slightly out of the start and they managed to keep the lead all the way to the end. I called "go" with 200m to go and increased the stroke rate.
Romana is a "feel" rower. She doesn't need any gadgets, is not very interested in looking at graphs and playing with data. But this time she wondered aloud whether the stroke rate increase had increased boat speed. Let's check the graph.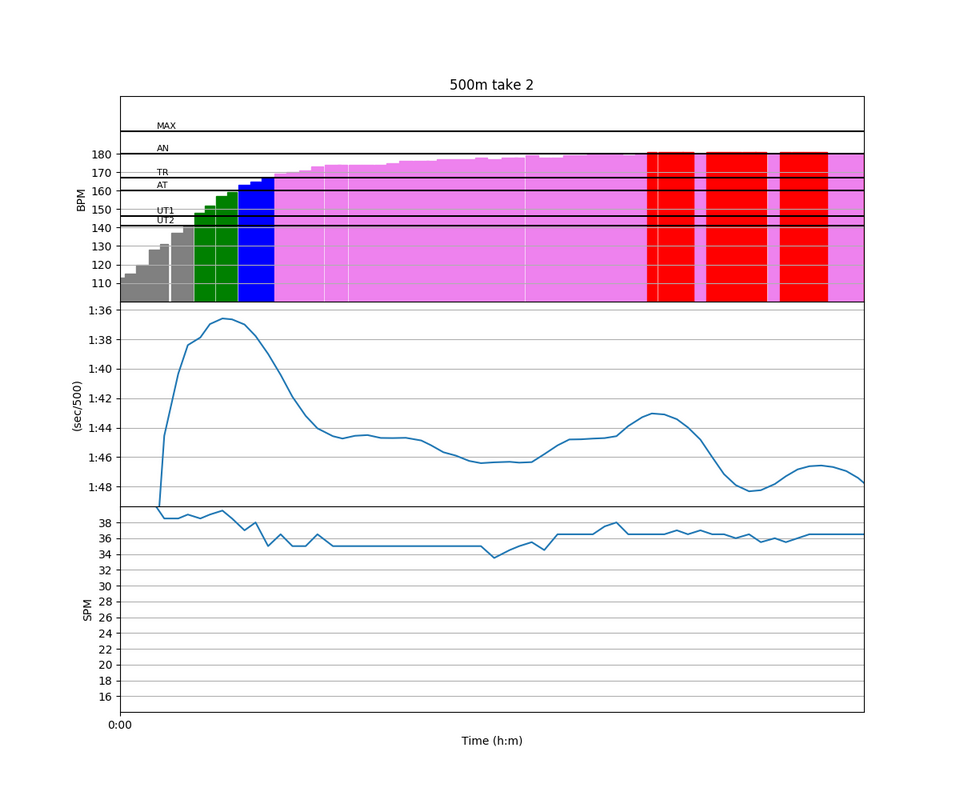 The static chart is not very easy for reading the stroke rate, so let's look at the flex chart: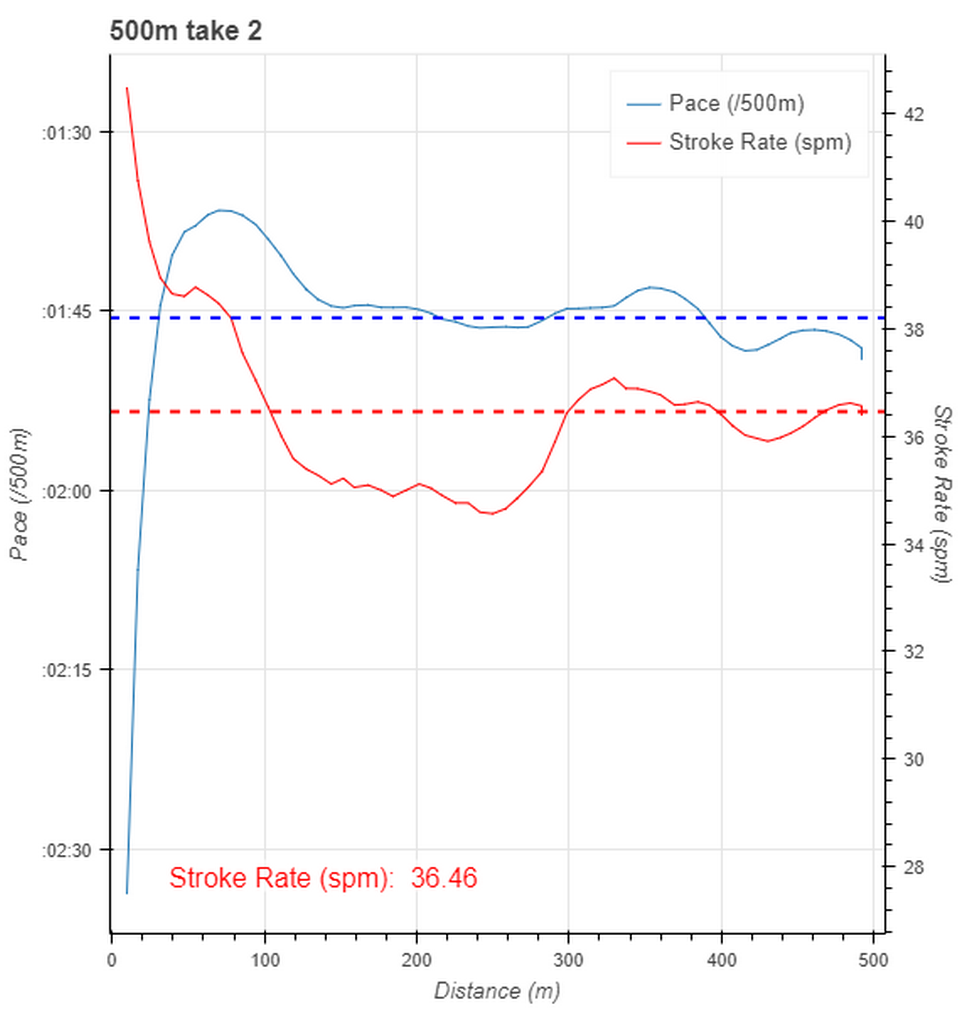 So yes, there seems to be an increase in pace. But what is interesting is that the pace seems to increase even more when we drop the stroke rate slightly after a few strokes of the sprint. Here are the comparison charts for 500m take 1 vs take 2: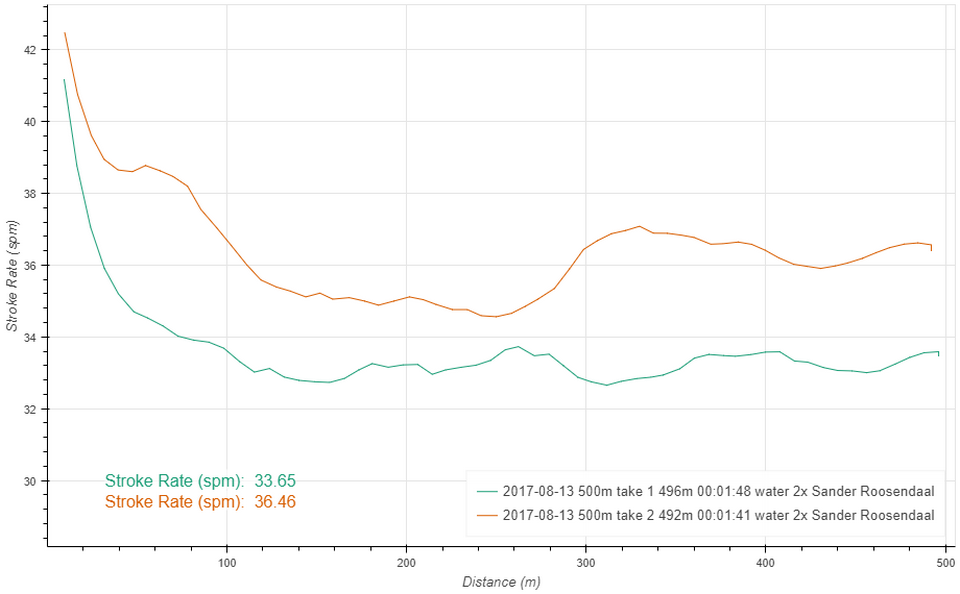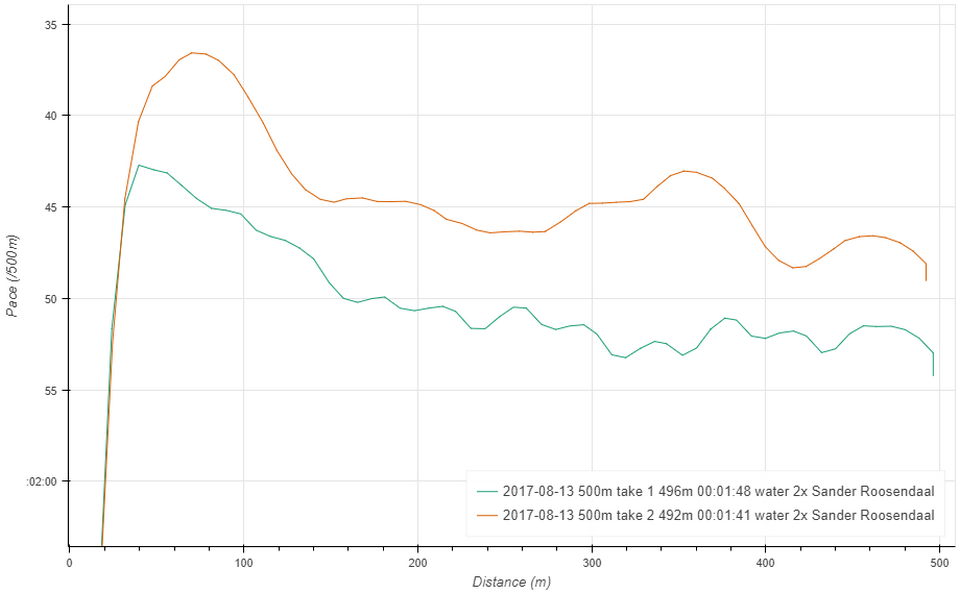 The second 500m was 5 seconds faster. We rowed it in identical conditions. Same part of the lake. Same weather (mirror flat water, no wind).
Then we did another loop of the lake together with the pair. On the 3km straight stretch from Sirka to Rokle, Romana and I rowed really well together. We fell into a nice rhythm at stroke rate 23. It didn't feel hard at all. Our timing was just perfect, and we moved from rowing slightly behind the pair to passing them and finishing about 50m ahead of them. Nice row. Everything just clicked.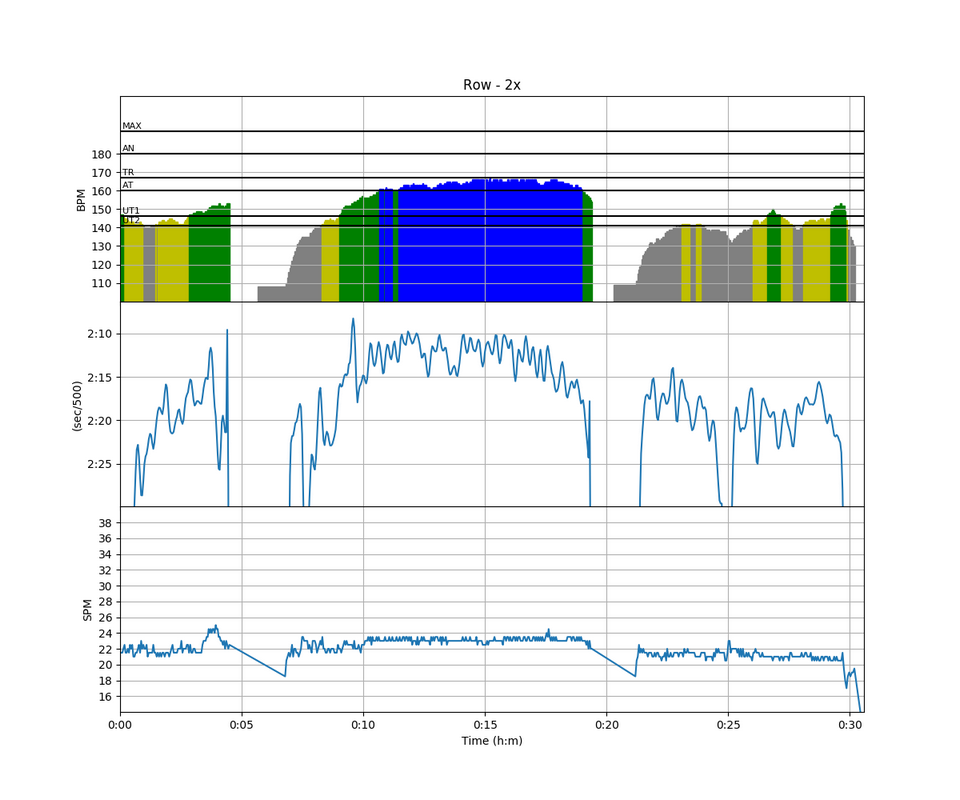 You can see how my heart rate nicely stays in the very narrow blue band during the entire 3km stretch (7 minutes to 19 minutes) . I was watching the SpeedCoach during the row and when the timing was perfect, the pace improved from 2:12 to 2:09. A few times the pace dropped to 2:16, but focusing on timing brought that back to 2:12 easily.
The pair were wondering what was going on. They were visibly working hard and we passed them so easily. That 3km stretch was the one that brought out the smiles.
Follow me in social media