May 8 2017
Friday
Departed to Piestany in the afternoon. It's a 2 hour drive but we got some heavy rain while we were crossing the White Carpathians on the border between the Czech Republic and Slovakia.
I had a chat with the race organizers, who told me they had almost canceled the race because of the high water and strong current.
In Piestany, I organized the kids to put up the tent and prepare all the boats. After that, it was time to go to our hotel. We had a nice dinner.
Saturday
My first task arriving at the race venue was to help my youngest son Robin and his doubles partner Vasek try out a borrowed double. When they were safely on the water, I launched my single. I wanted to row with them and try out the current. The river Vah was very high after rain earlier this week, and it didn't look too safe.
All was well, but the pace and power curve of this short and easy row tells everything: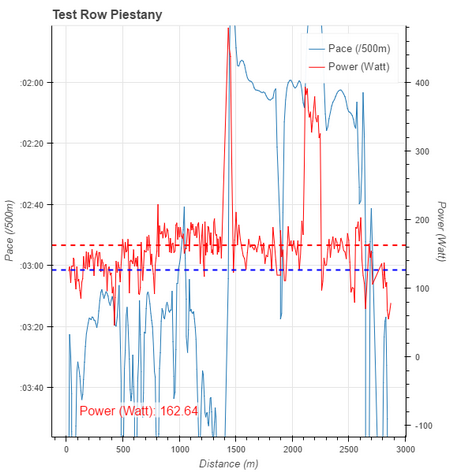 A 1 minute 20 per 500m difference between rowing against the stream and with the stream. Luckily, this was the strongest point, and during the weekend the water gradually calmed down.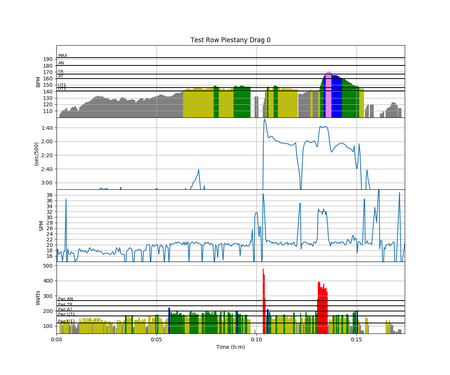 The first race for our club was my son Robin (10) in the single. It was also his premiere. I must say I wasn't too sure about putting him in the single.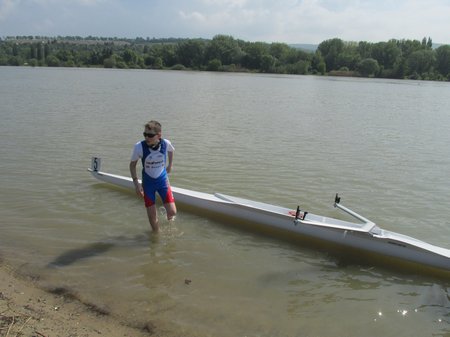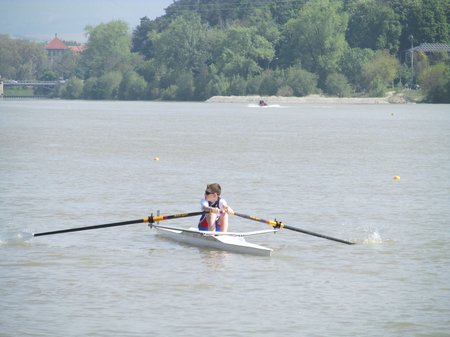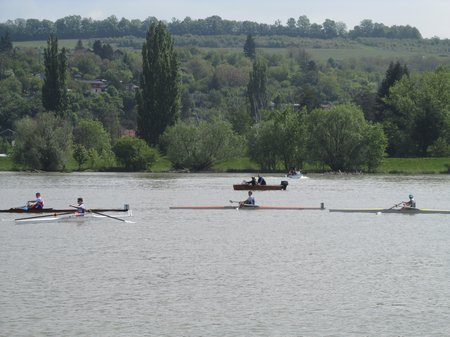 The last picture was taken at the start of the race. Robin, with number 5 is trying to arrange his single in lane 5. Because of the strong current there were no buoys between the lanes and no start pontoons. So the task of the referees was to organize 6 10 or 11 year old boys in single simultaneously on the starting line on a fast streaming river.
Robin got orders to counter back (he was in the wrong lane) and then go to his lane. That was the moment when he flipped, which is not a nice moment to watch as a parent, especially knowing that the water was ice cold. Luckily, Robin grabbed his single which was upside-down in the water, and waited for the launch to pick him up, which took (only) about 30 seconds.
The launch delivered him and his boat on the bank and so Robin and I ran to the tent, where I got him some dry clothes. Then we rode the bike back to the hotel (2.5km) and I put him in a warm shower.
His doubles race was a complete one, including a fourth place.
My other son Dominik had a very nice row in his singles race and came in second place.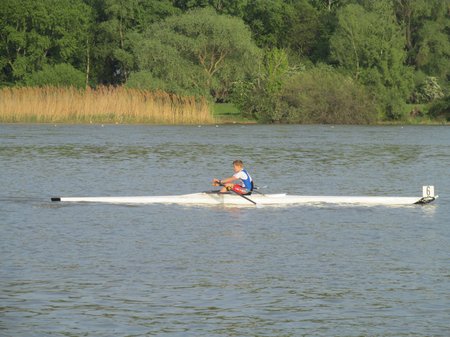 There were too many races to write about them all, and I was busy taking photographs (and tasting a beer now and then). So I will just put up a few pictures to convey the general atmosphere.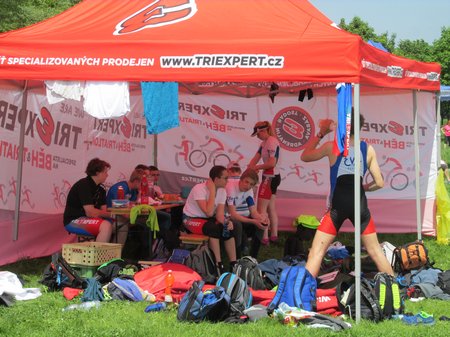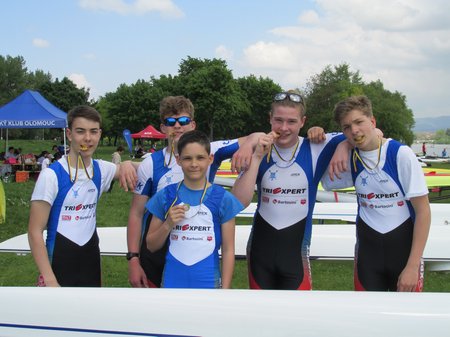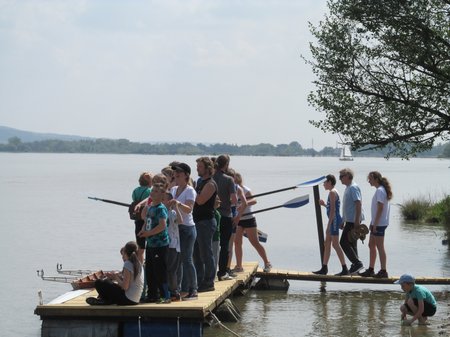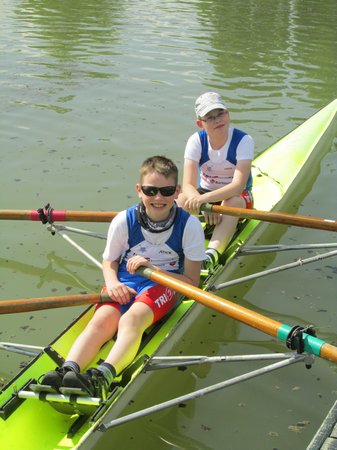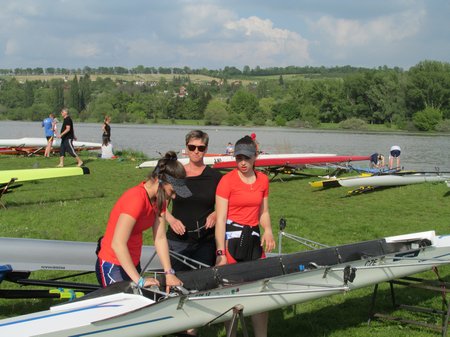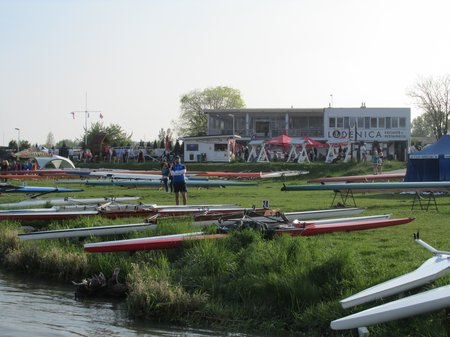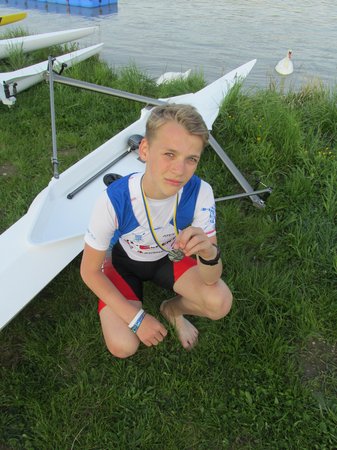 Follow me in social media