Mar 31 2018
Tuesday
Hotel room in Phoenix. Up at 2:30. Spent some time reading emails, then decided it was time to hit the trails. On this trip, I was prepared. I had brought a head lamp and thus was able to fit in desert trail runs before dawn. It wasn't particularly warm outside, about 9 degrees C, so I put a shirt with long sleeves over my T-shirt, got in the car and drove to the trailhead, arriving there at 5:45.
I saw a closed gate and was confused. Perhaps this part of the desert was closed for some reason? I drove back to the hotel, parked the car and started running, back to the trailhead.
When I arrived there, the gate was open, and I was able to see the sign saying that the trails opened only at 6AM.
Unfortunately, by that time it was time to run back to the hotel, take a shower, eat a breakfast and go to the office.
So no trail running on Tuesday. To-the-trail-running.
Wednesday
This time I was better prepared. I had discovered that the Apache Wash trailhead, a bit further away from the hotel, opened at 5AM.  Same routine. This time I woke up at 3am. I did some email reading, some real reading, and then I got in the car and drove to Apache Wash.
It was a great run. It was pretty dark during the first 25 minutes, but the head lamp helped a lot. Better than trying to use the torch function on the iPhone.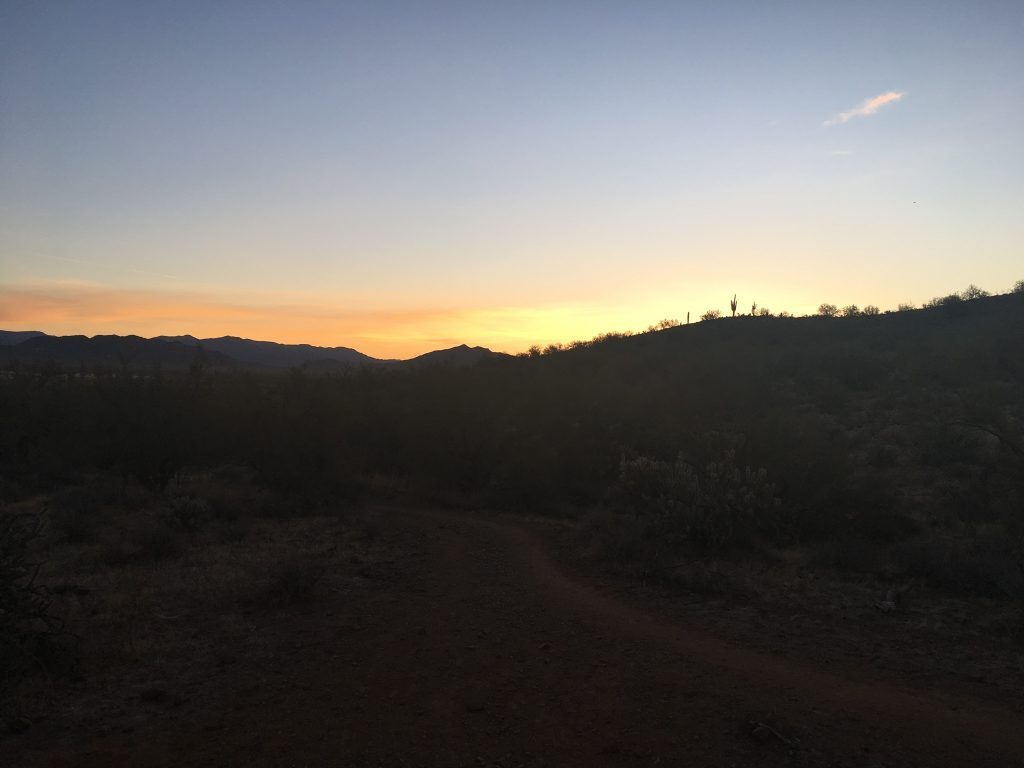 Then, there is this moment when birds start to sing, and then the sun rises above the mountains to the east.
I was running on the Apache Wash ("AW") loop, but from a quick glance at the trailhead map I estimated that doing the entire loop would take too long. I hesitated at a sign that said "Connector to AW", about 25 minutes in, but then I continued, and after exactly 30 minutes, I turned around and ran back to the car.
Another "there and back" run. I tend to have a strong preference for loops, but on a new trail, in the desert, I didn't want to risk. It didn't matter much, because the experience was great. It's also pretty much the only time I am outside. My company's offices are bunkers without direct daylight, and I don't count a quick run across the street to get lunch.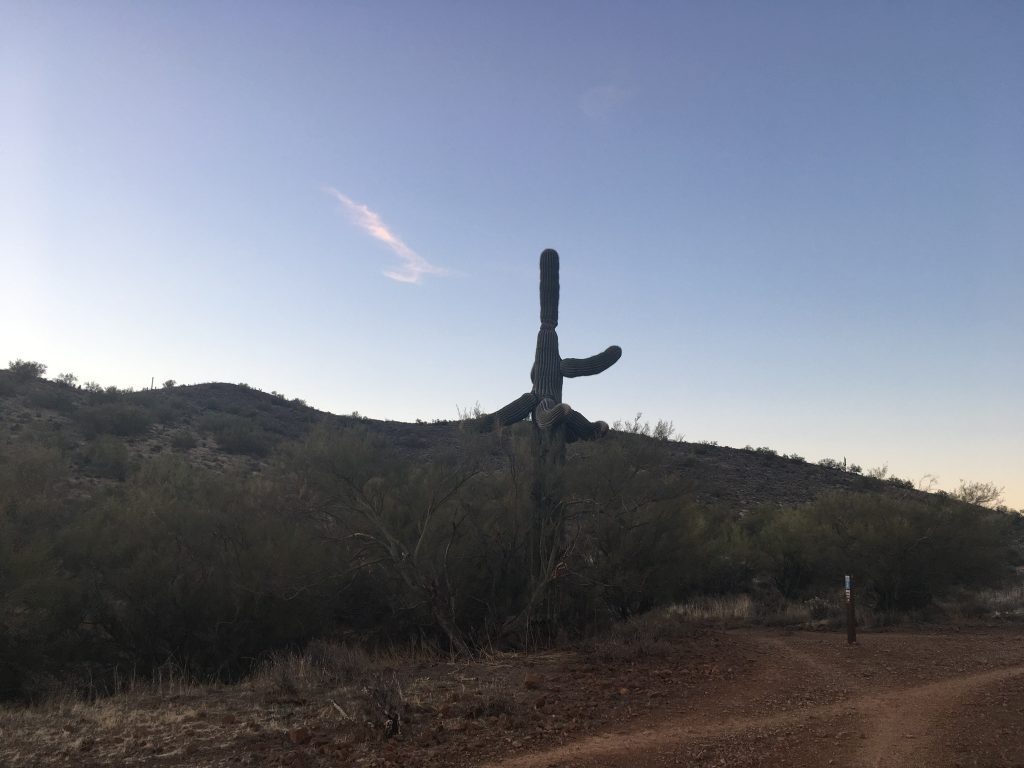 Thursday
Up at 4:30 this time. Same routine. A bit of emailing with the team back in Europe. Then in the car for a 15 minute drive to the AW trail head, putting on the head lamp and run.
I took a second quick glance at the map and learned that that "connector" trail after 25 minutes would be ideal, and I would be able to run a loop!
Strava told me I was 10th overall on this loop. Yay! I didn't run that fast. I was able to get into what I call my "fifth gear" and run effortlessly, but I stopped to take pictures.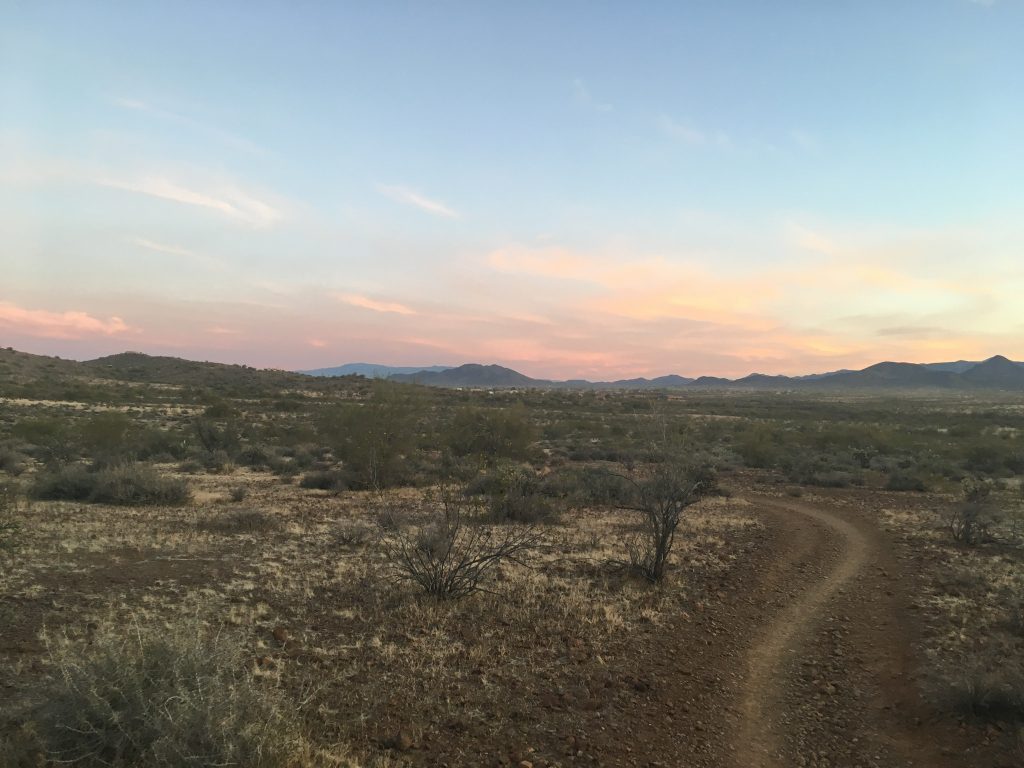 Sunrises (and sunsets) are beautiful in Arizona.
Friday
This morning, I packed and checked out from the hotel. I had a 8AM meeting in Tempe, so there was no time to go running. (Also, I woke up at 5:30 today.)
My 8AM in Tempe was followed by a 9AM meeting at the Sky Harbor Circle office (my company has many offices in Phoenix) was lasted until lunch time. I had lunch with a colleague, and when he had to go to the airport, I drove over to the botanical gardens. That was my exercise for the day, a 2 mile strawl through the botanical gardens.
Now I am at the gate, an hour before boarding my flight to Heathrow. In Heathrow, I will connect to Prague, followed by a 2 hour drive to Brno, which brings me home late Saturday night. I predict that I will not be able to fit in a workout on Saturday.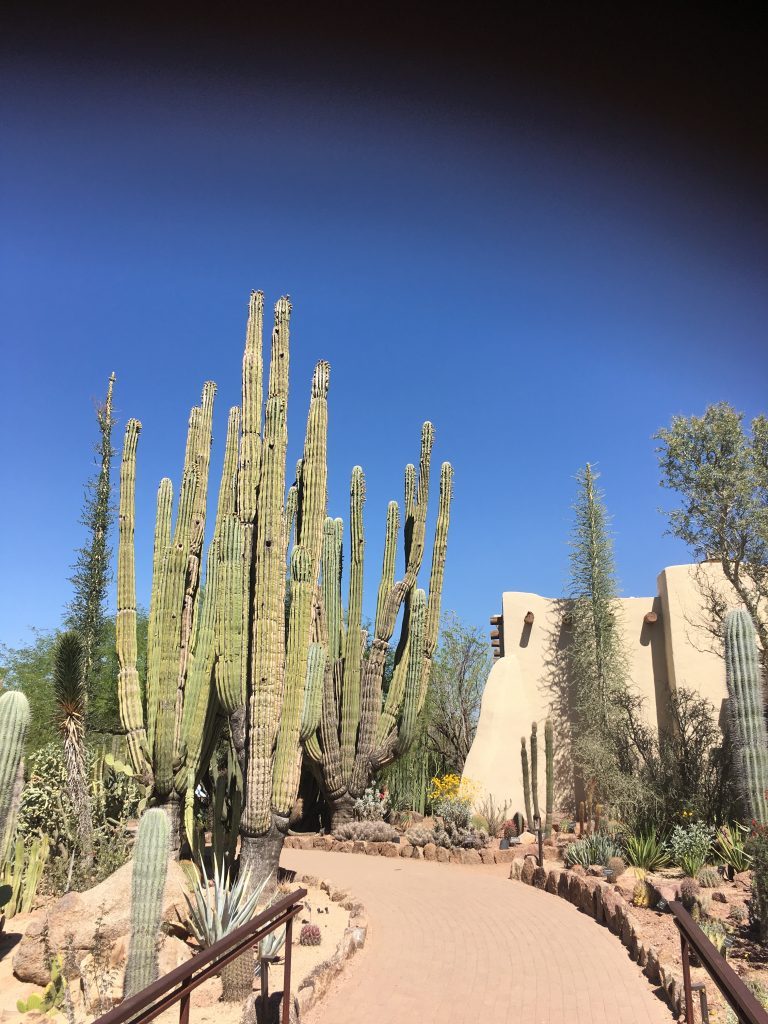 Follow me in social media