Mar 18 2018
The Workout
Just an hour of steady state.
In my optimism, I had planned for a "technique row" OTW for Friday. It was below zero, and I skipped training altogether.
During this erg row in my basement, it was snowing outside. Everything is white, as if we have been set back three months in time.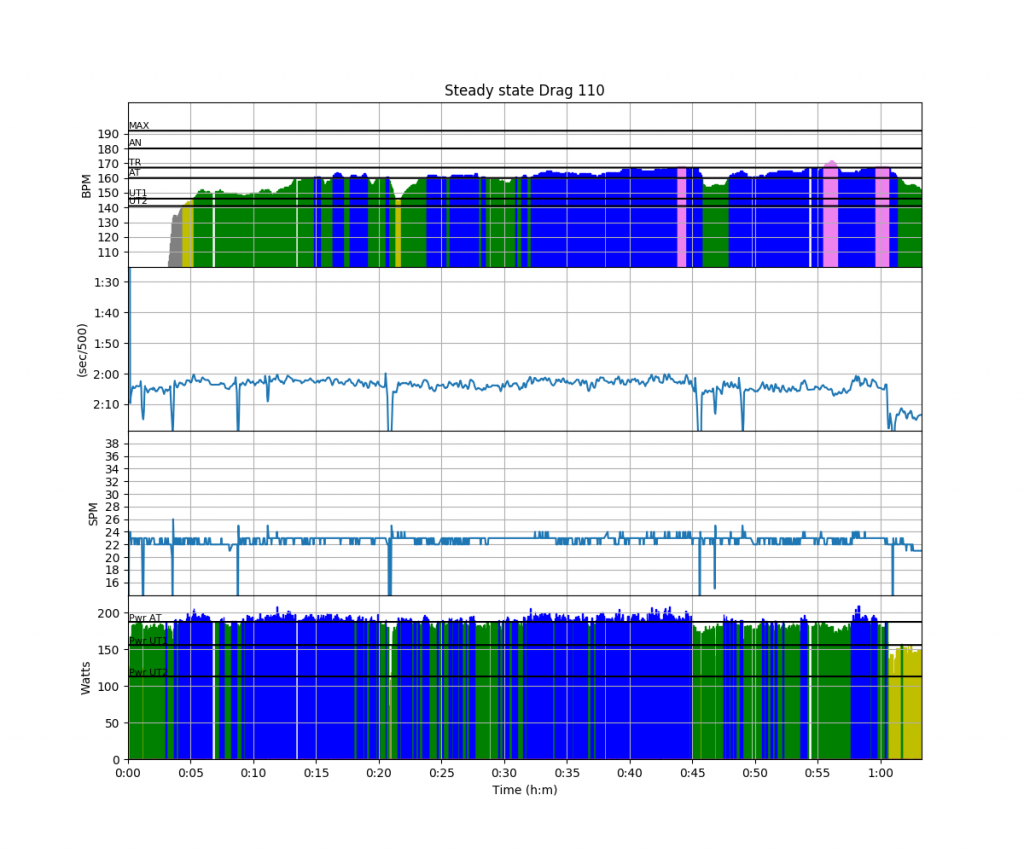 I used Zwift again (more about that in the how to section below). Here I am riding into the mountains.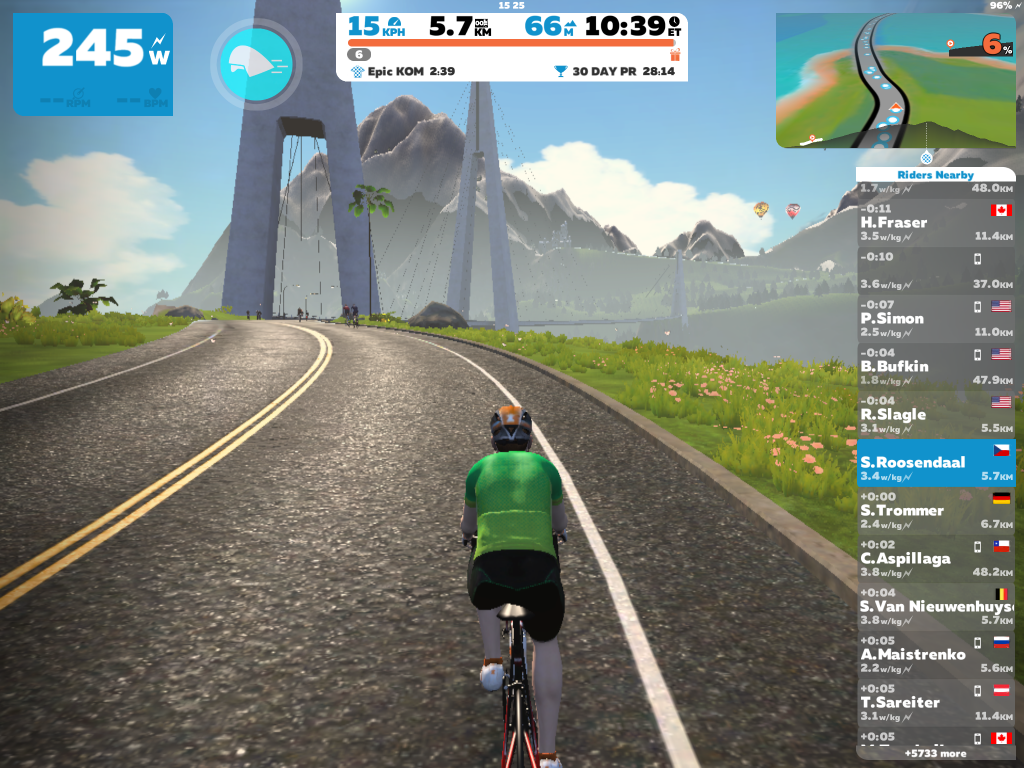 How-To
Today, I am riding on Zwift. Don't panic. Everything is still captured in Painsled. How does this work. You need:
An iPhone running Painsled
An iPad running Zwift
Here is an example of how that looks:
On the iPad, you will see the iPhone running Painsled as a power meter. Connect to that, and your little cyclist avatar will get the power values from the Concept2. Actually, the power values are upgraded a bit, so while I was doing 200W on the erg, it showed as 235W on Zwift. I guess Rick from Painsled did that to make sure that an average rower keeps up with an average Zwift cyclist.
The fun thing about Zwift is that your ride/row with other people. I used to do that with RowPro, but that was very static. You had to make sure there was a scheduled row, and you had to adhere to the agreed start time. If you were late, you rowed alone. Also, because everybody started at the same time, and people have different rowing speeds, most of the time I ended up rowing my steady state alone, with some crazy fast people in front, and some slower people behind.
Not on Zwift. You basically join when you are ready, and you just see other folks riding along in the streets of the artificial world. You see a guy riding in front of you, close the gap and pass him. Or, you are passed by someone fast, and you pick up the pace a bit to try and stay with him.
As the row is captured using Painsled, at the end of the row, I just mail the workouts to workouts@rowsandall.com.
Follow me in social media