Mar 11 2018
Saturday
On Friday, I opted for no training. I did, however, go to the rowing club (another ride to break in my new Honda and get used to riding it before taking it into the rush hour traffic), and ended up helping the younger age group. The boys, including my two sons, were helping cleaning up the club house, carrying boxes with stuff to a temporary storage. I did the heavier boxes, full with old prizes, big glass bowls and other stuff.
I was a bit scared when I saw our youngest son carrying our "Rowing Mona Lisa", a painting that was won by our 1942 eight in the Prague Primatorky race. This was probably the best 8+ ever produced by our club. They competed on the European Championships in Amsterdam, but then the war prevented them from representing their country.
Here is the crew that won in 1942: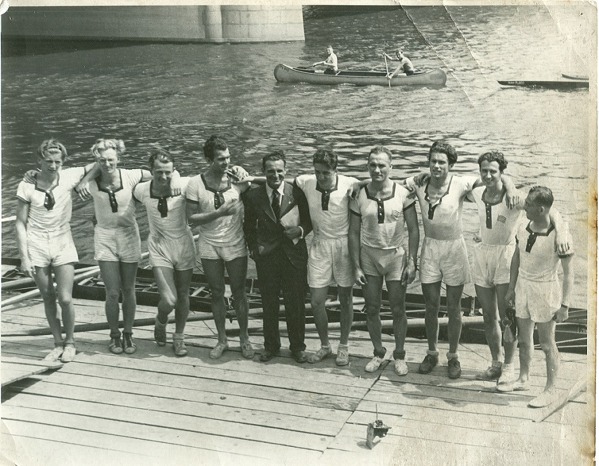 You see the painting in the coach's hands? That is the one my youngest son was waving around while carrying it down the stairs.
Luckily, it survived.
For Saturday, originally I had planned a rest day, because there would be a lot of work to do at the rowing club. However, the work wasn't scheduled to start earlier than 11am, so I decided to go for a short run. Unfortunately, I didn't check that my heart rate belt was pairing correctly with the Garmin Forerunner, so I didn't record any heart rate data.
We went for lunch in Cafe ERA, another one of Brno's "functionalist" buildings (also known as "white cubes").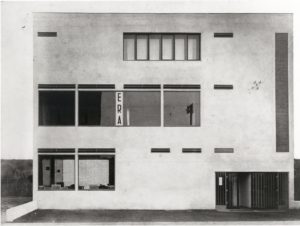 Built in 1929, the building was nicely renovated recently, and it is a great coffee house. The special occasion was that my daughter and her classmate had won the third prize in a contest for art by high school students, and the exhibition of winning art was in this cafe.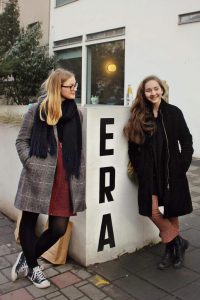 And to top off our cultural day, Romana and I went to the theatre in the evening.
The Mahen theatre was built in 1882, so in a slightly different style. See the picture gallery below. But don't be fooled. In the light of modernism, this theatre was one of the first public buildings to be entirely lit by electric light.
We went to see the Brno National Theatre doing a very interesting ballet evening. They have an interesting choreographer, and the two hours flew by.
Here's the trailer:
Sunday
I am still rebelling against the training plan I wrote myself. Yesterday's run wasn't easy, but the weather was so beautiful that I decided to ignore the erg training that was planned, and go for a longer run. I started at the rowing club and ran along the lake, then up the hill and into the forest.
It was a great run, although in some parts of the forest the trail was a bit muddy and mushy. The snow has melted just recently.
The great thing about running in this time of the year is that you can really enjoy the views. In the summer, you are just running under the green trees. Now you can see the villages below.
The ice on our lake is melting fast. I am hoping to be able to do my first OTW session of 2018 in about a year from now.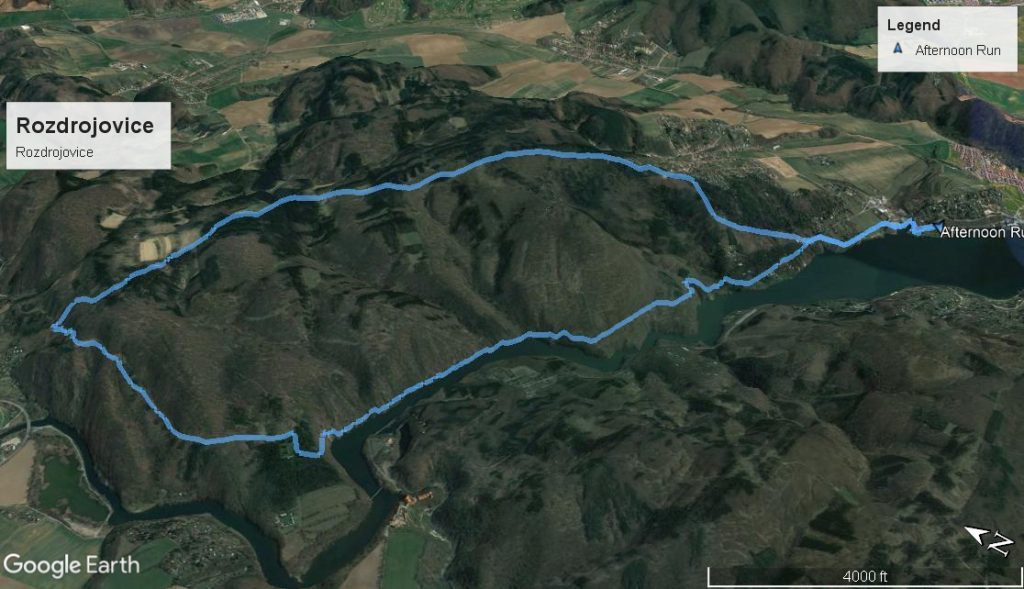 How-To Notes
I am adding some How-To notes to my training blog. People have asked me to create a how-to of how I am recording my trainings. I will do a winter version this week and a summer version once I am definitely rowing OTW again. On this training blog, I will just record brief notes, which I will then work out in more detail and publish as a separate blog post on analytics.rowsandall.com
I recorded this run on a Garmin Forerunner watch which was connected to a Wahoo Tickr X heart rate belt through the ANT+ protocol
After the run, I connected the Forerunner to my iPhone using bluetooth.
I fired up the Garmin Connect app to get the run on Garmin Connect.
In GC, I have set automatic sync to Strava, so a few seconds later, Strava alerted me that the run was done.
For the pictures in this blog, I used the Strava "share on blog" function.
I also downloaded a GPX to import in Google Earth
The workout makes its way to SportTracks, TrainingPeaks, Runkeeper, Endomondo and Dropbox through tapiriik.com.
On rowsandall.com, I use Strava Import to import the row and pair it to my training plan.
For the running training, I look mainly at my heart rate vs time, plotting elevation in the same chart. I also use Stravistix to look at some of the additional metrics. Stravistix estimated today's run to be an average of 190W, which is very interesting. In terms of how hard it was, it was comparable to a 190W erg steady state of the same duration (90 minutes).
Follow me in social media