Aug 6 2017
We drove home from Pardubice in the morning, arriving home around lunch time. It was raining in Brno. Temperatures have dropped by 15 degrees C overnight.
But Romana and I found a window without rain by carefully studying the online weather radar and we used it to the max. It was quite windy and choppy but that didn't stop us from doing a lot of technique drills. As a result, we managed to row well in the chop and when we reached the quiet areas of the lake, we were flying (at steady state pace).
We got enthusiastic and did a race start, and two race pace intervals of 15 strokes each.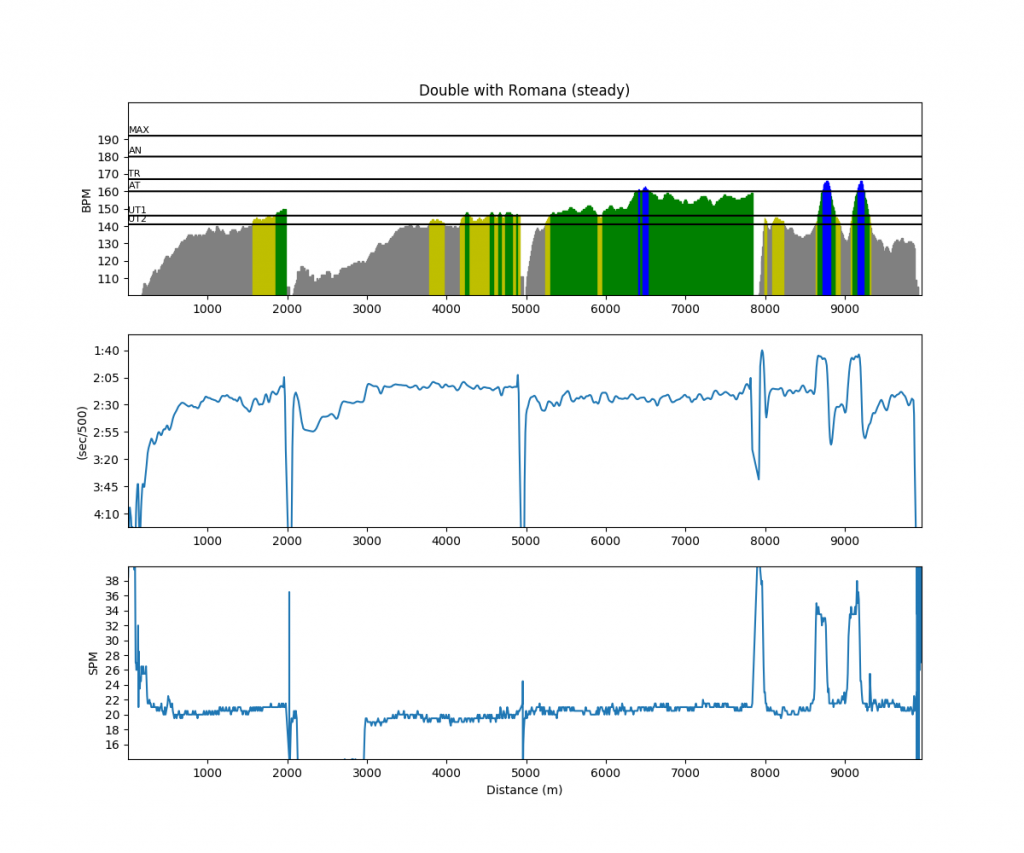 A nice row. When we were cleaning the boat, it started to rain again.
The two rows in the double of this weekend were both great, and they confirmed one thing. As a result of rowing with the Empower Oarlock and the constant direct feedback, combined with the analysis done at rowsandall.com, I have gradually made small incremental changes on my technique, trying to make the boat go faster. Both Romana and Tomas confirmed that I have made a fundamental change in my stroke, and they had to get used to it. But both confirmed that when they managed to fall into the same groove as I, we were going relatively fast.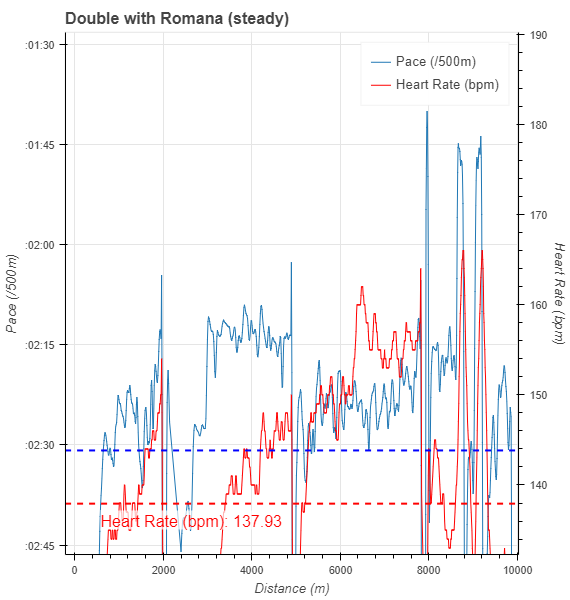 Rowing in the double without the Empower Oarlock, I set up the SpeedCoach to show meters per stroke. I find that this metric really shows effectiveness of rowing, with two pitfalls:
Do not compare meters/stroke at different stroke rates
Do not compare over longer distances
It is a useful metric to monitor stroke to stroke differences at constant stroke rate. In the headwind intervals, we were rowing well when we reached just over 10 meters/stroke at 21 spm. In the tailwind intervals this was about a meter further.
Follow me in social media