Aug 1 2016
The drive to Munich was without incidents. We left Brno around 9am and arrived at the regatta course at 3:15pm. The weather was nice and the site was bustling with activity. Romana went off to do her training in the quad and I went to the accreditation to get registered.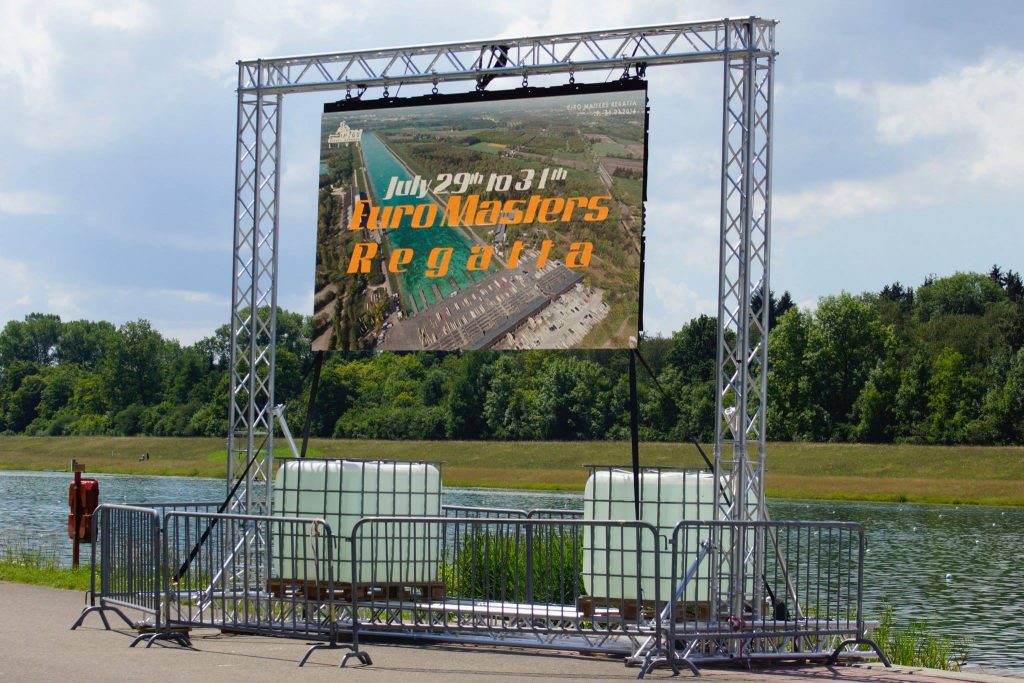 Then I walked to the other side of the canal to see Daniela and Dave from Rowline. These guys from Prague were the official Concept2 reps at the regatta, but they also sell NK electronics. I picked up my pre-ordered NK SpeedCoach GPS 2 (and received a 20 seconds introduction on how to operate it) and then proceeded to prepare my single for a row.
The row was a short one. The plan was 3x250m at race pace, with 500m rest. I did a 2k warming up which unfortunately wasn't captured on the SpeedCoach, because I couldn't find Just Row in the list of workouts. It turns out you just press the on/off button to get the device ready to record your Just Row and that's all. This rugged piece of electronics with a simple monochrome display (which is excellent in sunny weather, by the way) works by pressing buttons, in contrast to CrewNerd where everything is done on your phone's touch screen. I have to get used to that.
At the 2km mark I turned and went into the workouts menu to program my 3x250m workout. That turned out to be pretty intuitive. I like that you can program rest in meters or seconds, whatever you want. I set a 10 seconds countdown, started the workout and waited to see what happened. To be honest I did expect an audio signal at the workout start and end, which didn't happen. I did the first 250m from a standing start, and looking down at a small screen doesn't go with sitting in the ideal start position. I am not sure if the clock starts ticking after the end of the countdown or only when it registers your first stroke. Need to look into that. For now it seems that the countdown is more suited to pieces with running starts.
Anyway, I successfully recorded this session. I also was able to look at the session details on the device itself. I liked that.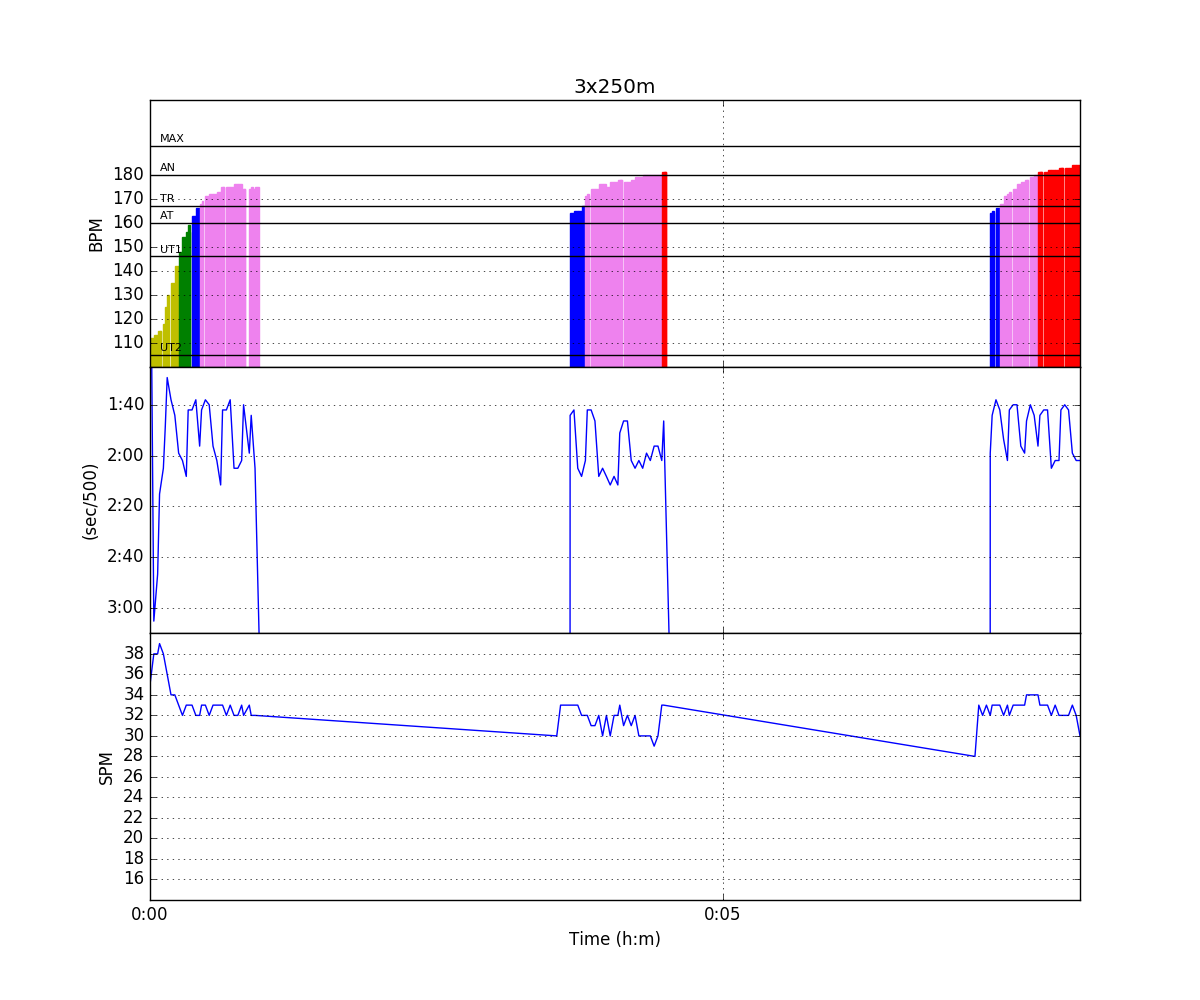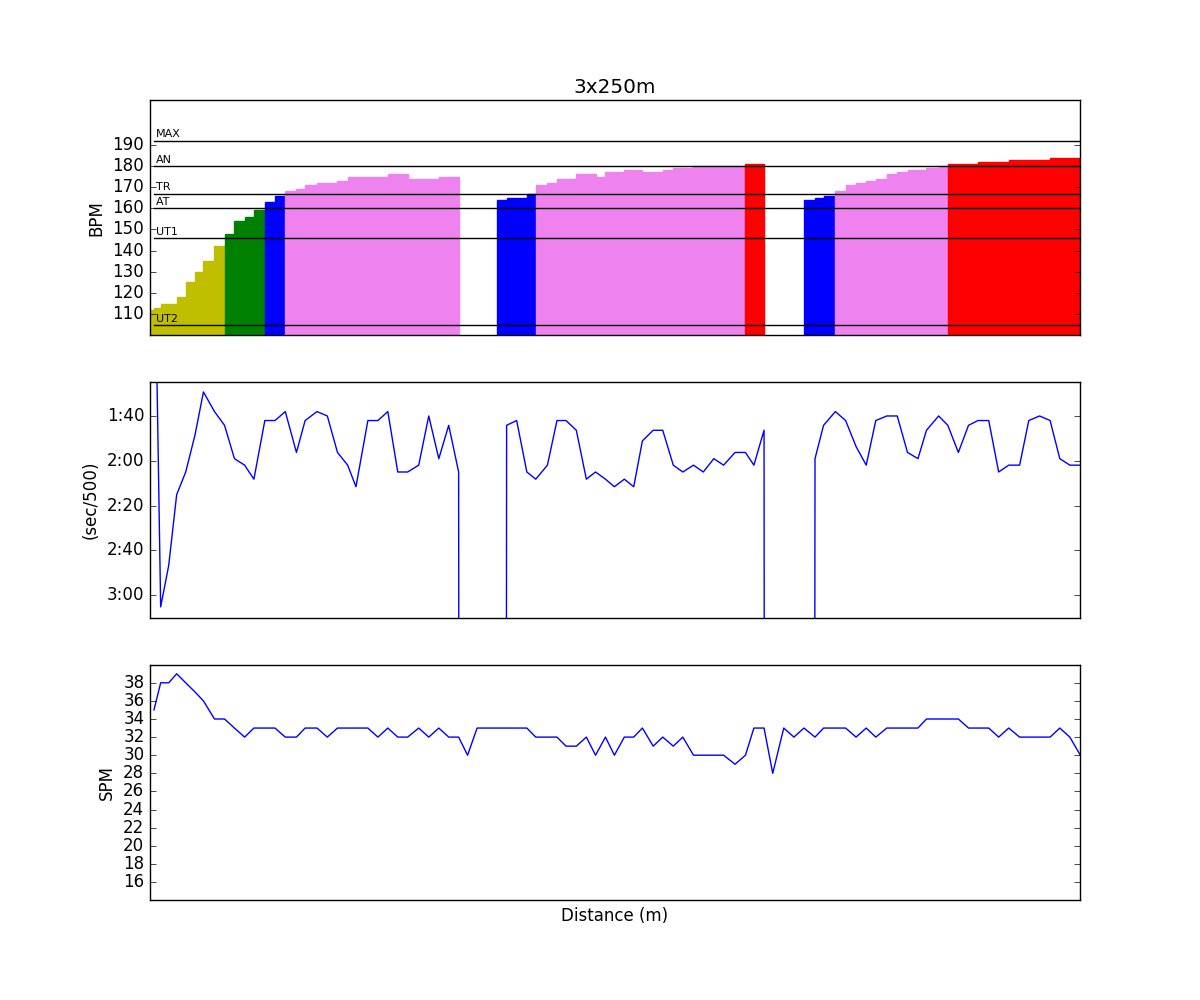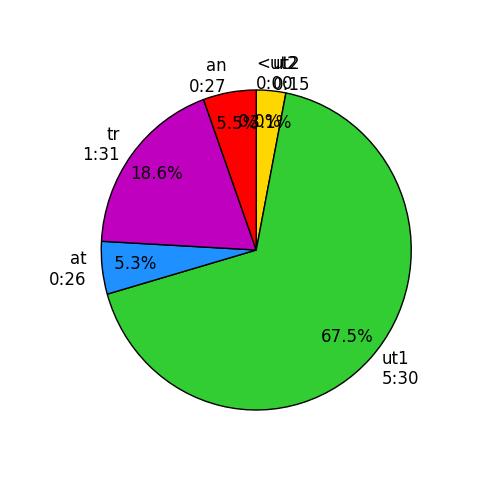 The graphs were made on rowsandall.com, after I exported the data from the SpeedCoach to a FIT file, which I could upload to Strava, which enabled me to import the data into rowsandall.com. There is something fishy about the data though, so I will need to look into that.
The export of data works through LiNK, an application that runs on your computer. That is nice, but one doesn't always have a computer at hand, and I think it would be good to be able to sync data to a tablet computer or smartphone directly from the device. Especially for self-tracking athletes, it is quite nice to be able to share workout data immediately through Strava or similar websites.
Here is the session information from the CSV file export: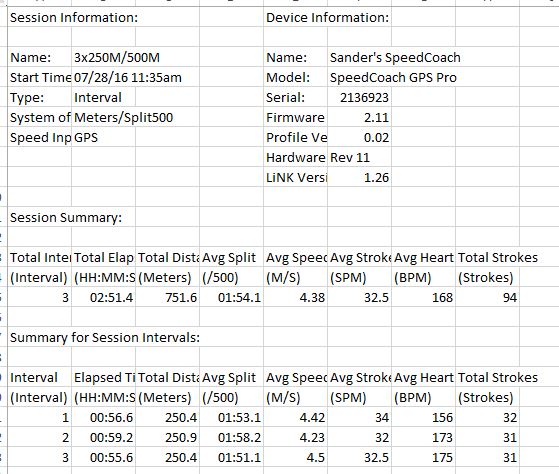 The CSV file export also has a stroke by stroke table with time, stroke rate, pace, and heart rate information. Rowsandall.com cannot yet process this CSV file but I will work on that. Should be straightforward. It's a pity that GPS coordinate info is missing from that file, though. I will need to look into a way to upload the FIT file to rowsandall.com directly.
So all in all I am happy with the device but I see a few points to improve (in a next firmware upgrade?):
Add audio signals – may be hard if there is no way to produce audio
Export full data (GPS, Heart Rate, stroke rate, pace) also for the rest between the intervals
Add GPS coordinates to the CSV file export
Develop a smartphone app to synchronize data from the speedcoach while on the go. (Travel, training camp, etc). Ideally the smartphone app has a feature to connect to Strava, TrainingPeaks, SportTracks, Concept2 logbook
I guess there is work to do to free the NK SpeedCoach data a bit more.
After the row we went off to our hotel, had a dinner and then went bed. Friday – racing day.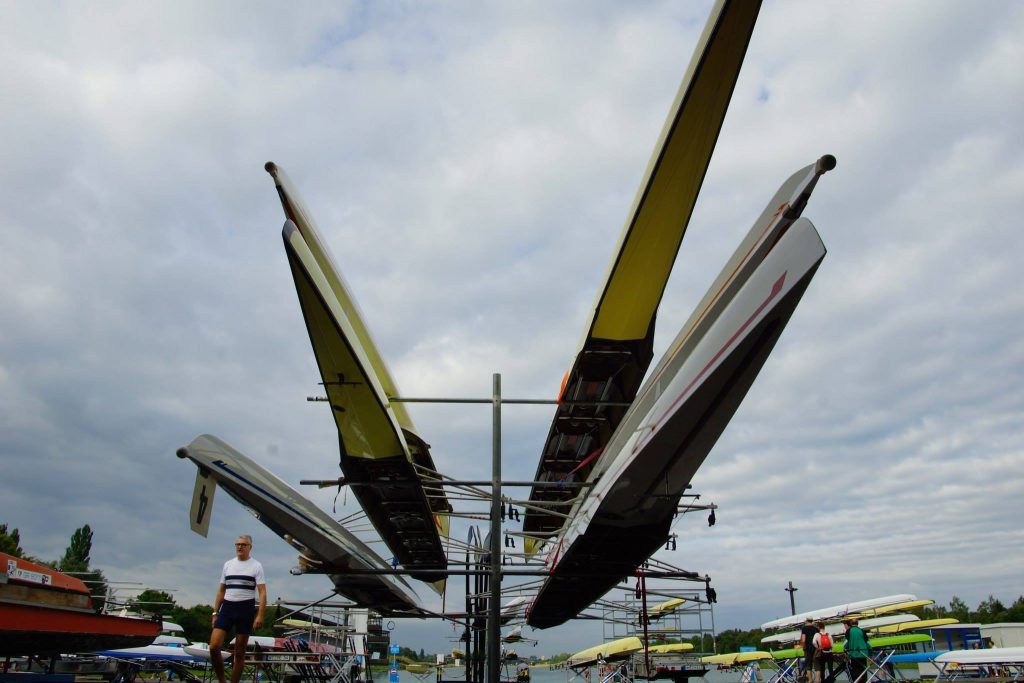 Follow me in social media